Valle d'Aosta
Cervinia and Its Valley
One of the most popular ski areas in Europe, in spring it becomes an outdoor and active holiday paradise.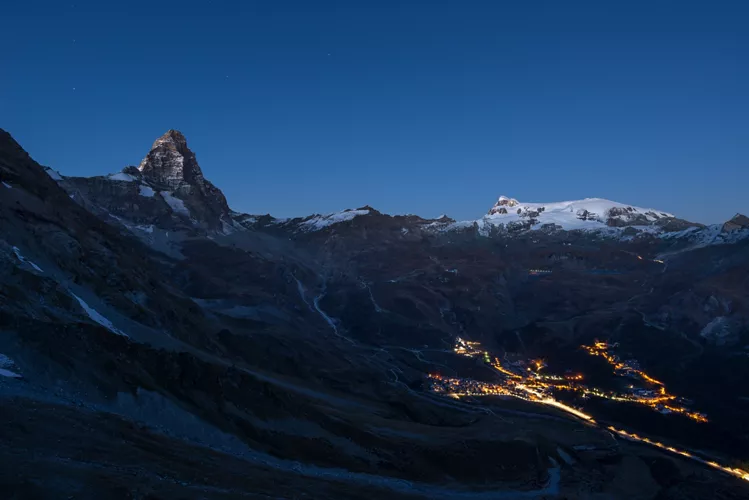 Breuil-Cervinia rose up over 200 years ago at the base of Mount Cervino, in the Breuil Basin, an immense pasturage in Cervino up until recently, it could only be reached after hours on foot.
In the dialect of Val d'Aosta, "breuil" means "land of many waters", a testimony to the area's many lakes, torrents and water flows that characterize it.
In the 1930s, the number of constructions in Breuil could be counted on one hand, at least until 1934, when the Cervino Society was founded. Then, in 1936, the first cable car connecting Breuil to Plan Maison was installed, thus leading to the development of one of the principal ski hubs in Italy and Europe.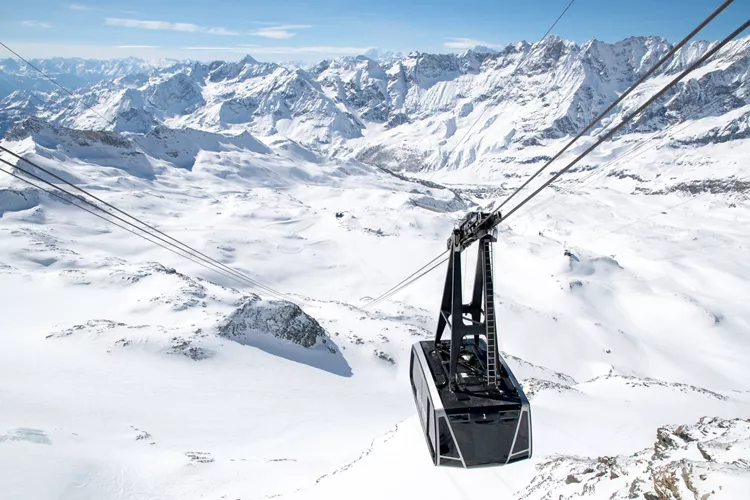 The ski resort at Breuil-Cervinia Valtournenche Zermatt is one of the largest in the Alps it covers three valleys and two countries (Italy and Switzerland), with over 224 miles of ski slopes, so varied and incomparable that skiers can continuously change course type.
Yet this is not only a spot for Alpine skiing, but for snowboarding and freestyle skiing. Indianpark - a park for freestyle skiing and snowboarding – opened in Cervinia in 2003, offering 1,312 feet x 328 feet of slopes to these two groups.
In Valtournenche it is the Wild West Park that dominates, with a permanent course for ski cross and freestyle.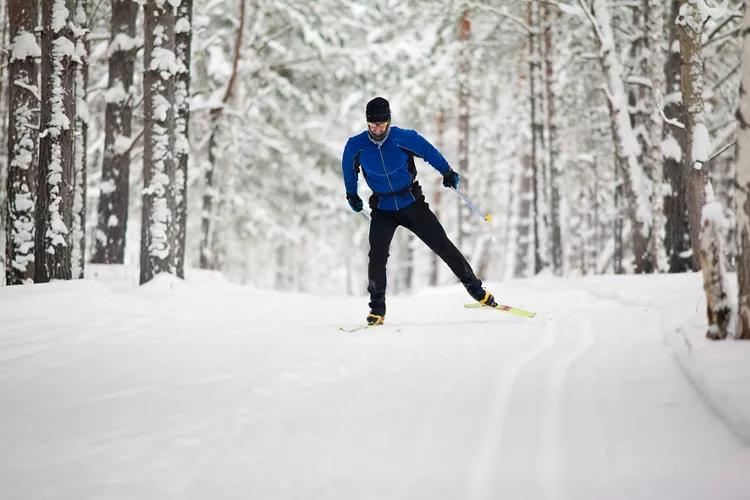 Breuil-Cervinia is the ideal destination for cross-country skiing, with a track running up to 1.86 miles that is adapted to the needs of both beginners and advanced skiers. Given the high altitudes here (6,726 feet) and plenty of snow, the slopes are open all winter long. Now extremely easy to reach, Breuil- Cervinia sits where Valtournenche begins with Mount Cervino as its background, it is surrounded by the Grandes Murailles Mountain Chain, a series of peaks, none of which is under 11,480 feet. In Champlève (remaining in Valtournenche), skiers can find two other tracks (approximately 2.5 miles 4 miles long), in Maen.
The allure of the resorts and localities in Breuil-Cervinia is without a doubt that ski activities can be enjoyed throughout the entire year. In fact, a piece of the Matterhorn Ski Paradise (the Italo-Swiss ski resort linking Valtournenche, Breuil-Cervinia and Zermatt), sits on the Plateau Rosa glacier. The Ski Paradise features 217 miles of ski slopes and a large number of ski lift systems, including a cable car that ascends almost all the way to the top of Piccolo Cervino's peak.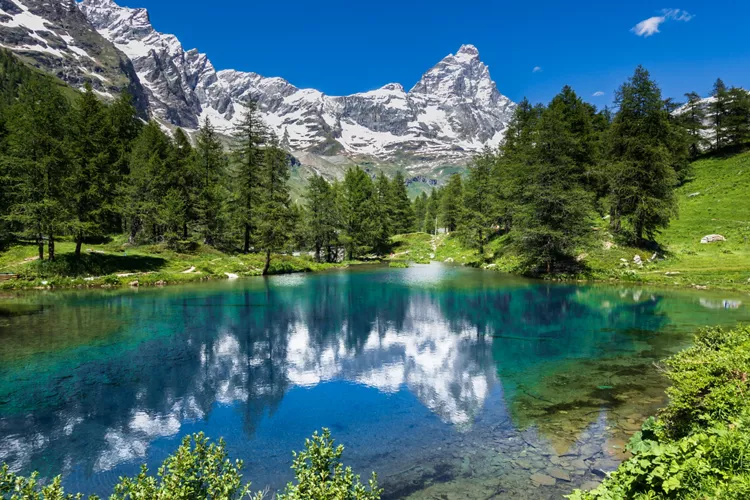 The splendid Blue Lake, reflecting the powerful summit of Cervinia, lies not far from Cervinia's inhabited center. But Blue Lake is not the only important body of water in Valtournenche travelers should also see Lake Goillet, a suggestive artificial basin at 8,366 feet high. Closed off by a dam, Goillet is used to produce hydroelectric energy, and even to create snow for some of the zone's slopes.
Those visiting in the summer can trek, hang glide, and mountain bike. Even extreme sports find their home in this mountain environment: people from all over the world come not only to ski, but to mountaineer and climb!
For lovers of golf, the Golf Club of Cervino is 18 holes and one of the highest-altitude greens in the world (6,726 feet). During the winter months, cross-country skiing can be practiced nearby.