Emilia-Romagna
Emilia Romagna: an unforgettable holiday on the wings of the wind, gliding through the hills, villages and flavours of the Apennines
An active and environmentally sustainable holiday experience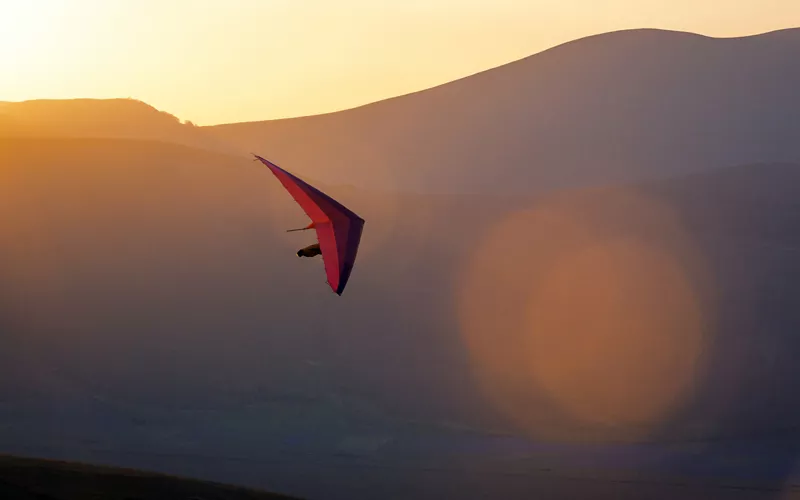 Visiting Emilia Romagna by hang-glider or paraglider is a decidedly original choice, an alternative way to explore the area, gaining a new perspective on the region's natural and artistic heritage, but also a challenge to test cold blood and courage. For many it is also the realisation of a dream, to be given at least once in a lifetime.
Once considered dangerous and extreme sports, the high levels of safety achieved today make free-flight disciplines possible for everyone or almost everyone.
In Emilia Romagna, the centres where newcomers can have their air baptism are scattered all over the Apennine ridge, and among these it is worth mentioning places such as Campo Cucco and Mavita, near the village of Gaggio Montano, Monte Pero di Vergato and Montevenere di Monzuno, near Bologna, Monfestino and Sestola, in the province of Modena, and then Lizzano in Belvedere, and finally Piella di Porretta Terme, almost on the border with the province of Pistoia. 
A detailed briefing before taking flight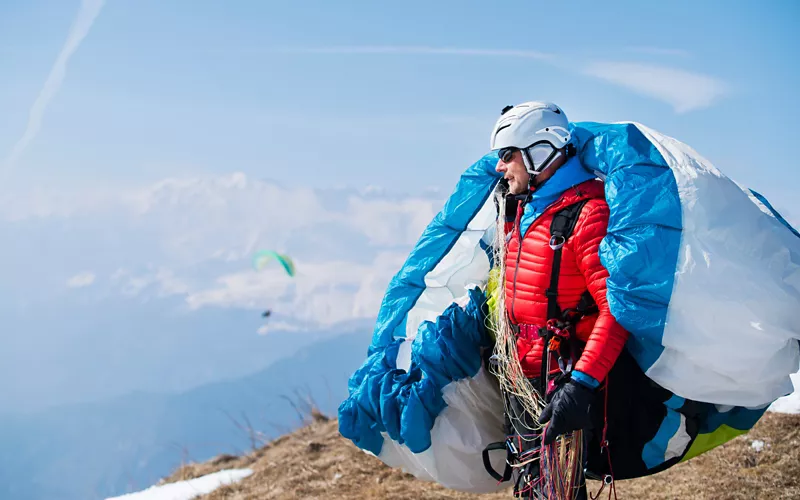 To fly, you do not need to possess any special physical skills, you just need to be in good health and have a body weight of between 25 and 100 kilograms. It is important to arrive with appropriate seasonal outdoor clothing : windbreaker, long trousers, long-sleeved shirt, trainers. Minors may also fly, generally from the age of ten and upwards and only if accompanied by at least one parent. All you need is a little enthusiasm, a spirit of adventure and favourable weather conditions.
It is important to book in good time, and on request it is also possible to immortalise the flight experience with photos and videos. Nearly all centres organise group flights to celebrate special events, always on prior arrangement.
Before you take off, the instructors will give you a detailed safety briefing, explaining the equipment and principles of free flight, hints on weather reading and a description of the take-off manoeuvre. 
A short but intense emotion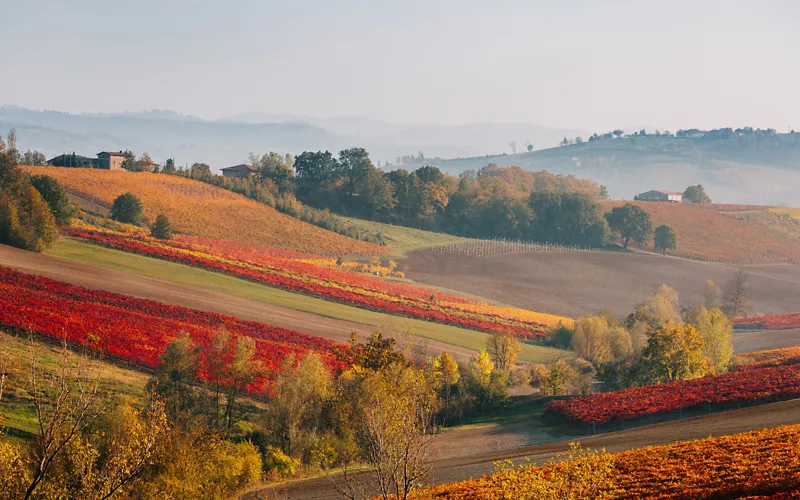 Scenic flights usually last half an hour, depending on wind conditions. Enough time to fly over the enchanting landscape of Emilia-Romagna, among hills, woods, parks and rivers, villages and cities of art, or even just to experience the thrill and sensation of absolute freedom that free flight gives.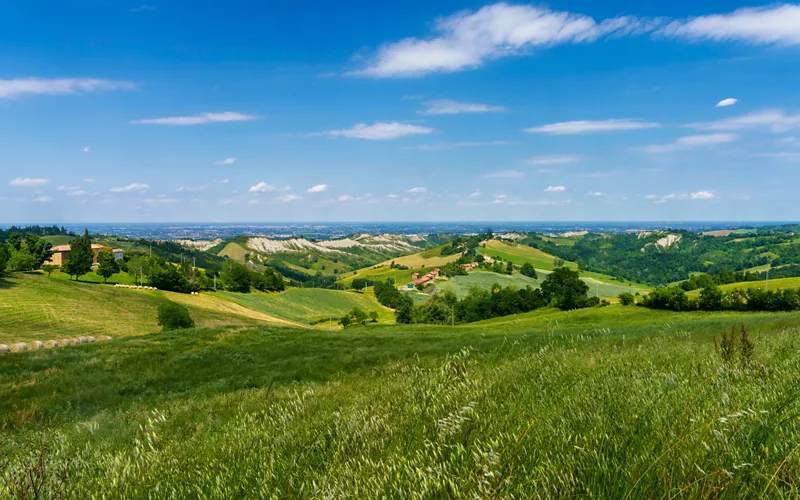 Once you have gained a soft landing, you can see how you measure against the itineraries that Emilia Romagna has to offer. Historical routes, or river routes and paths for trekking and biking, in the heart of the food valley, a concentration of food and wine delights celebrated throughout the world. After you have ploughed the skies with satisfaction, enjoy this paradise on earth.