EMILIA-ROMAGNA
Rimini
Rimini symbolizes the Adriatic Riviera and Italian seaside tourism. Thousands of Italian and foreign tourists flock to its sandy beaches each year as it is considered the capital of Italian summer fun.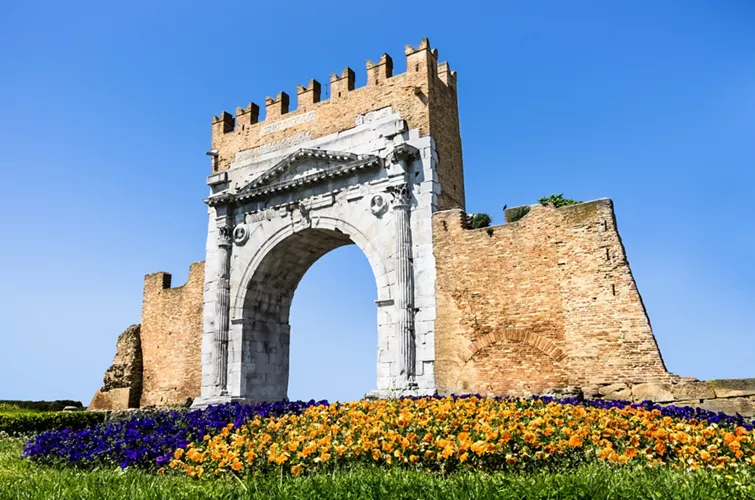 Ancient Ariminum was founded in 268 BC and the arch of Augustus, built in 27 BC as a homage to the emperor, and the Tiberius Bridge on the Marecchia, a construction consisting of five Istria stone arches begun under Emperor Augustus and which Tiberius completed in 21, still pay testimony to its importance during Roman times.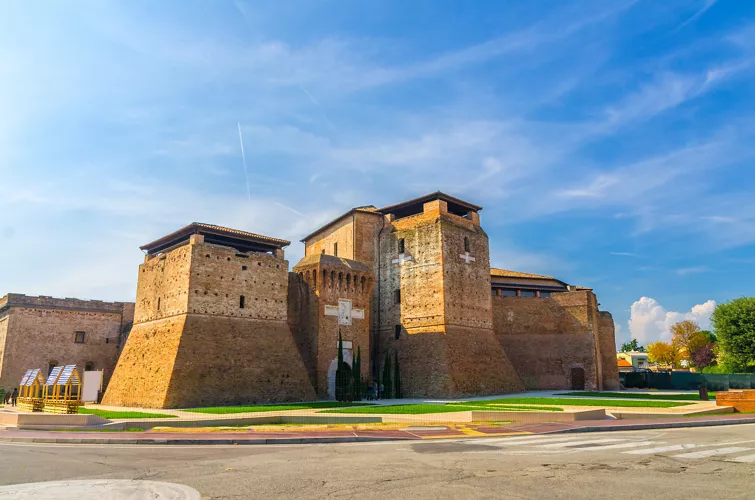 Rimini became a municipality whilst under Byzantine domination during the XII century when new walls and monuments such as the Basilica of St. Agostino were erected. The enlightened lord Sigismondo Malatesta transformed the city into one of the most vibrant cultural centres of the peninsula by calling the greatest artists of the time to his court some of these contributed to the most famous landmarks: the castle - a turreted fifteenth century fortress - and the temple.
The harbour and the promenade are full of bars and kiosks with typical and tasty "piadine" (flat bread) and constitute an ideal place for cycling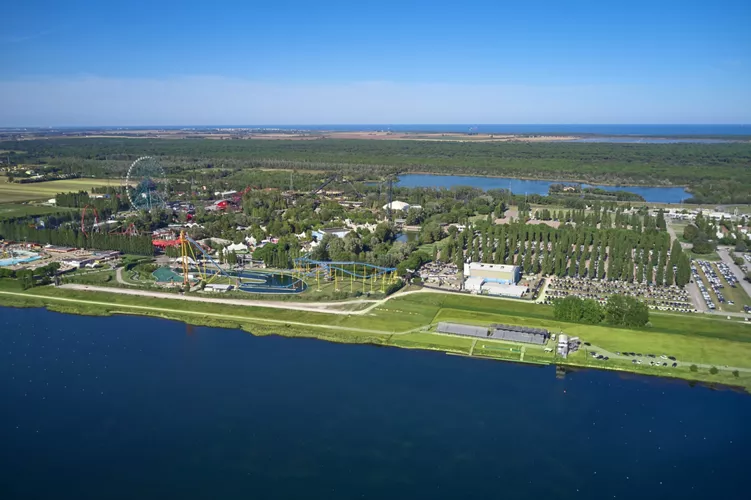 A family trip to one of the many nearby amusement parks such as Mirabilandia or the zoo safari shouldn't be missed.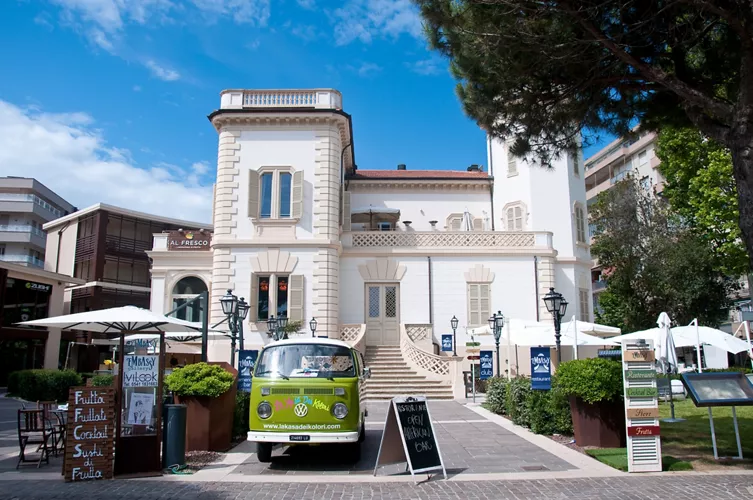 Don't miss an evening stroll along Viale Vespucci, whose bars and shops are a favourite destination for shoppers.
Rimini also offers many clubs where you can dance until dawn both locally and in nearby towns, such as Gabicce mare or Riccione.
Fun, history, art and cuisine: these make up the Riviera of Romagna and Rimini's secret formula for success.