Aosta Valley
Aosta Valley: snow, taste and well-being
A royal destination for winter sports lovers: the Aosta Valley wins the hearts of its guests with warm hospitality and the taste of pure alpine traditions.
Cervinia: skiing... with wings
The slopes of Cervinia rise to over 2000 metres above sea level as far as Breuil-Cervinia: an elegant ski resort and base for reaching an altitude of 3480 metres at Plateau Rosà. A reality where everything is limitless, where new, fast and comfortable ski plant serve more than 150 km of slopes - that become 350 with the international connection with Zermatt, plus the 12 km of the legendary Ventina slope. Yet off-piste is one of the strengths of Cervinia, where the heliski service reaches isolated peaks covered with fresh snow before embarking on exciting descents (exclusively for experienced skiers). The helicopter service also offers purely panoramic flights to discover unthinkable views over a unique, magical scenario; this experience is within everyone's reach, as no one will be left atop a snowy peak.
Saint Vincent: spas close by the ski slopes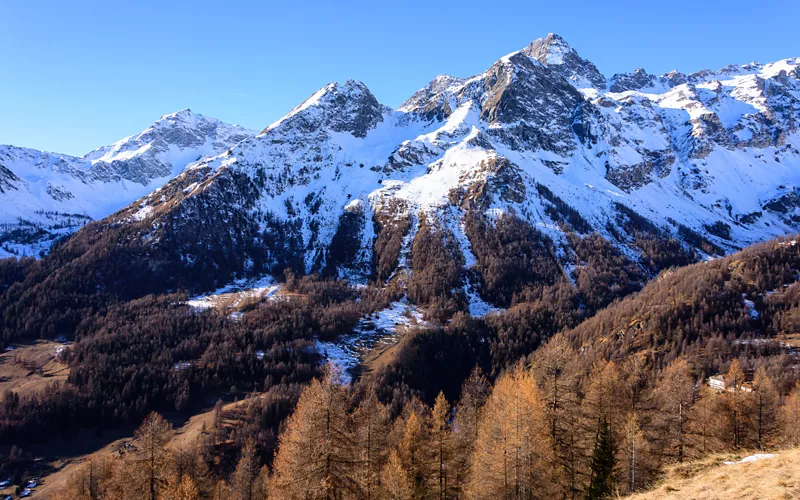 The Saint Vincent mineral water spring was discovered in 1770, and at the time was called Fons Salutis given its acknowledged healing properties. The spa complex, framed by superb alpine peaks, today embraces indoor pools - with water temperatures that vary between 25 and 34 °C - and outdoor pools where the water even reaches 36 °C. Treatments and other services also include saunas (Finnish, soft and Mediterranean), steam baths, emotional showers and ice cascades. If - after restoring yourself in the spa - you want put yourself immediately to the test on a pair of skis or a snowboard, simply set off from Saint Vincent to the nearby ski resorts in the Matterhorn Valley, such as Torgnon, Chamois, Valtournenche, and Cervinia.
Courmayeur: on dog-sleds over the snow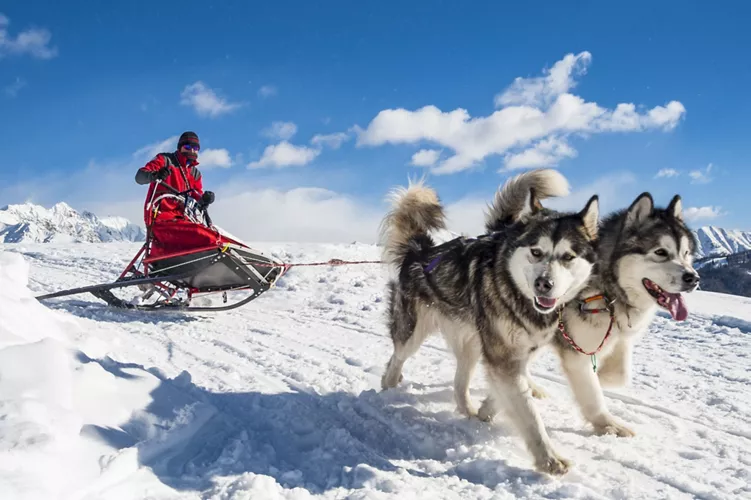 In winter, Courmayeur's alpine ski area, overlooked by the Mont Blanc range, stretches over 100 kilometers (62 miles) of traditional slopes and off-piste routes such as the famous Vallée Blanche descent, which crosses the Mer de Glace glacier to reach Chamonix on the French side. But there are also other snow sports you can enjoy in Courmayeur, from snow bikes to snowshoes.
One particular experience is things get going with the "dog sledding christening", a tour on a husky dog sled offering every participant the chance to be the protagonist by personally driving this typical form of mountain transport. The setting where this adventure takes place winds through the wild nature surrounding Courmayeur in an uncontaminated landscape. The length and complexity of the route are also chosen in relation to the number of participants, their age and weather conditions. In any case, the tour lasts between one and a half to three hours.