Veneto
Verona, the 2000-year-old city of love
"Verona, with its old walls that surround it, its bridges with crenellated parapets, its long and wide streets, its memories of the Middle Ages, has a great air that inspires respect."
The history and magic of Verona
The history of Verona is rooted in antiquity: already inhabited in the Lower Palaeolithic period, it later became the home of the Veneti, Etruscans, Gauls and Cenomani.
Roman Verona was born out of an alliance, as the city helped Rome in the Second Punic War. Its strategic geographical position gave it prominence during the Flavian dynasty, and even more so during the barbarian invasions and the times of the German Empire. In the 5th century it was conquered by Attila and witnessed the defeat of Odoacer at the hands of Theodoric, king of the Ostrogoths, who chose it as his favourite residence and ordered new infrastructure, including aqueducts, baths, palaces and new defensive walls.
In 774, the city joined the Carolingian Empire founded by the Franks, becoming the capital of the Kingdom of Italy under Pepin of Italy. The then emperor Berengar chose it as his residence, enhancing the city's political and military might.
In the first half of the 12th century, Verona was an independent commune governed by an alliance of clergy, aristocracy and wealthy merchants. It became a papal seat from 1181 to 1185 under Pope Lucius III, and went on to defend its autonomy against restoration attempts by Barbarossa and Frederick II, Duke of Swabia. The Scaligeri family then brought great economic prosperity from 1263 for over 120 years; the much-loved leader and military commander Cangrande della Scala saw castles, churches and palaces built, and the city even hosted Giotto, Dante and Petrarch.
In 1405, we come to Venetian Verona, as the city freely joined the Republic of Venice. It was invaded by Napoleon's troops in 1796, before the 1815 Congress of Vienna gave it to Austria. After the war of 1866, it was finally united with the Kingdom of Italy led by the House of Savoy.
What to see in Verona: 4 unmissable places
This Venetian city is a hub of artistic, historical and cultural attractions, all immersed in the evocative atmosphere of typical alleyways and beautiful squares. Let's find out what to see in Verona to understand its soul. Come with us...
Starting with Verona's historical symbols: The Roman Amphitheatre, known as the Verona Arena, is the icon of the city alongside Romeo and Juliet. Built around the 1st century, its solid and imposing structure hosted gladiator fights. Its name derives from the sand on which they fought, and it could accommodate up to 30,000 spectators.
Then we have Verona's fortresses: the second must-see is Castelvecchio in Verona, a fortress built for the self-defence of Cangrande II della Scala. Today, it houses a museum hosting 20 masterpieces, including Mantegna's The Holy Family, Rubens' Portrait of a Woman and Bellini's Penitent Saint Jerome.
Verona's theatres and their museums are totally unmissable, especially the Teatro Romano, a 1st-century-BC open-air theatre. One of the best preserved in northern Italy, it houses the city's homonymous archaeological museum and a theatre, home to the Verona Summer Theatre.
Tour around Verona's squares: you cannot truly appreciate this iconic city without experiencing Piazza Brà in Verona, one of the largest squares in Europe. Dominated by the Arena and numerous historic buildings, it is a meeting point for chatting, walking and enjoying aperitifs. The beautiful liston runs along it, paved in pink Valpolicella marble. 
3 ideas on what to do in Verona
What to do in Verona on a family holiday, besides admiring its beauty! Our first tip is to embark on a Verona guided tour, to appreciate its rich heritage.
History buffs can explore the Archaeological Museum at the Roman Theatre of Verona, where you can admire numerous artefacts and the spectacular view of the city from above.
Finally, we recommend a Verona Arena guided tour, to discover its glorious history in all its splendour.
What to eat in Verona: 3 specialities
Verona's food is based on simple peasant dishes, offering unforgettable flavours. What to eat in Verona? Everyone is sure to love three dishes in particular:
Starting with polenta and osei, spit-roasted birds with polenta, a gourmet delight for fans of unique flavours.
Just as unmissable are the tortellini of Valeggio, one of Veneto's most famous dishes: a paper-thin pastry with a delicious filling.
Finally, the risotto with tastasal, prepared with minced pork, salt and pepper, is hearty and full of flavour.
3 unusual places in Verona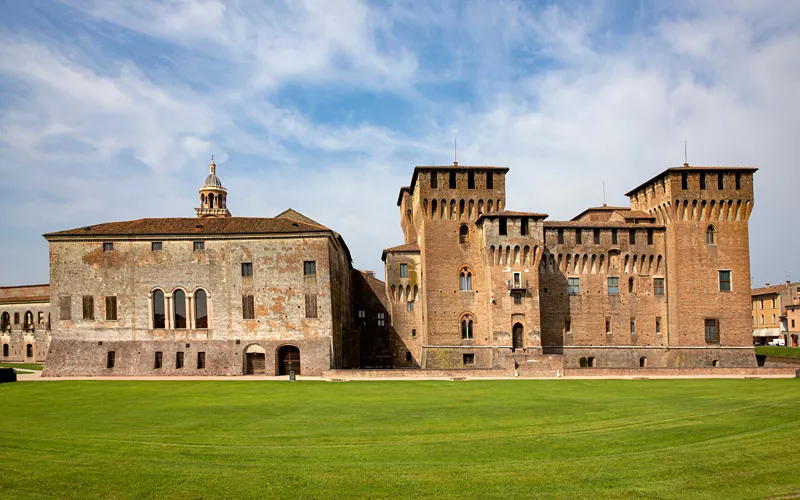 Ready to escape the tourist track and discover 3 unmissable unusual places in Verona?
We begin with Pozzo dell'Amore (the "Well of Love" of Verona), a romantic corner of the city. Legend tells of Corrado, a young soldier, who felt rejected in his love for Isabella. One day, the couple met near the well, and Corrado, exasperated, accused Isabella of being icy "like well water". She challenged him to jump into the well, where "perhaps you will find yourself colder than ice". Corrado jumped in, and Isabella, stunned and realising her love for Corrado, threw herself in after him.
Continuing to Via Sottoriva in Verona, one of the historic centre's most characteristic streets, we finish in the picturesque Piazzetta Pescheria, historically used as a river fish market.