Toscana
Florence's Historic Cafes
A relaxing break for coffee or aperitifs in charming places whose tables have witnessed history.
Caffè Concerto Paszkowski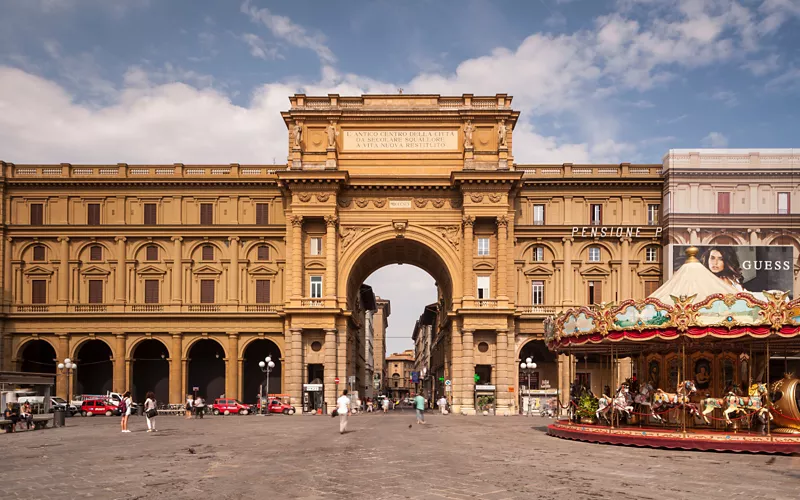 Caffè Concerto Paszkowski opened in 1846 as a brewery, but it soon became a café where the Concerto Paszkowski performed as well as a famous all-female orchestra, rare for the time. Again, this café-brasserie soon became a meeting place of the leaders of literature and art of the early 1900s; after the war, its musical vocation turned decisively towards cabaret. Even today this ancient musical tradition is well represented by the artists who perform there. There are also conferences and fashion shows, while its tea rooms are a must for foreign visitors who want to have a break. In 1991 it was declared a national monument.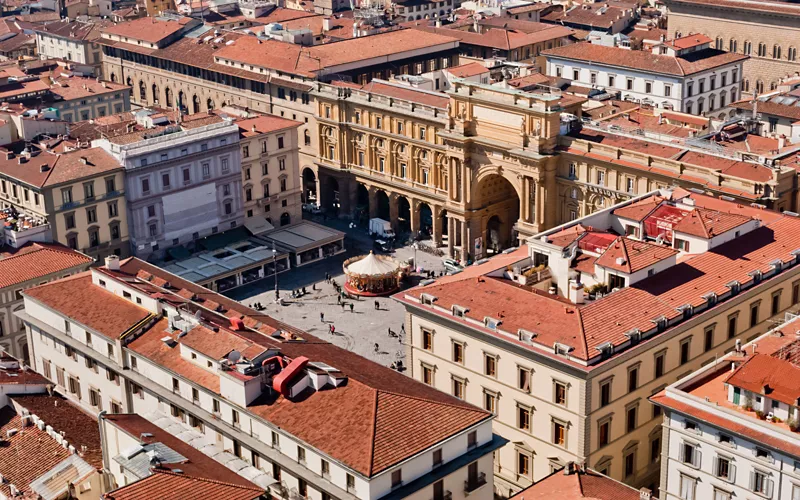 At the beginning of the century, Caffè Gilli was an elegant meeting place, frequented by artists and intellectuals such as Marinetti and Soffici. A café in the Belle Époque style with ivory-colored walls, Murano glass chandeliers, painted ceilings, and arches that confirm the good taste and the warmth of the Florentines. Many photographs of international artists are immortalized within its halls.
But it is outside the Caffè Gilli where Ruth Orkin's famous photograph entitled American Girl in Italy 1951 was taken. The photo, which portrays the twenty-three year old American Ninalee Craig walking on the sidewalk in front of the bar, surrounded by the admiring glances of his young visitors, became in time a well-known icon of cinema and photography.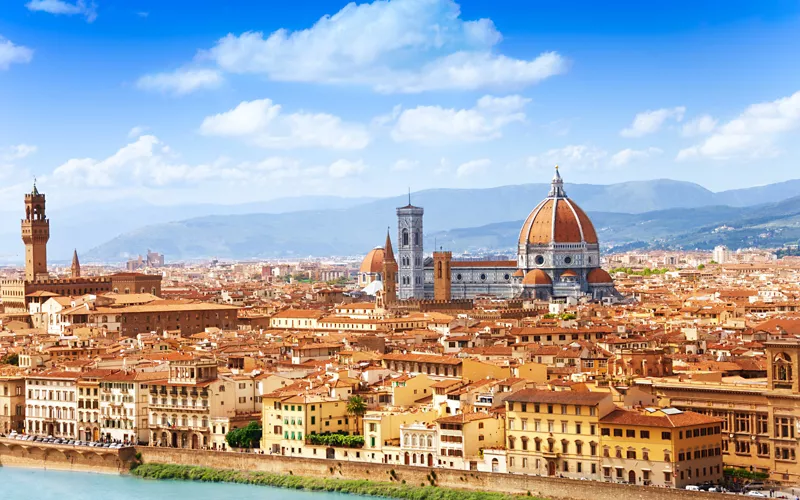 Futurism, an artistic and cultural movement of the early 1900s, was born in Italy and spread worldwide in a period of profound social and political transformation. Discoveries and inventions that were changing the perception of time and space became an object of political and economic study and analysis, and their metaphors gave impetus to new styles and content in art and literature. Having grown up with the myth of speed, the Futurists' motto was to "burn museums and libraries," to close relations with the past, and focus on continuous motion: the future was at one's fingertips thanks to electricity, airplanes, and the telegraph.