Trentino-alto adige
San Martino di Castrozza
An ideal destination for family holidays or activities dedicated to sport and enjoyment.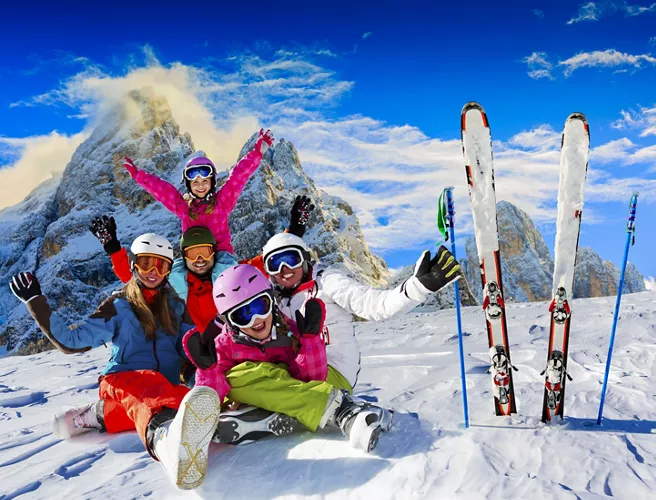 Alpine skiing is the specialty of the majority frequenting the 37 miles of pistes of San Martino di Castrozza and Passo Rolle, both of which reside within the Paneveggio – Pale di San Martino Natural Park, itself part of the Dolomiti Superski circuit.
The ski structures of Ces-Tognola communicate to form the Carosello delle Malghe district, with 28 mi of slopes also known for their typical high-altitude locales – ideal for those who want to while away a few hours chatting with cup of hot chocolate and other glutinous delights at hand. And yet another ski hub is Colverde, that often hosts ski nights along its almost 2-mile ski run. Panoramic Passo Rolle is just 5.6 mi from San Martino di Castrozza, and both are accessible via an efficient "ski bus" system.
For those newbies to the world of ski, San Martino's center is home to Prà delle Nasse, where a ski-lift transports child and parent to enjoy baby's first descents meanwhile, an expanse of terrain for ski instruction is situated near Tognola's cable-car station (at 7,218 ft).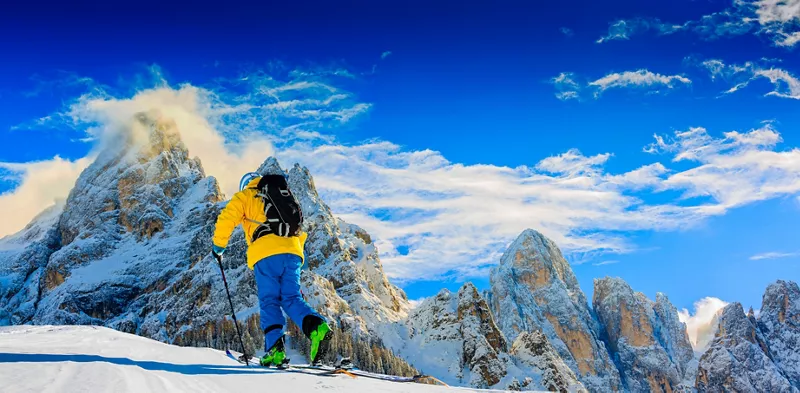 Nordic ski enthusiasts can catch their thrills at San Martino's Cross-Country Ski (Centro Fondo) tracks: here three different circular tracks feature different levels of difficult together, they measure out to 5.6 mi. The entirety of San Martino di Castrozza, Passo Rolle, Primiero and Vanoi comprises 18.6 mi of trails, each offering its own privileged vista of the Pale di San Martino skyline.
For those less interested in being part of the ski set, San Martino and nearby Primiero offer winter alternatives, such as snowshoeing within the breathtaking Pale di San Martino Plateau (suspended at a height of 8,202 ft), in the company of Alpine Guides included on the tour are the Cavallazza Plains and Passo Rolle (also known for its trekking route to the Cristo Pensante statue). Those interested can also walk the Foresta dei Violini Natural Park in Paneveggio, or go in exploration of animal tracks in the wondrous woods of Val Canali.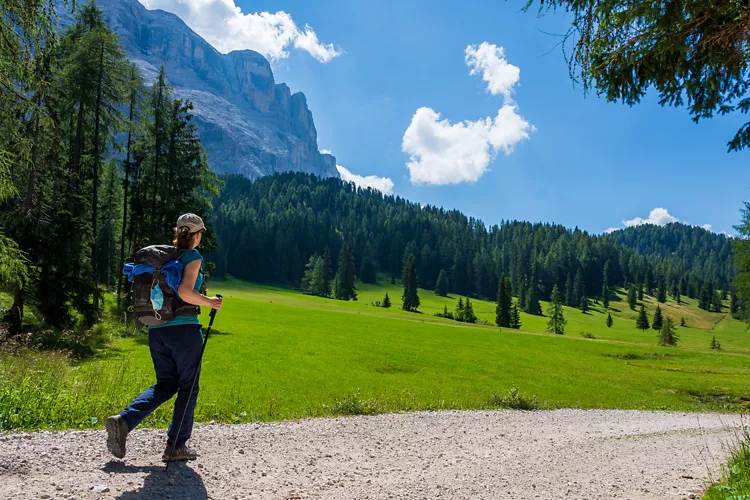 Art and history connoisseurs can take a trip to the past to the borgoes of Primiero: Fiera with its ancient Chiesetta di San Martino, Arcipretale dell'Assunta, a Gothic jewel, and Palazzo delle Miniere or Tonadico, known as the "village of paintings," and Mezzano, member of I Borghi più Belli d'Italia (Italy's Most Beautiful Villages).
San Martino's summer season bursts with athletic and recreational action for both adults and children: trekking, mountain biking, downhill skiing, canyoneering, rock climbing and freeclimbing are just some of the activities that make a vacation in contact with nature exciting.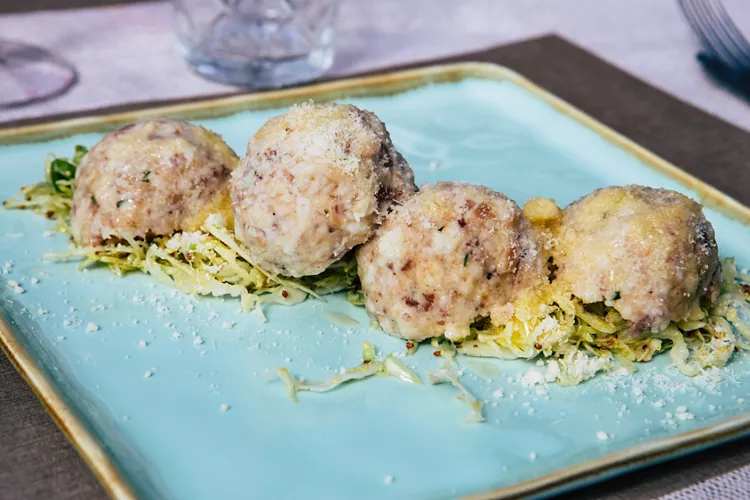 A typical dairy product here is Toséla served fresh or even pan-fried with butter, it is an exquisite element of local cuisine guaranteed to satisfy the most refined palates.
Similarly tempting is the Botiro di Malga, a prized butter obtained from raw cream that is also considered Slow Food. This - as well as honey, soft fruits, dishes from Primiero, particularly canederli, gnocchi with smoked ricotta, orzo soup and apple streudel and berry cakes - makes visitors' day every day.