Trentino
The Trentino district: surrounded by the Dolomites, a new paradise for bike trail enthusiasts
We have good news for people passionately interested in mountain-bike trips
Three particular zones: Fai della Paganella, Andalo and Molveno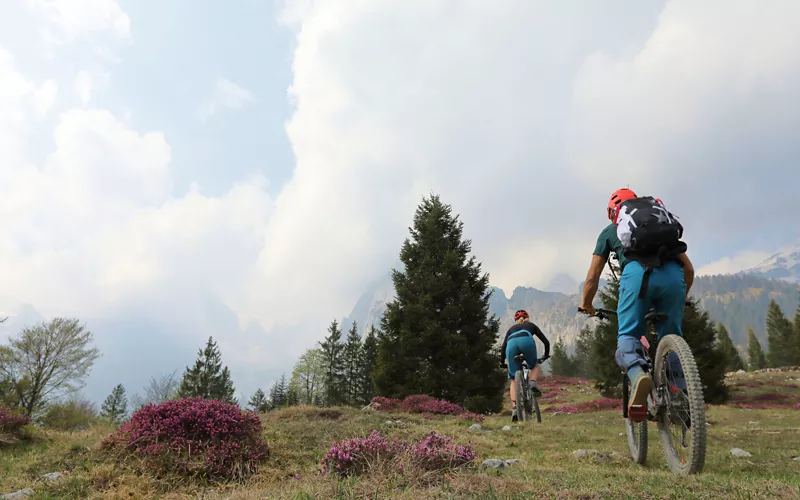 The Dolomiti Paganella Bike park presents 3 bike zones, entirely different from each other and linked by single-tracks of various lengths.
The starting point is at Fai della Paganella, the historic bike zone within the park: a panoramic viewpoint situated at an altitude of 958 m a.s.l., with 38 kilometres of technically demanding tracks.
You might like to venture up towards Andalo, situated close to the shores of a lake of karst origin. The most recent of the 3 destinations, the location has already acquired the title "kingdom of the flow trails".
The trip will end at Molveno, where you will find the routes that are the most scenic and easily accessible.
The mountain and Enduro mountain-bike long-race events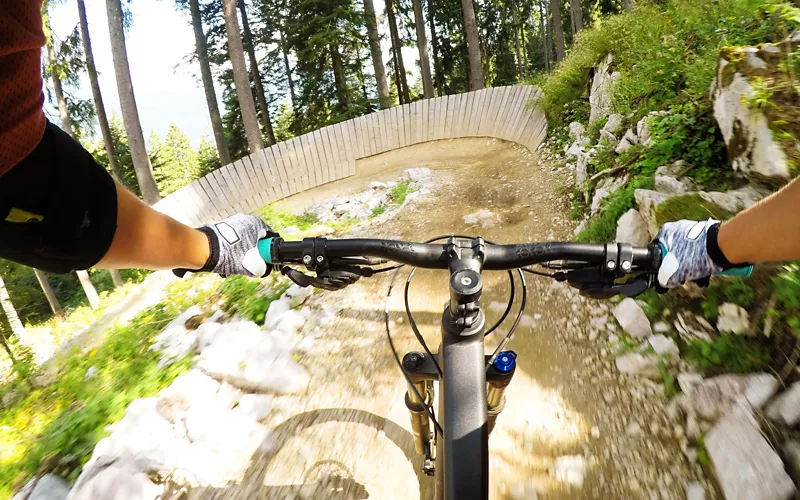 The 5 breathtaking trails you will be able to follow. The Bear Trails, an Enduro circuit dedicated exclusively to lovers of this sport, offer fascinating routes.
At the highest point you will reach an altitude above 2,000 m. and the trail follows the same routes comprised in the bike zone and, that is, Andalo, Fai della Paganella and Molveno, among the ascents made with the 6 available lift facilities and the steep downward slopes where you will be using your stopwatch.
Mountain biking close to luminescent bodies of water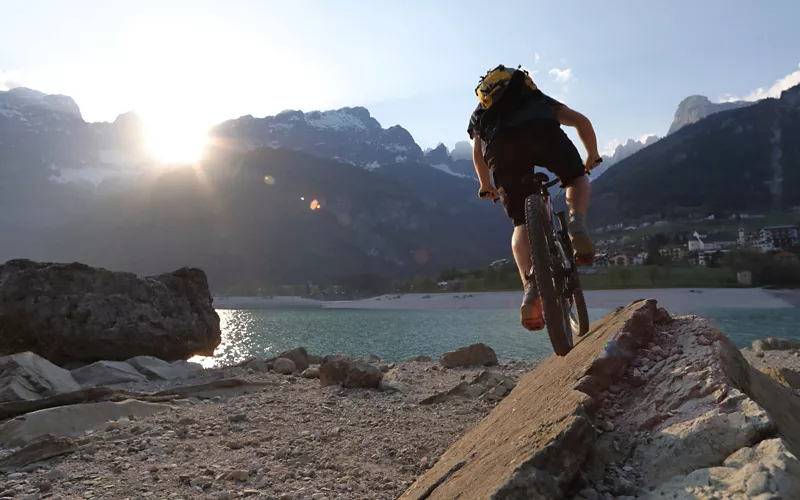 Lakes have always been among the many attractions of the Dolomites and their presence is certainly appreciated in the Paganella bike park.
The lake-to-lake tour follows a winding route leading from Molveno to Andalo through the Adamello-Brenta Nature Park.
With your bike you can go up as far as Cima Paganella and then descend to Lake Toblino. You will be pedalling a lot and it won't be easy to work your way up to some of the higher points but you'll certainly have a lot of fun. It's the alpine cycling experience, which requires technical knowledge and guidance and may trigger the adrenaline response, however your physical efforts will be rewarded by splendid views  over the Valley of the Lakes.
The riders' Mecca destination
At the Dolomites bike park people without much experience will also have a golden opportunity to learn about mountain bike riding, thanks to the facilities available at The Cave Trail Centre. This area offers visitors the possibility to attend a bike school, in the true sense of the word, where specialist guides and instructors can offer you with the assistance you require.
The centre offers many well-organised courses, with a particular focus on the Gravity mountain biking discipline.
There are also numerous skill areas formulated for specific types of training, from descending technical dirt tracks to coping with upward slopes, balancing exercises and nose-press skills.
There are 2 pump tracks with parabolic arcs and curves. The first track (with an extension of 80 metres) is dedicated to children and the second (160 m.) is suitable for adults.