South Tyrol
7 wine cellars in South Tyrol for a summery, sensory journey
Not only are there breathtaking routes through mountain panoramas, parks and unspoilt natural areas, but there is also the opportunity to discover unique flavours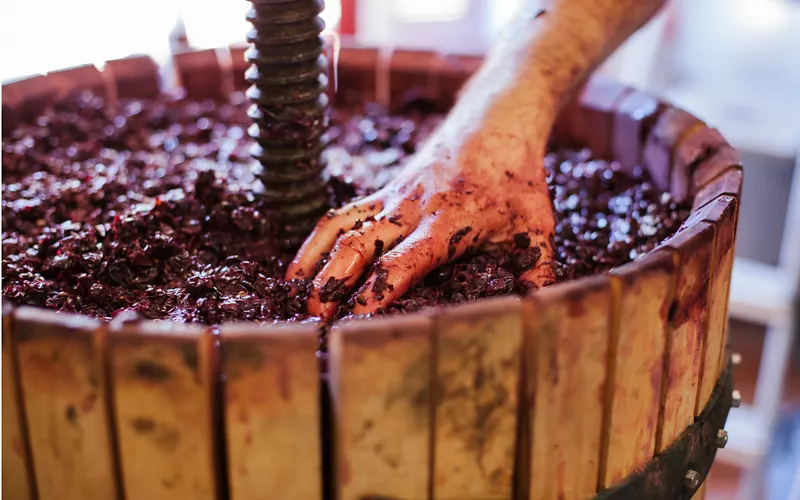 The first stop is unmissable not only for the authentic wines, but also for the extraordinary structure of this winery, which is well worth a visit. The Cantina Bolzano, situated on the outskirts of the sun-kissed provincial capital of Trentino, is a modern building. It's a majestic cube wrapped in a bronze-coloured perforated aluminium sheet with branches resembling a vine leaf.
A symbol of the city's winegrowing culture, since 2001 it has brought together two historical wine cellars in a single structure, that of Gries (from 1908) and that of Santa Maddalena (from 1930).
Thanks to the quality of its grapes, which come from 15 different grape varieties and are cultivated by no less than 200 partners, the special soil conditions and the unique microclimate, its noble wines with unmistakable taste are at the pinnacle of South Tyrolean wine production, with national and international recognition.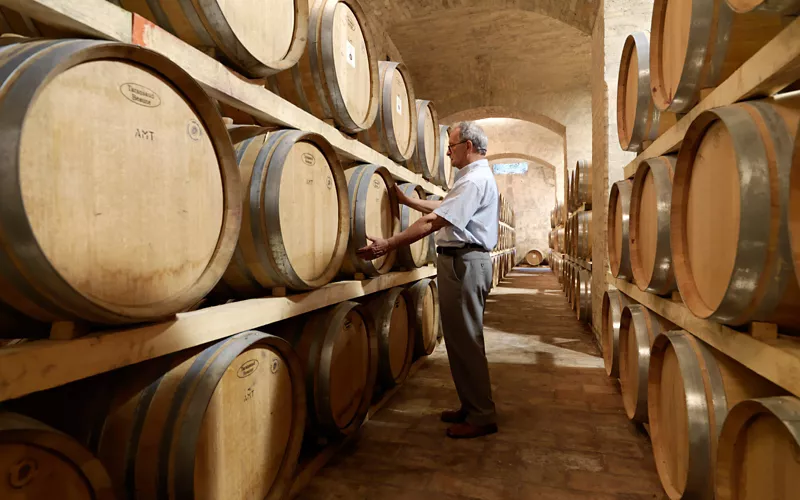 We move on to Cermes, a small treasure trove not far from Merano, and a stop at the Haidenhof Winery means getting to know the background of some of South Tyrol's most interesting wines, taking a guided tour of the estate with wine-tasting, and sampling wines paired with some typical local dishes prepared in the renowned Haidenhof farmhouse tavern.
With a 300-year history, the Haidenhof vineyards cover an area of 3.5 hectares at an altitude of 450 m above sea level.
The sandy clay soil, south-eastern exposure and perfect Mediterranean climate, as well as the skilful hands of those who have been cultivating the eight grape varieties for three generations, are the secret behind the exquisiteness of the fine, full-bodied, aromatically fruity wines that are characteristic of the Haidenhof winery.
A perfect destination for a summer trip of taste and beauty.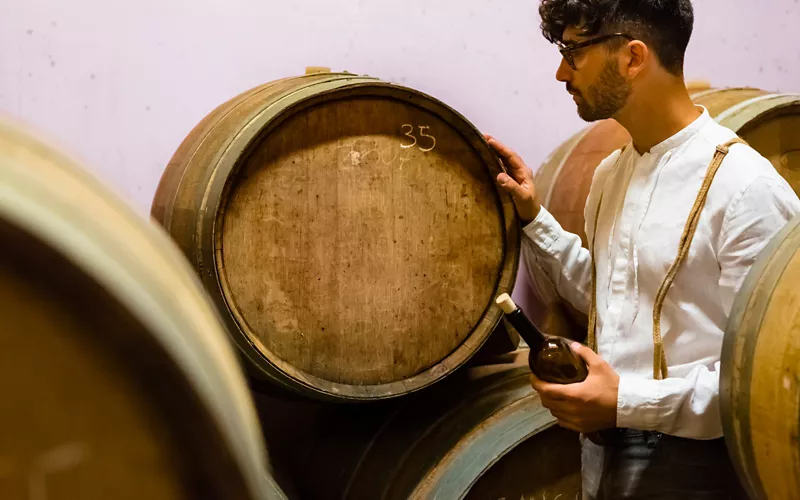 If the dilemma is where to go in Trentino Alto Adige in summer, the answer is to the Pfitscher Estate, to stock up on wine for the whole year, remembering a wonderful journey of discovery of taste and excellence.
There is a long family tradition dating back to 1861 for this winery located in the heart of the vineyards of the Bassa Atesina. The structure was designed to be sustainable, combining energy efficiency with an open, modern style of architecture and turning wine into an unforgettable experience.
At the Pfitscher Estate, visitors can take a detailed look at the various types of terrain that ensure fine grapes, and can taste wines such as Fuchsleiten, Pinot Noir Riserva Matan, Lagrein Griesfeld and Rivus, Sauvignon Blanc Mathias and Saxum, Gewürztraminer Rutter and Gewürztraminer b.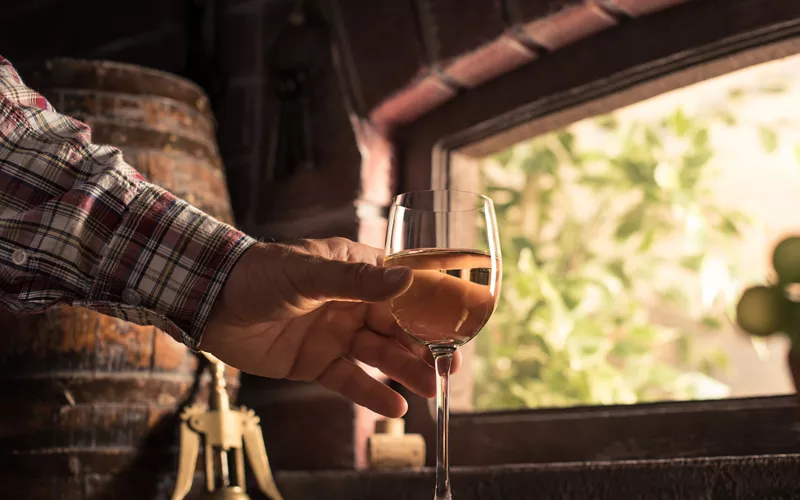 In the province of Bolzano, specifically in Eppan, there is a must-see among the most outstanding South Tyrolean wineries: 
With 700 years of winegrowing history under its belt, one farm and 50 hectares of vineyards, it is one of the leading and largest wineries in South Tyrol. The wines produced here combine selected grapes to perfection, using modern technology and many years of experience to produce full-bodied reds and whites, as well as light and fragrant rosé wines.
Here you can enjoy a dry and decisive Pinot Nero, an intense Schiava and a Gewürztraminer with a spicy touch that you will fall in love with at first tasting.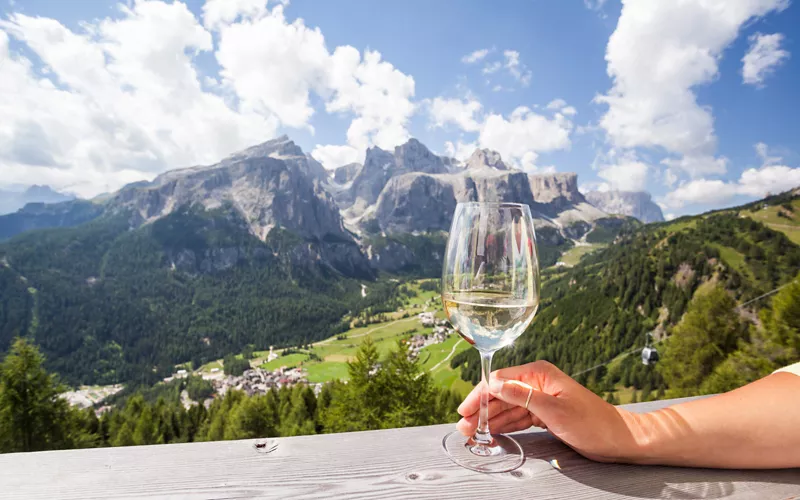 The winemaking activity of the Josef Weger family originated in 1820 in the heart of the Cornaiano area, on the well-known South Tyrolean Wine Road.
For six generations, grapes have been produced here by combining ancient techniques with major innovations, in a continuous quest for perfection.
The characteristic hillside vineyards are a spectacle of nature: situated at 450-650 metres above sea level, they enjoy a microclimate and soil that give the grapes unique flavours and great character. And what are the favourites amongst those produced here? Well, one is spoilt for choice between the classic Tenuta Josef Weger line and those of the Maso delle Rose line.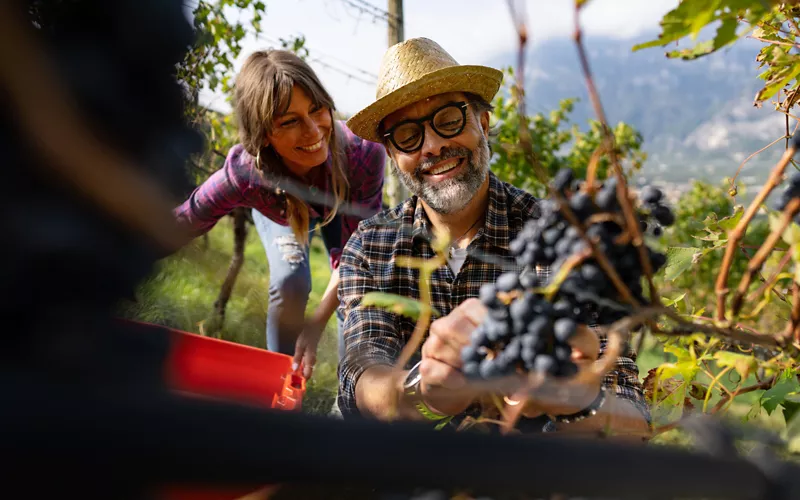 A picture-postcard display is also offered by the vineyards of the Novacella Monastery, a stone's throw from Brixen.
The monastery that accommodates them was founded in 1142 and produces internationally renowned wines from grapes grown at an altitude of between 600 and 900 metres.
In addition to a visit to the architecturally and culturally interesting historic monastery, you can also take a scenic walk through the rows of vines. To refresh oneself is simple: just enjoy one of the wine tastings offered by the winery, during which you can also sample the fine PrePositus line. One sip after another to immerse yourself in excellence.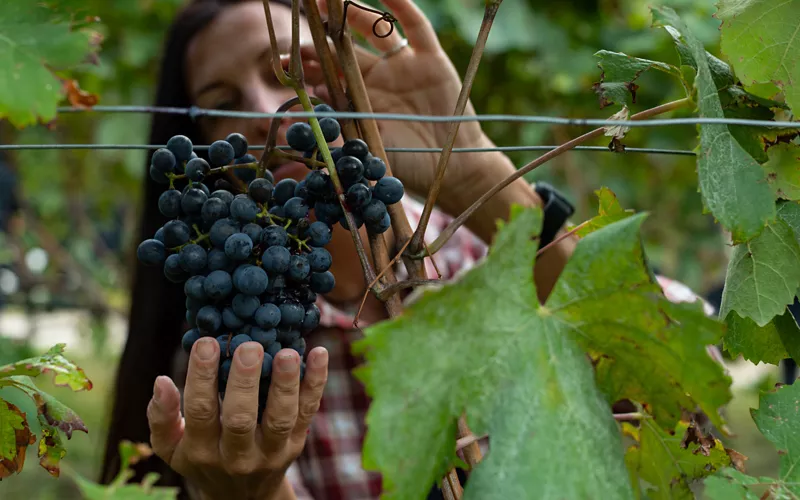 Lovers of fine wine should not miss a visit to the Merano Winery, an oenological icon whose secrets are twofold: respect for the surrounding natural environment, and plenty of tradition for winemaking that beats the competition.
The favourable location between the areas of Burgraviato and Bassa Val Venosta ensures a particularly mild climate, and soil with ideal conditions for the vineyards to flourish, accompanied by careful manual selection of the best grapes and proper storage of the resulting wine for a wine with a harmonious taste.
Here you can taste white and red wines from the Selection, Sonnenberg, Graf and Festival lines.