South Tyrol
Free Kneipp trails in South Tyrol where you can enjoy wellness in complete freedom
The Anterivo Kneipp trail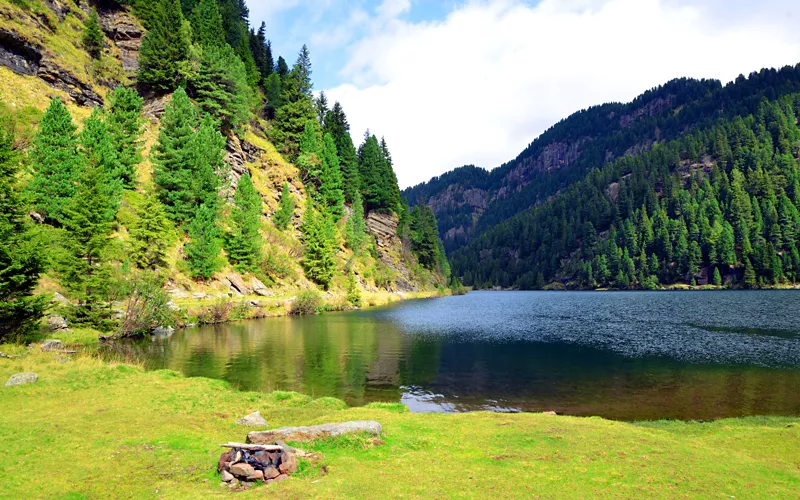 We are in Val di Fiemme and in the picturesque village of Anterivo, on the border between South Tyrol and Trentino, you can find a Kneipp trail that is accessible to everyone. It consists of a cold shower, a tub to soak your feet in, a tub for your face and another one for your arms – everything you need to experience the effectiveness of cold water on your body for yourself. It's the perfect way to combat the summer heat and feel light on your feet again after a walk in the woods.

The Rio Scaleres Kneipp facility in Varna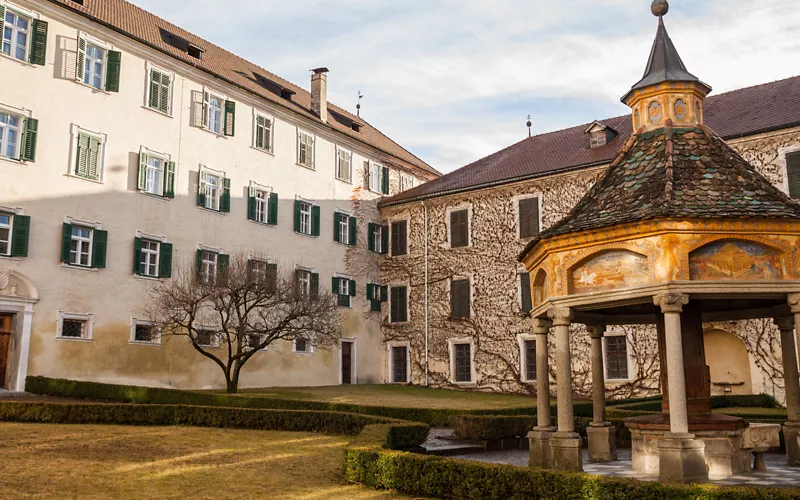 We now take you to Varna, near Bressanone, to recommend the very first Kneipp trail established in South Tyrol, where you can try hydrotherapy for free in the crystal-clear waters of the Rio Scaleres river. You can then relax in the adjacent meadow or exercise with the equipment provided, for a total reactivation of your body, in full accordance with the Kneipp method.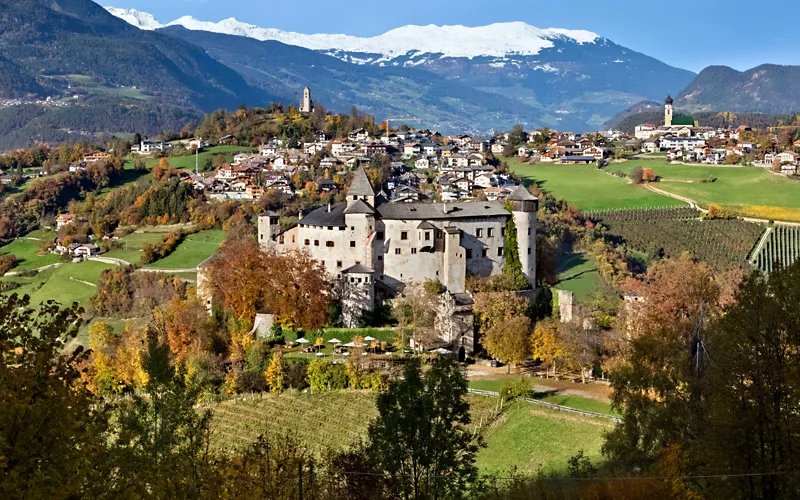 The lake at Fiè is located within the Sciliar-Catinaccio natural park. As well as a place of myths and legends, it is one of the essential destinations for those who want to relax in contact with nature in South Tyrol. After all, wellness is a serious matter here: the tradition of the hay bath was born in this area. You can also find a short Kneipp trail on the shore of the lake, to activate your immune and circulatory systems, but also to regenerate your body after a summer walk.

Kneipp in Magrè sulla Strada del Vino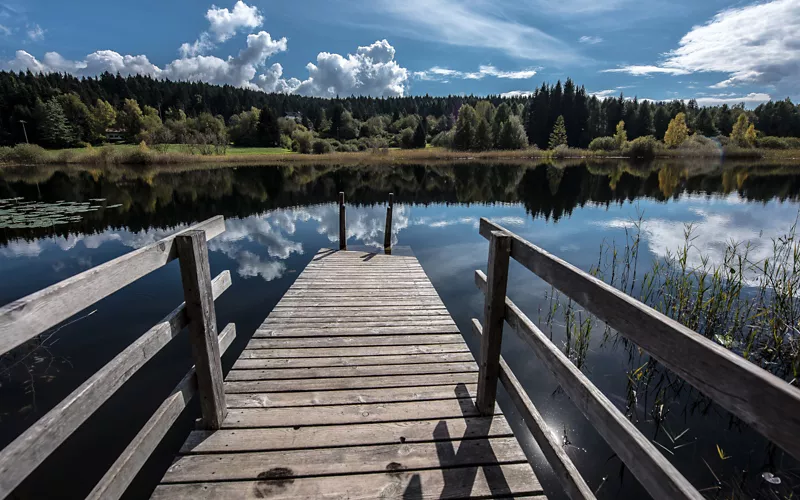 Magrè sulla Strada del Vino (Magrè on the Wine Road) is the full name of this South Tyrolean village which the Favogna stream flows through. Once wild, this torrent is now tamed and has been used since 2018 to feed the three Kneipp pools here, designed for your feet and arms. Definitely worth a try after a long walk or bike ride through the surrounding woods and trails.

The Ratschings barefoot trail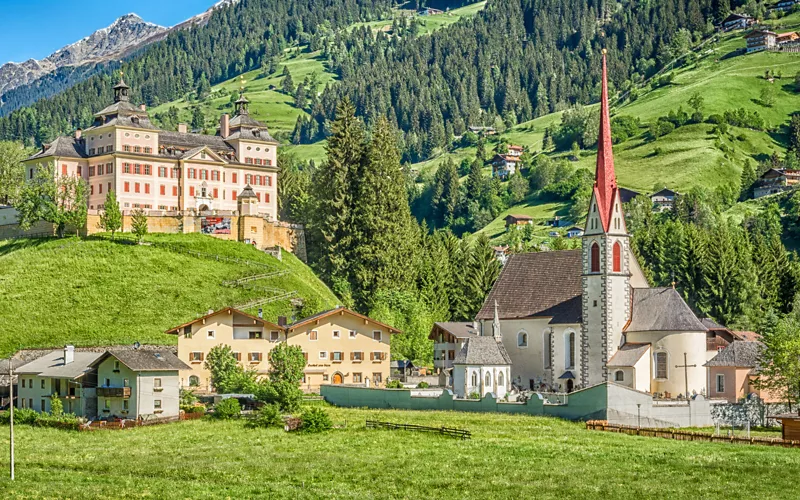 If you love Kneipp trails, make sure you don't miss the Ratschings trail in the Upper Isarco Valley, which you have to follow barefoot. To reach it, start near the Hotel Larchhof on Innerratschings and follow the path towards Flading. Once there, it's shoes off: the barefoot trail is about 400 metres long and will let you get in touch with nature to the fullest, feeling and perceiving different textures and surfaces under the plants. A unique sensory experience that is both pleasurable and educational for the body, all at an altitude of 1,400 metres surrounded by the beauty of South Tyrol. An experience you absolutely must try.

Kneipp trail and playground in Trodena in the natural park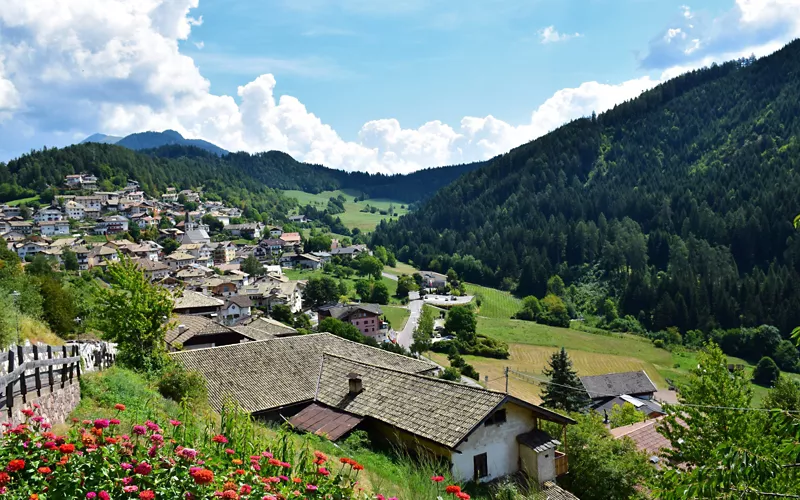 South Tyrol is the ideal place for family holidays: there are plenty of activities for children and just as many places suitable for them. One example can be found in Trodena, in Val dei Molini, where there is a newly built, well-maintained Kneipp trail, equipped with a cold shower, a foot bath, a face bath and an arm bath, right next to a beautiful playground divided into themed areas dedicated to forest animals, offering fun and relaxation for everyone.