Liguria
Surfing school in Liguria: the 5 spots on the Riviera
With its autumn and winter swells and waves of over 2 metres in height, Liguria is among the most popular regions in Italy for surfers.
In Bogliasco, like in the 1970s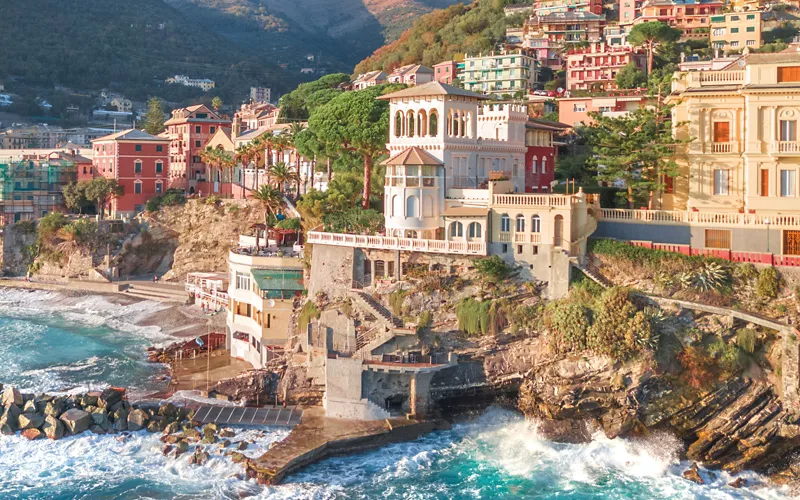 About 10 kilometres west of Genoa is the village of Bogliasco, a particularly significant spot for the surfing world: this is where it all began in the early 1970s, with pioneers approaching this virtually unknown discipline.
The area where you position yourself to catch the wave, the so-called line up, is aligned with the extreme tip of the marina, a reference point that certainly makes positioning more immediate.
Recco: a beginner's paradise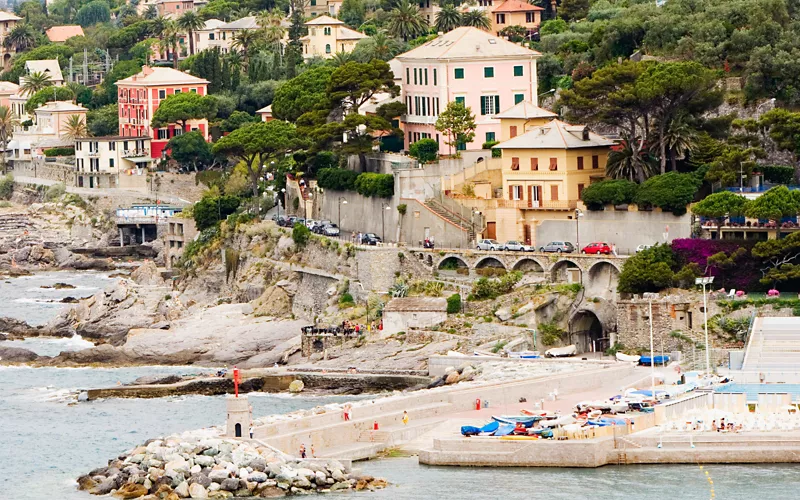 Not far from Bogliasco is Recco, an ideal destination not only for experienced surfers, but especially for novice surfers. The high frequency of small waves makes every manoeuvre easy and is the ideal condition for becoming familiar with the board. The Ligurian village is also home to Italy's largest surfing school, the Blackwave Surf School, and the Surfestival, a festival celebrated between the months of May and June, which features competition from the best athletes in the field.
Varazze: waiting for the libeccio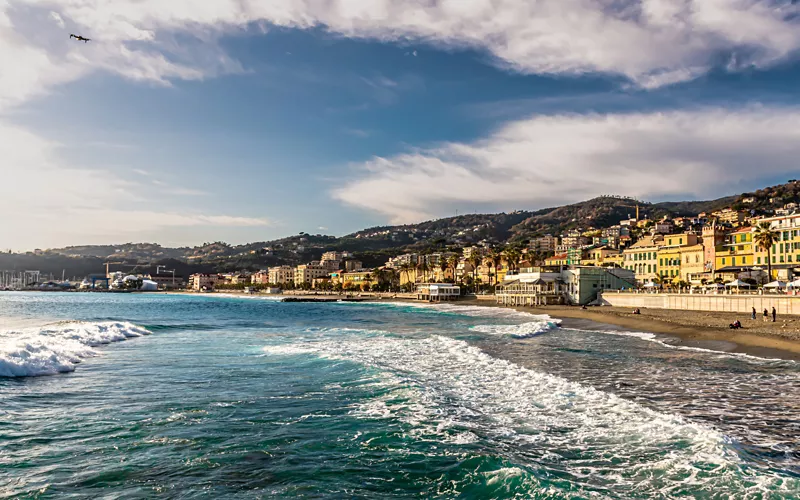 On the Riviera di Ponente , the surfers' favourite spot is Varazze. Here, the more experienced will find the ideal seashore to have fun with, especially in winter or late autumn. When the libeccio winds are strong, the desire to ride the mighty waves becomes very strong and the water acrobats become captivated.
Levanto: where waves exceed 4 metres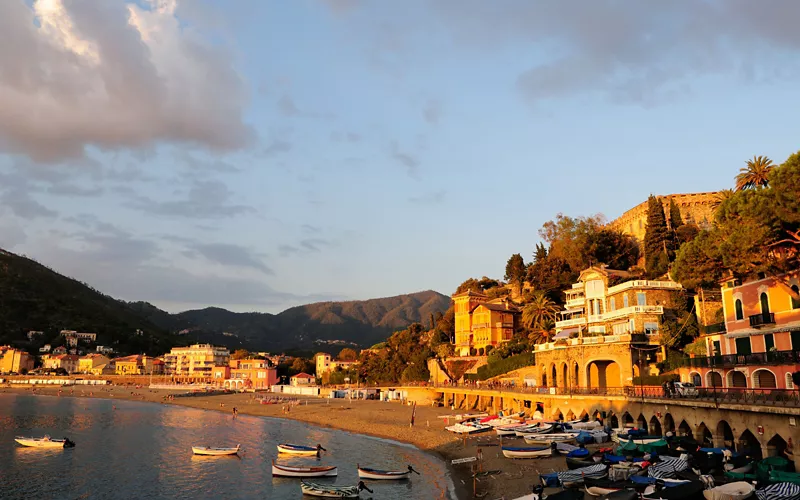 A stone's throw from the Cinque Terre National Park is the bay of Levanto, with waves approaching 4 metres in height. It is easy to see how the place is one of the most popular destinations for wave hunters. There are many spots, the characteristics of which vary according to the diversity of the seabed. Winds and tides dictate the conditions of the sea: the most favourable are the libeccio and the maestrale, but surfers are not deterred even when the sirocco blows. 
Lerici: the Blue Venus of surfing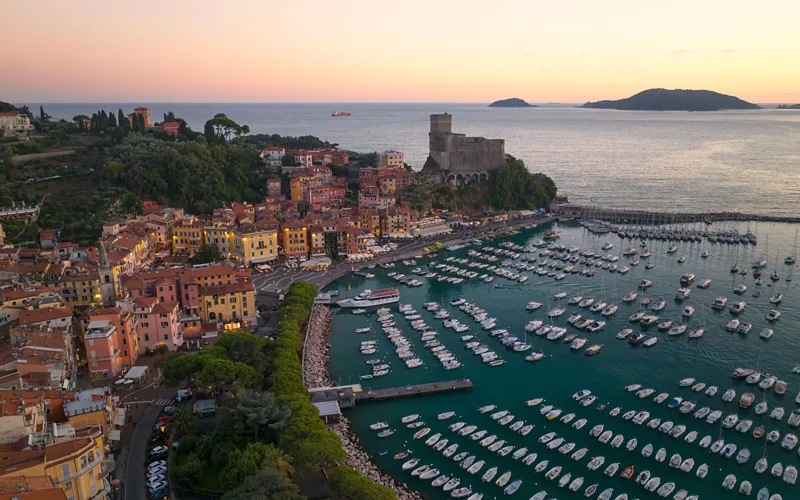 Increasingly popular with surfers is the enchanting village of Lerici in the Gulf of La Spezia. The so-called Blue Venus is one of the most popular Ligurian spots in winter, especially during heavy swells, when the libeccio batters the eastern riviera. The beach is protected by a strong seawall.