Liguria
The Italian Riviera of Ponente
A journey along the Riviera delle Palme and the Riviera dei Fiori: villages, sea and nature.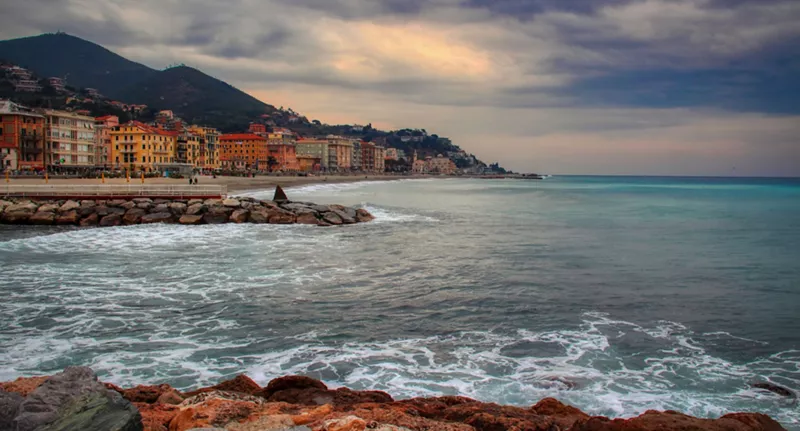 From Genoa to France (from the Province of Savona to that of Imperia), in the strip of land separating Italy from the French border lie the Riviera delle Palme and the Riviera dei Fiori, a magnificent succession of borgoes interspersed with the lush green of nature. The Riviera delle Palme embraces the entirety of Savona Province, including Varazze and Spotorno, for more than 932 sq mi of coast, mountains and valleys where the inhabitants live a reality of the sea and green pines and olive trees. Named as one of I Borghi più Belli d'Italia (Italy's Most Beautiful Villages), Finale Ligure is composed of Finale Marina, with its splendid promenade and carruggi (tiny winding lanes and sidestreets), elegant shops and lively cafes; Finalpia and; a bit further inland, Finalborgo.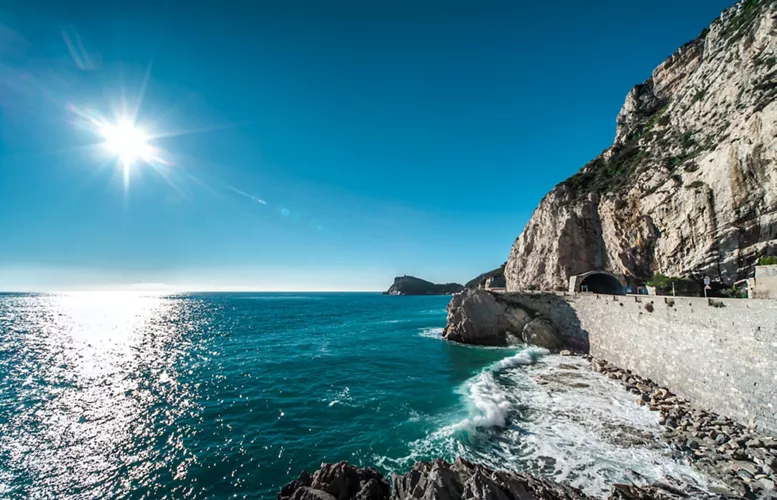 Pietra Ligure is a little seaside town surrounded by beautiful hills and vegetation, as well as by great beaches with hospitable accommodation and holiday resort structures. It is an important touristic destination, predominantly for those coming from northern Italy's big cities. Art, history, fun and sea, with seabeds making for a marvelous world unto themselves to be explored (above all, those around the Island of Gallinara, a Regional Natural Reserve since 1989) render Albenga one of the foremost cities on the Riviera di Ponente. Not to be left out is Alassio, in part famous for its Muretto (wall) bearing the autographs of all the celebrities that chose to stay here; the Muretto also loans its name to a local beauty pageant that takes place every summer.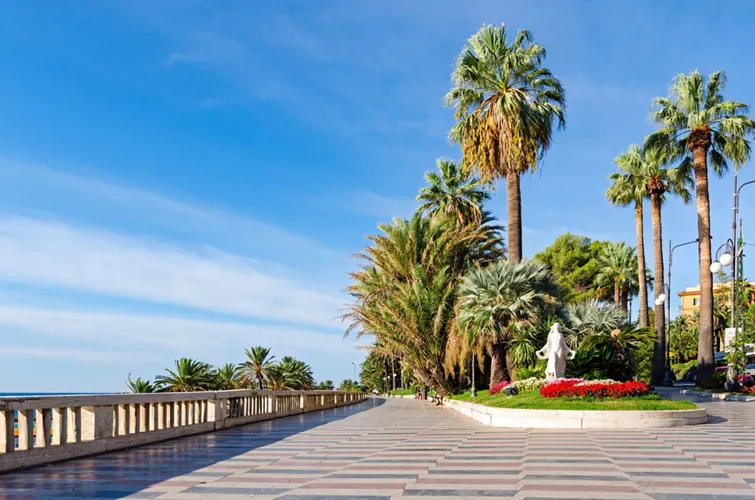 The last patch of western Liguria is the Riviera dei Fiori (i.e. of Flowers), well-known for its rather temperate climate. This Riviera is studded with gems like San Remo, the "city of flowers" famous for its Italian Song Festival and for its Casino (while a lesser-known must is its giant and overflowing market). Not only, but San Remo also offers a panoramic and scenic golf course. Bordighera, then, is one of the most refined localities on the coast, whence on clear days, you can see forever – or at least, all the way to Arma di Taggia (in the northeast) and to Monte Carlo (to the west and slightly south). Bordighera boasts palms so lovely they have also been exported to the Cote d'Azur. The final Ponente Riviera community before the French border is Ventimiglia, part of which lies hidden on the left bank of the Roya River, and whose historic center conserves unique art treasures.