Liguria
Liguria, Genoa: 10 gastronomic experiences in the Ancient Maritime Republic
One of the most authentic ways to get to know a city is through taste.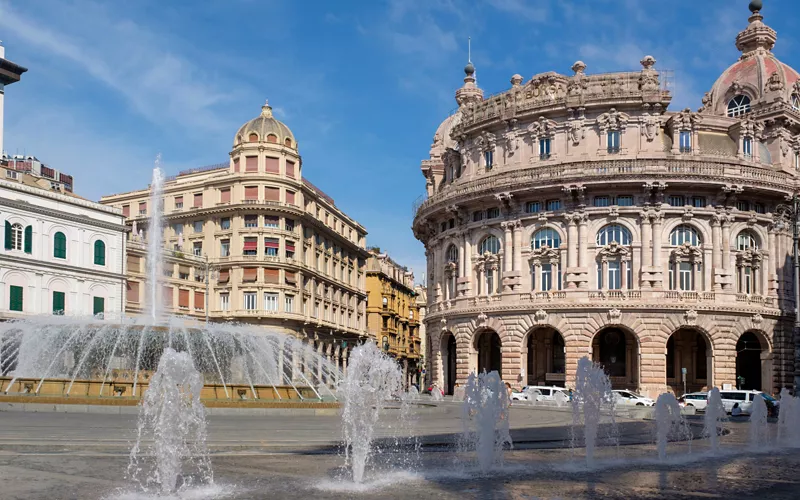 A gastronomic experience in Genoa has to start with breakfast.
Bar Pasticceria Fratelli Klainguti in Piazza di Soziglia is perfect for the occasion.
Swiss traditions took root in Genoa in 1828, when the four Klainguti brothers arrived at the Ligurian port to leave for America. Enthralled by the area's beauty, they decided to stay to pursue their pastry art in the historic centre, setting up a shop that is now a real gem.
When you stop for a coffee, be sure to try the famous brioche, once enjoyed by Italian composer Giuseppe Verdi.
Moving on to Via di Fossatello, you are sure to be enthralled by the shop windows of Marescotti di Cavo, showcasing the flavours of this liquor confectioner's shop, from the sweetness of chifferi pastries and amaretti biscuits to savoury delights.
In a passionate, historical setting, you can not only have breakfast, but also a Sunday brunch or a rich aperitif, paired with delicious, fresh cocktails. 
Traditional lunch revisited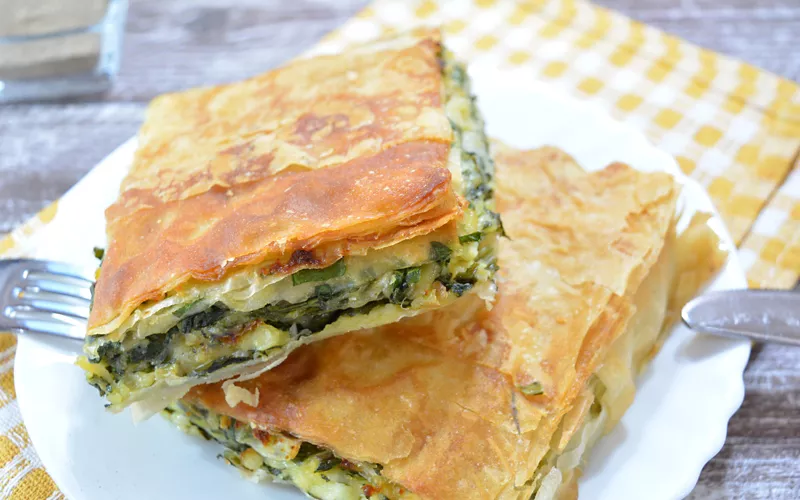 If the aperitif has whetted your appetite and lunchtime is approaching, we suggest heading along Via dei Giustiniani and stopping at Sa' Pesta. These historic premises were originally a place for selling salt, which was refined from coarse salt at the request of buyers.
Today, it is one of the oldest trattorias where you can enjoy popular street specialities, including chard pies, onion, rice, meatloaf, vegetable stuffing and stuffed anchovies. Each dish is unique in appearance and flavour, thanks to the technique of slow cooking in a wood-fired oven.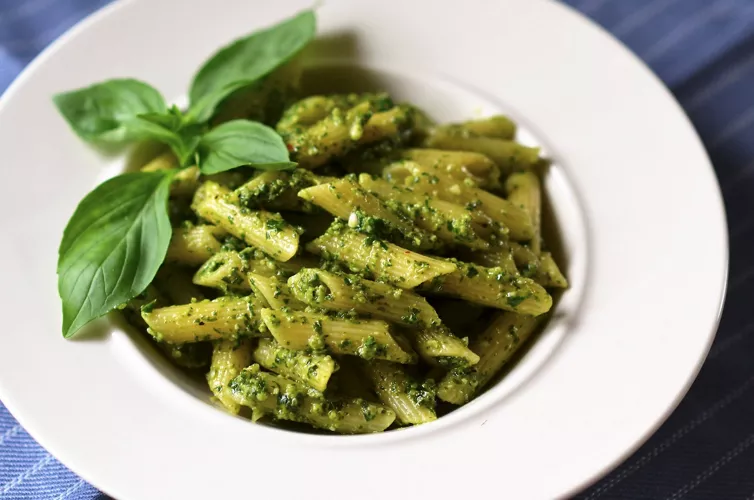 If you are a traditionalist and want to taste real pesto alla genovese, don't miss Pesto Rossi.
Active in Genoa since 1947, this producer of the popular condiment distributes this Genoese delicacy in no fewer than five shops around the centre, all of which offer premium quality.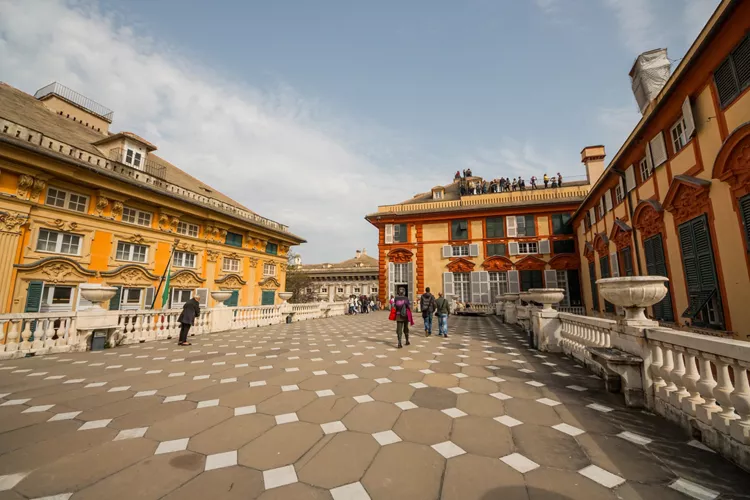 Under the porticoes of Sottoripa, you will fall in love with Friggitoria Carega.
Open since the 1940s, it serves classic Ligurian street food, from the crispy, fried cuculli and frisceu, filled with cod and chives, prepared with chickpea or potato flour, to panissa, Ligurian polenta.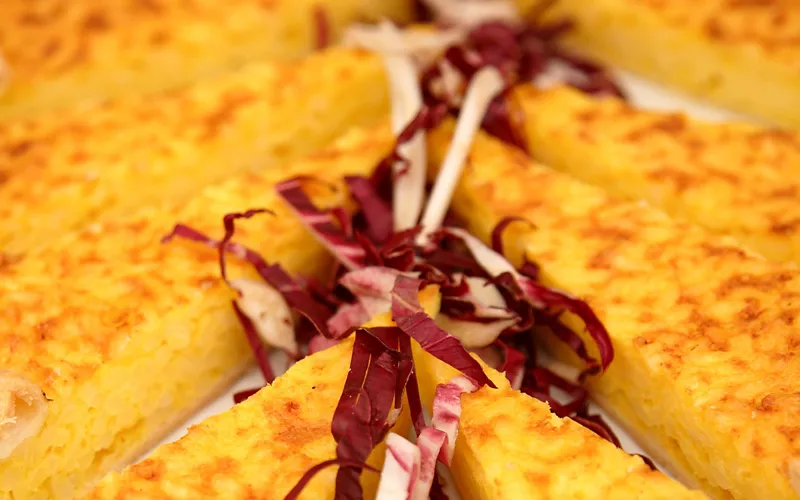 Near the Old Port, you will come across the Antica Sciamadda, literally "high flame", in reference to that of the wood-fired oven, visible even from afar as soon as you walk onto Via San Giorgio. Sat on a stool by the bar, you are sure to enjoy the traditional, savoury farinata pie.
Sandwiches and 150 ingredients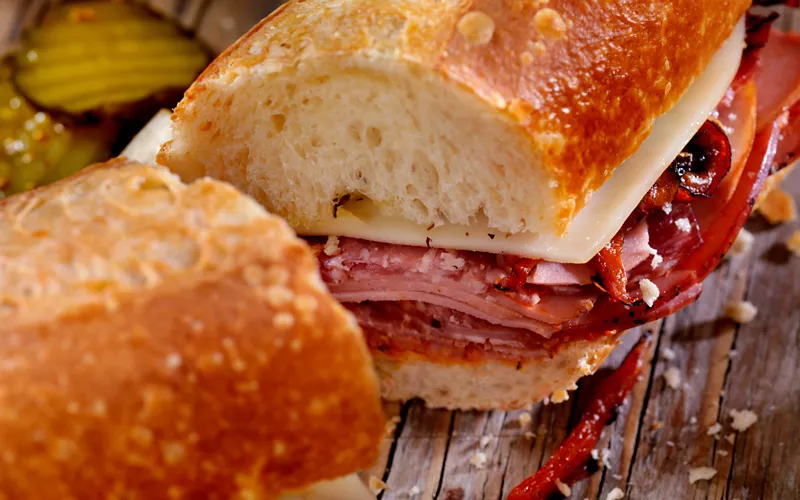 If you love sandwich bars, you absolutely must visit the Gran Ristoro, a veritable kingdom of sandwiches.
Located on Via di Sottoripa, it has just a few breads on the menu, but no fewer than 150 ingredients, for an endless range of combinations.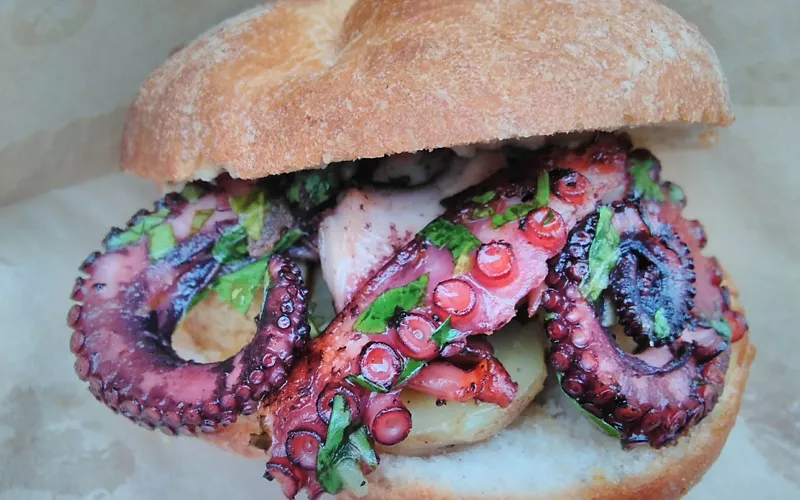 Staying on the bread theme, be sure to try a fish-filled sandwich. You can take a bite of various versions at Panino Marino, in Piazza Caricamento, for a quick lunch break, accompanied by a cone of chips.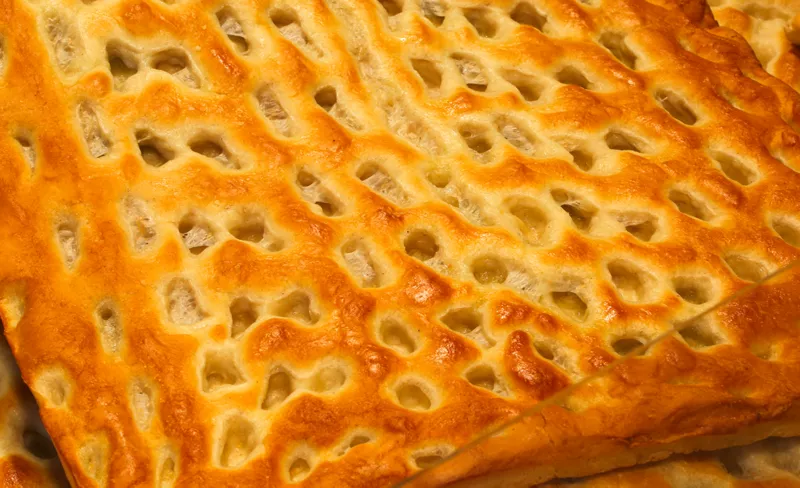 You can savour the aroma of the typical "fugassa" along every alleyway in the centre, but we recommend two bakeries in particular where you can try the tastiest Genoese focaccia.
The first is Panificio Patrone on Via Ravecca, which will win you over with its crispy crust and soft dough.
The second is Panificio Claretta on Via Posta Vecchia, which is unique as it does not use salt in the dough, instead only sprinkling coarse salt on the top.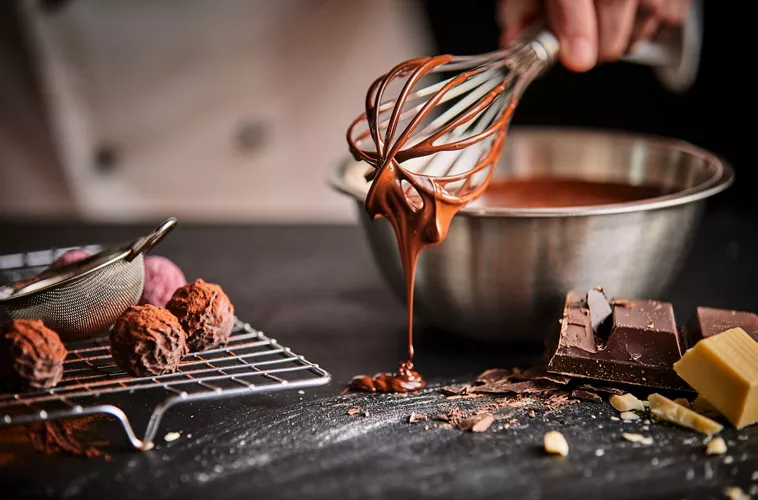 To complete your flavour adventure, why not treat yourself to a nice dessert?
Ditta Viganotti Romeo, in Vico della Castagna, is an antique chocolate factory, with late-19th-century machinery and vintage moulds. Among the most iconic products, besides the spice-flavoured chocolates, you definitely have to try the boeri, chocolate-covered, liquor-filled cherries.
Anyone with a sweet tooth with find another paradise in Piazza Soziglia, in the 18th-century grocers of Ditta Romanengo, transformed over the years into a retailer of colonial goods, then into a confectionery-chocolate shop, with lots of sweet treats, jams, candied fruit, syrups and liqueurs.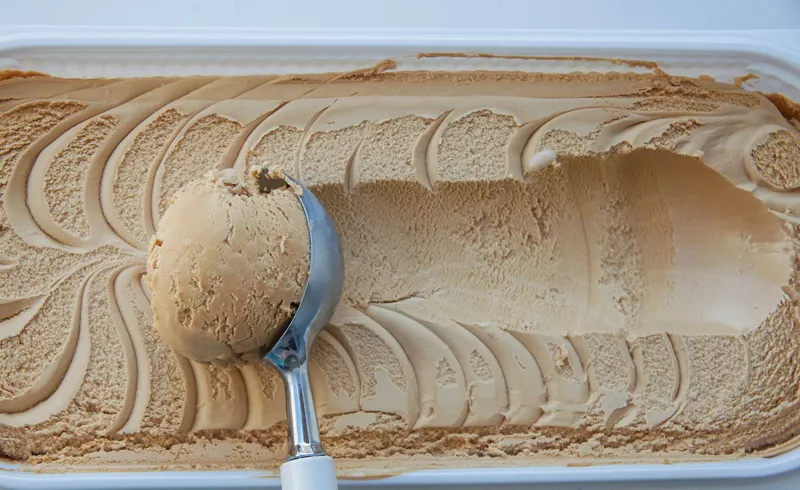 Your journey through the flavours of Genoa ends in Boccadasse, a small fishing village. This picture-perfect iconic location, full of colourful little houses, is home to the Antica Cremeria Amedeo, on Via Aurora. Once a dairy, today it produces the best ice cream in Genoa.