Diving: close contact with the Big Blue
Seas lap seven thousand km of coastline in Italy, surround our large islands and cradle the smaller ones.
Liguria: a rainbow of life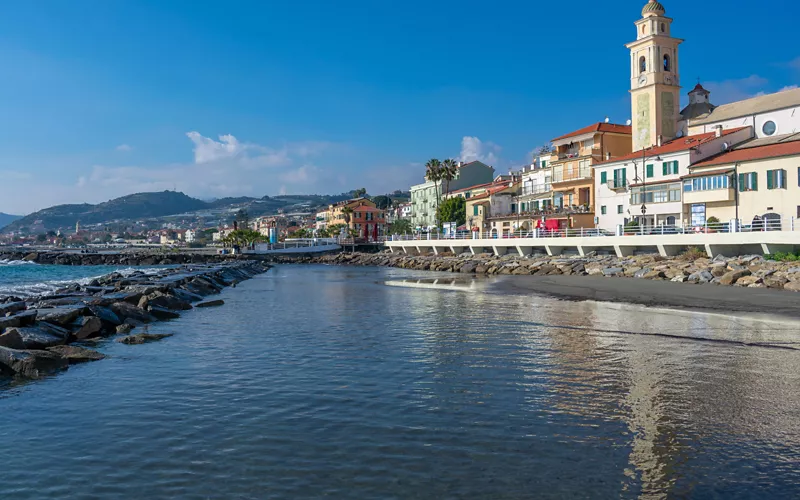 About eight km of rock faces, cracks and ravines - with depths varying between 18 and 40 metres - where you can experience the wonders of the underwater world: Secca di Santo Stefano al Mare is home to groupers and lobsters that, as they move, reflect light on to the gorgonian corals on the sea-bed.
Abruzzo: i mulini sommersi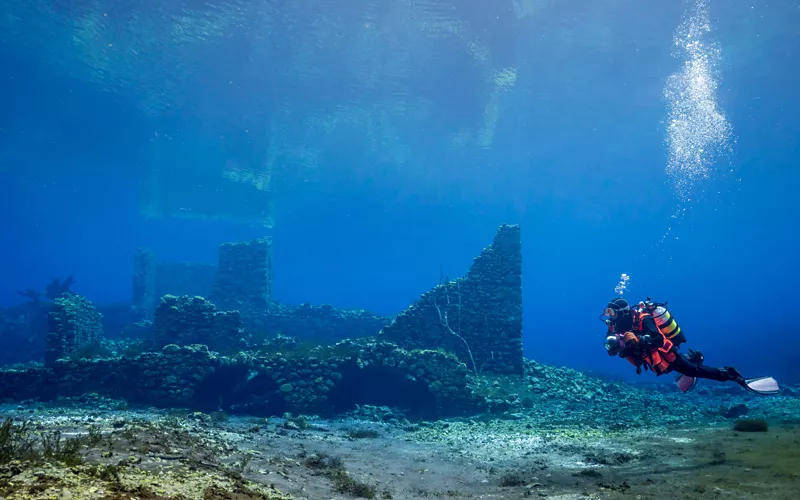 An artificial reservoir preserves two mills in its waters: you can still admire the blades that operated the millstones in one mill, while you can visit the submerged settings and structures of the other. Capo d'Acqua is a village near Capestrano (L'Aquila) in the middle of the Abruzzo National Park and the heart of unspoilt nature.
Apulia: guided by the lighthouse in a natural park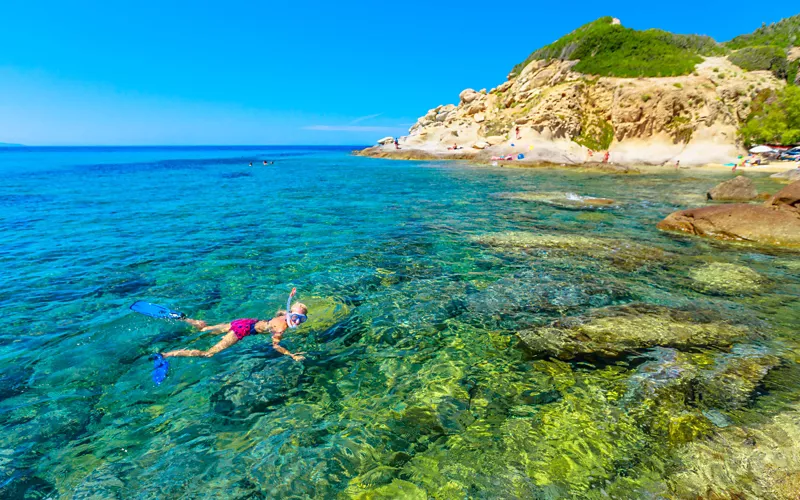 To the north of the lighthouse on the island of Sant'Andrea, Gallipoli, there is a scenario that only the best will find: divers need a licence to go and discover a sea-bed covered by gorgonian corals and other formations that make every dive so evocative.
Calabria: the Castle and the Mountain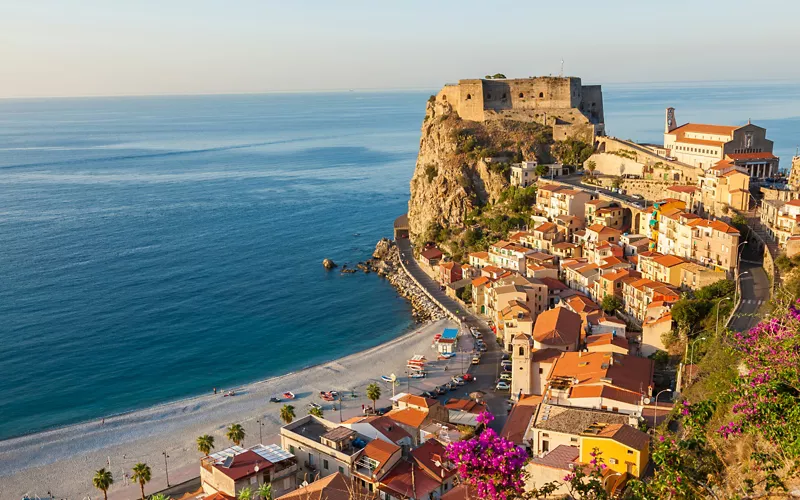 The sheer spectacle and its many forms of life make the "Submerged Mountain" - under Scilla Castle - one of the most beautiful places for diving in the entire Mediterranean. You can float at the feet of the majestic mountain peak, on an expanse of white sand and red and yellow gorgonian corals.
Sicily: Italian sea with a tropical sea-bed
The last stretch of Italian land pointing towards Africa: you really are far from everything else here, in front of a tiny island with its lighthouse and ruins - and it is also this context that makes diving in Lampione, one of Pelagie islands near Lampedusa, so magical. The scene awaiting you under crystal clear waters is one of rare beauty: sea beds with classic tropical fauna, including groupers, parrot fish and triggerfish.