Emilia Romagna
The Riviera in Emilia Romagna
Theme parks, sport, well-being and social life for loves of sea and enjoyment.
This long littoral expanse that runs from the Lidos of Comacchio all the way to Cattolica, passing through the Comunes of Cervia, Cesenatico, Igea Marina, Bellaria, Cattolica and the most buzzy spots, Rimini and Riccione. For the last 150 years, this vast series of beach-by-day, disco-by-night environments, one after the other, are the ne plus ultra of natural attractions fused with touristic establishments, able to tempt and please visitors every time. The Riviera's winning cards have long exhibited the people's innate sense of warmth and hospitality, the region's tasty cuisine and typical products (particularly considering the quality-price relationship). The hundreds of miles of equipped sea resorts, shops and restaurants right on the beach make points on the Riviera ideal for an active and exciting vacation with family, friends, or that special someone.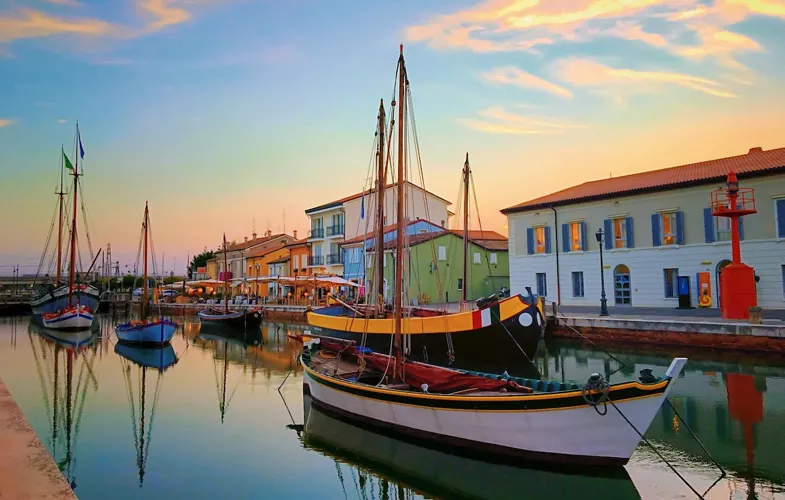 Fun is the objective, easily-achieved thanks to the area's numerous theme and amusement parks. Beginning with Mirabilandia, an obligatory stop for families, the games and fairytale atmosphere mingle with the pools and water rides. The spectacular dolphins that inhabit Rimini's Dolphinarium amaze visitors with their acrobatics. In Viserba di Rimini, travelers of all ages can appreciate Italy in Miniature, with its scale reproductions of the Bel Paese's most important monuments. And, while Aquafan (in Riccione) surprises and delights for its effects and entertainment (with music, performances and much more), Cattolica's Acquario leaves visitors agape for its thousands of fish species.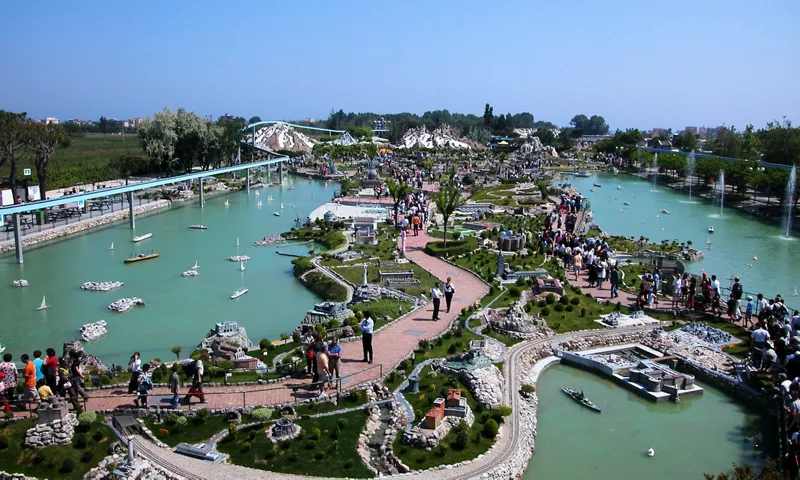 The Adriatic Riviera is also an optimum the more athletic among us, offering everything from cycling, sailing and golf, to hiking and canoing, among other activities. Not only, but thematic hotels enhance the experience – some are more adapted to cycle tourists, while others cater to the golf set, or to convention groups (conventions organized by numerous groups and sectors are a big thing on Emilia Romagna's Riviera) that come to mix business with pleasure. The Riviera, specifically Rimini, also plays host to several sport rallies and championships (one example is the annual Riviera Beach Games).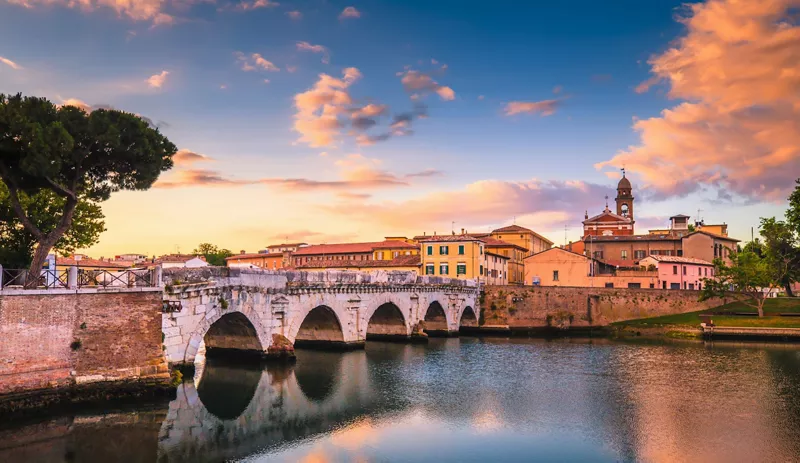 Sun, sea, sports, great cuisine, fun and even culture are the factors contributing to a Riviera vacation well-spent. Close by is Ravenna, made a UNESCO World Heritage Site in 1996 for its glimmering and breathtaking Byzantine mosaics. Further inland are such gems as the Malatestian Fortresses of Mondaino, Montebello, San Giovanni in Marignano and Saludecio. And who can go without taking a culinary jump into the Region of Emilia Romagna, home to authentic favorites? Tortellini in broth is one, but not only – so many of the Region's products are known and exported around the world. Think Parmigiano Reggiano, fossa cheese, truffles, prosciuttos and salames. When in the zone, be sure to pair these delicacies with the piadina, a famous and symbolic flatbread typical of Romagnolan cuisine.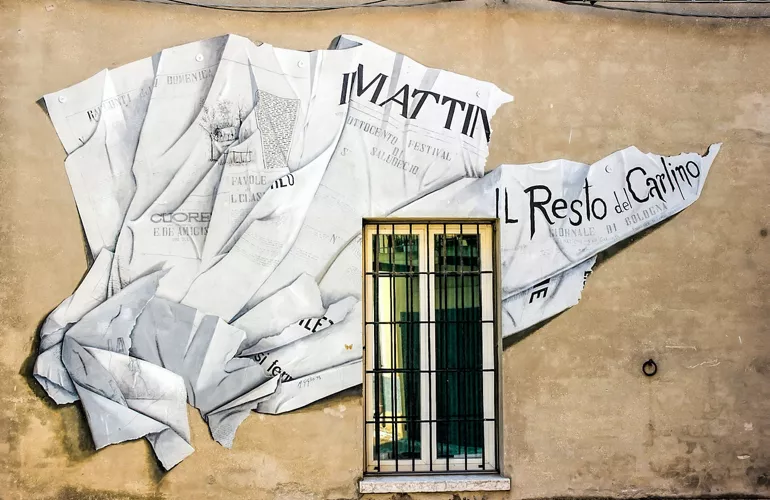 The Adriatic Riviera is also a prime spot for a boating trip. Hundreds of ports make docking spaces available, whether in busy and supplied fishing villages or in an isolated cove or inlet. The Riviera is highly sought-out by sailing enthusiasts where, no less, reputed sailing schools and official regattas abound.