CAMPANIA
Campania, Cilento in flight: between the sky, land and sea
It all starts in Trentinara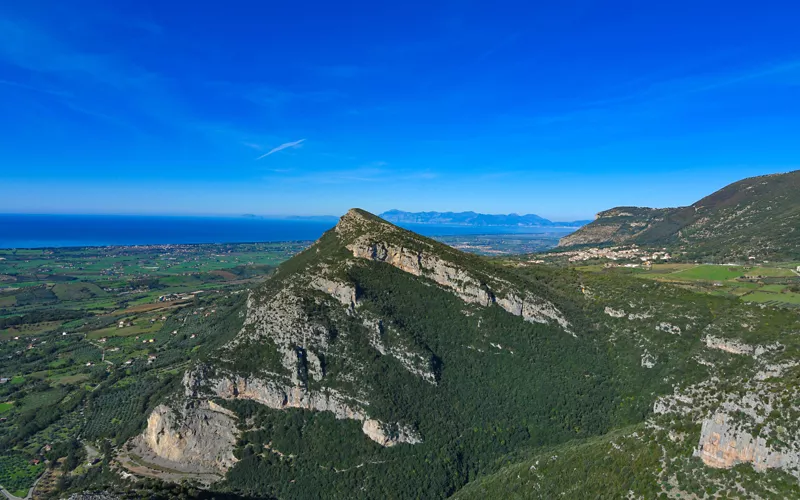 The thrill of Cilento in flight begins at the top of Mount Cantenna, between Trentinara and Capaccio, municipalities of Salerno near to Paestum. 
Once you arrive at the starting point, in the heart of the Cilento National Park, the instructors will deliver a brief safety demonstration and talk you through the zip line experience.
Then out come the harness and carabiners, you're hooked into the pulley system and off you fly along the steel cable to enjoy the most fantastic views.
The starting platform stands at 593 metres high and is equipped with a lift to allow access for people with disabilities. 
It is surrounded by terraces where you can relax and enjoy refreshments, an artistic fountain and a giant screen that shows a livestream of your flight.
Speed, length and duration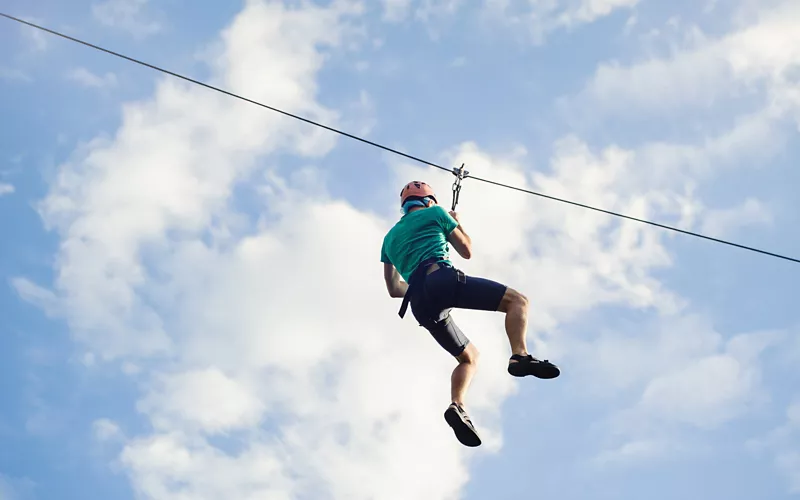 You will venture over the two inaccessible Cilento gorges at 120 kilometres per hour, for about one and a half minutes. A real adrenaline rush! Your flight will cover a total of 1.5 kilometres, reaching a maximum altitude of 300 metres.
During this awesome adventure, you will fly over the green forests of the Piana del Sele and be able to admire the beautiful blue waters of the Gulf of Salerno and the Cilentana Coast on the horizon.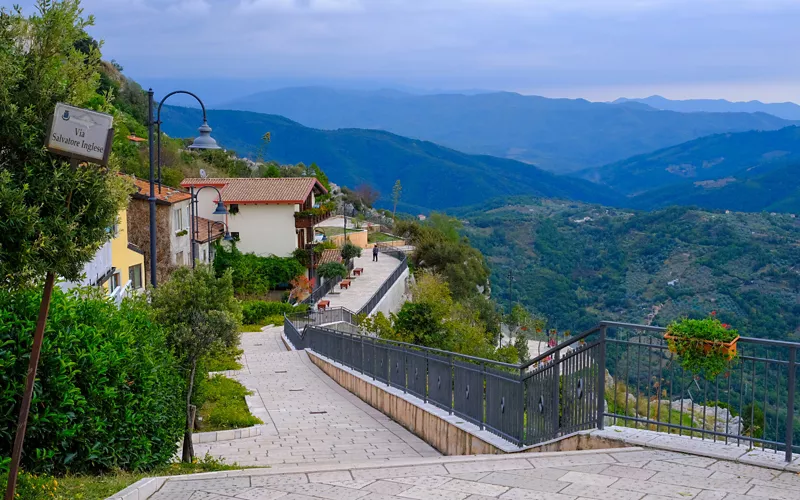 The arrival station is also in Trentinara, on the hill opposite the one from where you took off. You will end up at 417 metres above sea level.  You can head back to the start by shuttle bus, or you can take a hiking trail past the impressive Solofrone waterfall.
Different flight experiences: solo, in pairs or with children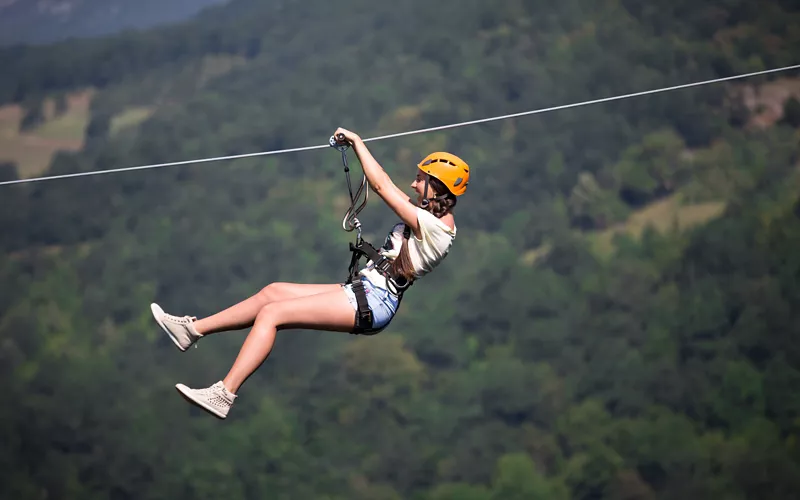 You can enjoy the beautiful views Cilento has to offer from the air during the day, at sunset or at night, depending on weather conditions and the time of year.
What makes this adventure even more special is the option to share it with whoever you want. You can dare to fly solo or double the excitement by sharing the adventure. You can couple up with your significant other and share a high-flying kiss together, or enjoy the experience with your best friend, to see who can yell the loudest!
You can also fly with a family member, including children over five years old.
The choice is yours when it comes to your flying style: you can adopt a sitting position for maximum comfort, lie back in the classic open-armed position, or the more daring freestyle enthusiasts might even choose to fly upside down!