Calabria
Tropea
This gem of the Coast of Gods is the ideal place to tone-up between sun, crystal clear water, superb views & excellent food.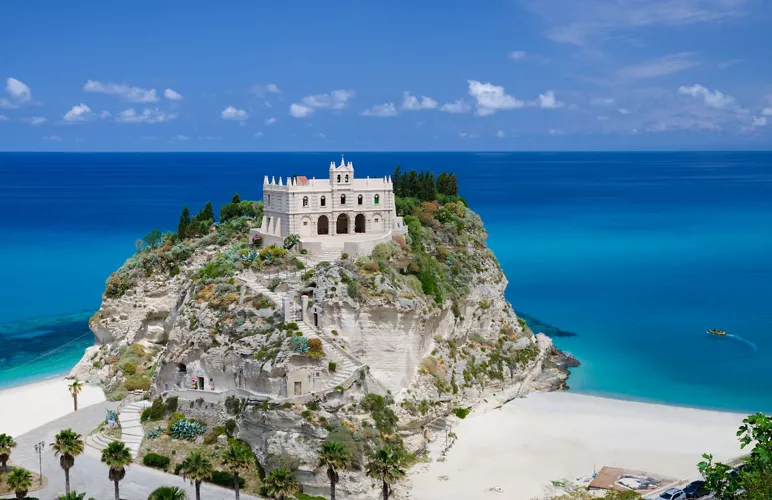 Already frequented during Roman times, Tropea was eventually made a bishopric in the 8th Century. Then it was the Normans, and above all the Angevins and the Aragonese, that made the Calabrian town prosper.
The Cathedral, also a fruit of the Norman epoch, was recast several times after suffering seismic damage. Note its intriguing Gothic portals, then move inside to admire its various artworks. The structure is at the center of a handful of myths and legends: one narrates an instance in which two bombs were placed at the church's entrance but never exploded, supposedly due to the protection provided by the Virgin of Tropea.
To say that the Benedictine Sanctuary of Santa Maria dell'Isola (the Santuario benedettino di Santa Maria dell'Isola) is magnificent would be sheer understatement, and it is not hard to understand why it is one of Tropea's most photographed attractions. The Sanctuary rises up on a high, rocky outcrop surrounded by the beach and the sparkling sea. Be sure to take a look at the many 17th- and 18th-Century palazzi in Tropea's center, especially those grouped between the narrow but gracious Via Boiano and Largo Galluppi. Among the Baroque edifices is the Church of San Demetrio, featuring an exquisite 1300s chapel inside.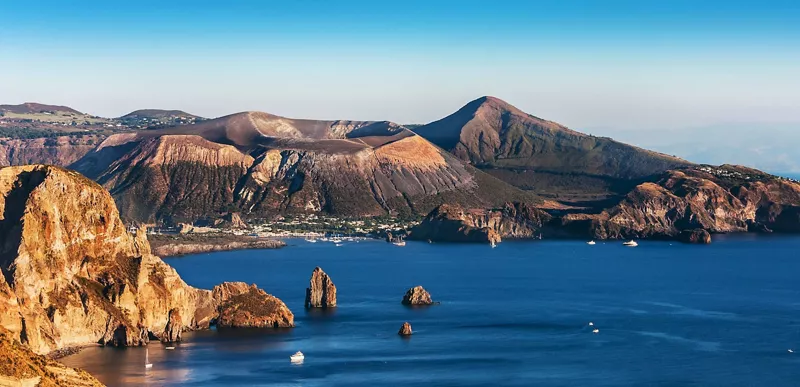 No doubt that the crystalline waters and white sand are Tropea's calling card, catering to those in search of summertime relaxation, as well as to those wanting to explore its fascinating underwater world, replete with numerous fish species.
Aboveground, citrus and olive groves, and vineyards abound throughout the entire zone, serving as charming backdrop for excursions beyond the city walls. But of course, the city center of Tropea eventually beckons its visitors to return for a stroll through its streets and past its characteristic churches and noble palaces, stopping every now and then for a unique view onto the natural elements that frame it.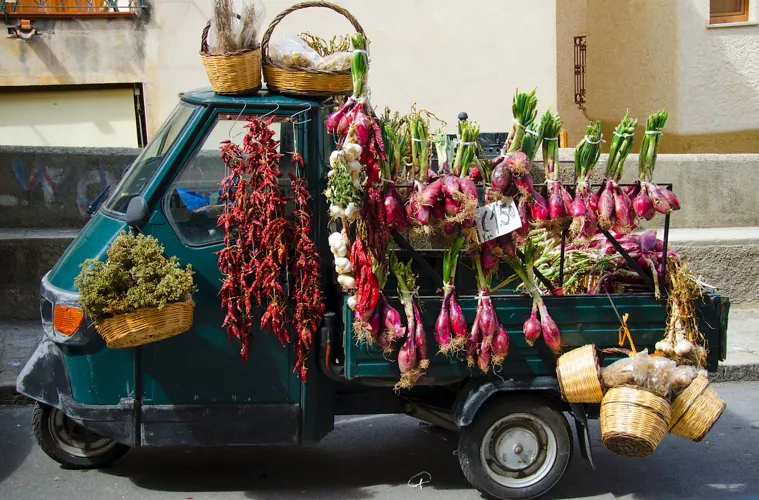 Don't Miss : July brings to Tropea the annual oily fish or bluetailed fish fair (Sagra del pesce azzurro) and the Red Onion Sagra. Each sagra celebrates local products and cooking traditions, drawing numerous visitors that want to taste and try the typical delicacies and recipes.
A trip to the gorgeous Aeolian Islands is not an option, but a must, with mini-cruises heading to this UNESCO Site, from Tropea and other, outerlying ports.