Calabria
Sila National Park
On foot, bike or horseback discovering wild corners, villages and landscapes in the green scenery of Calabria.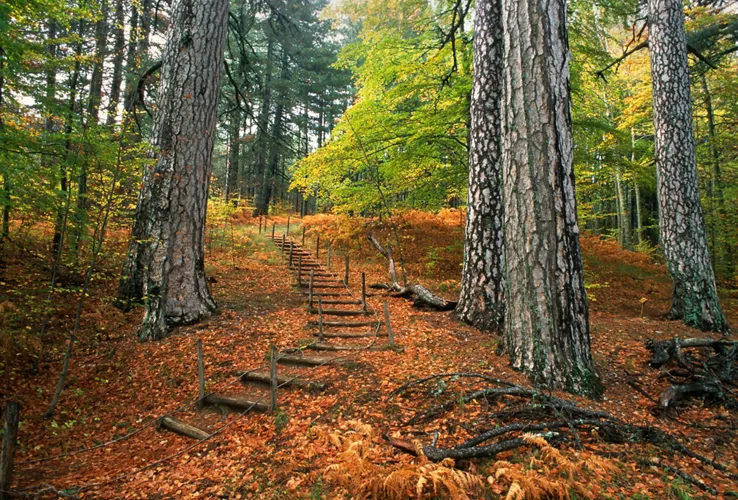 Check out the numerous little towns scattered throughout the area: some date back more than a handful of centuries and thus boast the strongest territorial traditions, while others are more modern and endowed with the most recent touristic services and accommodations. What all these places have in common are the beauty of their landscapes, that seem suspended somewhere between the past and present, between tradition and modernity.
To begin with, Acri, also referred to as the "door to Sila" (it lies at the base of the plateau, in the Province of Cosenza), hosts the ruins of a feudal Castle, along with Palazzo Sanseverino-Falcone, Palazzo Julia with its important library, and Palazzo Spezzano.
And near its ancient Capuchin Convent stands the imposing, 19th-Century Basilica del Beato Angelo d'Acri.
San Giovanni in Fiore, rather, is the most populous community in Sila its town center hosts several churches, among them the Florense Abbey and the Church of Santa Maria delle Grazie.
In the environs of San Giovanni in Fiore is Castelsilano, abounding with hot springs, some of which are sulphurous, and earth cavities (though fewer), a draw for speleologists. The most important of these is the Grotta di Samourì, or Grave Grubbo.
Be sure to see the old borgo of Acerenthia with its Medieval ruins.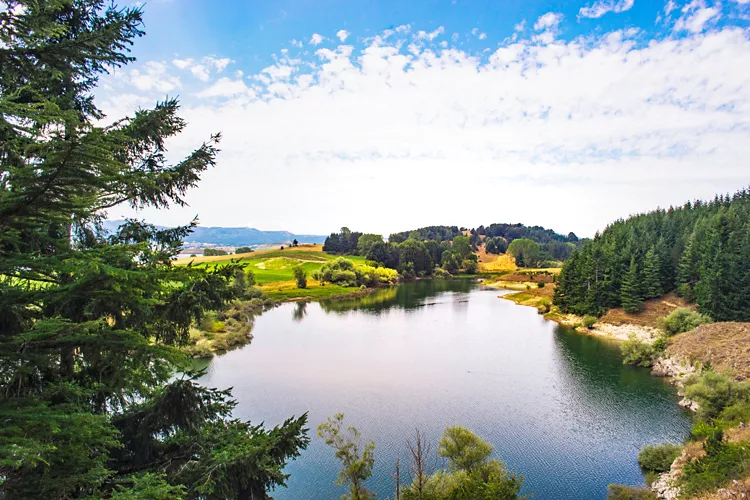 The main activity when the weather suits is trekking through Sila's woods ("the green heart of Calabria"), even for days at a time.
Trekking excursions also mean opportunities to gather mushrooms (very valuable here), chestnuts and berries.
Those that prefer can rent bicycles to get around, or ride on horseback through the area's bountiful nature trails.
Sticking closer to civilization? The zone's various accommodations often provide structures for playing tennis, soccer and many other sports.
And resort properties like Villaggio Mancuso lie in the vicinity of numerous pools and bodies of water, including Lakes Ampollino, Cecita, and Arvo, (rich in trout and carp), where travelers can canoe, fish, and paddle-boat.
Staying in Sila during the colder months? No problem! You're in the perfect place for trying your hand at a number of winter sports. The towns of Lorica, Camigliatello and Ciricilla (Province of Catanzaro) are some of the best-equipped for skiing, both downhill and cross-country.
Or, if it's more speed you're after, bobsledding is on the menu at Villaggio Palumbo year-round.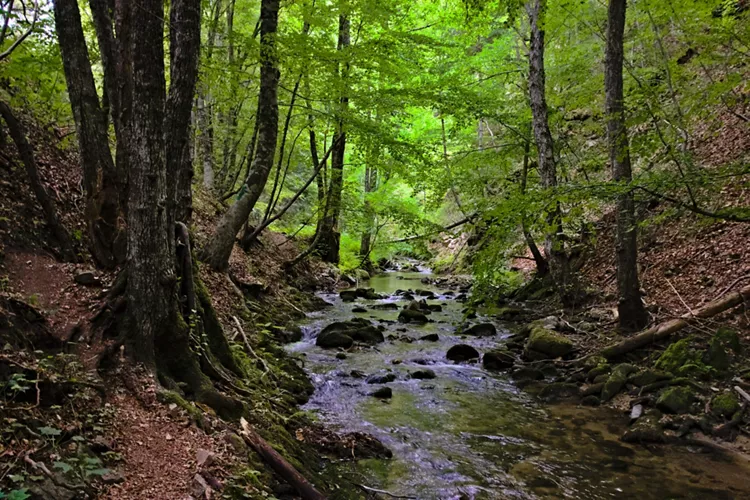 A place of centuries-old traditions, Sila has maintained intact its original cuisine and flavors. Visitors should give in to the temptations of typical, strangely-alluring dishes like "mpanata," a soup made with ricotta, hot whey and hard bread, as well as the Park's native chestnuts and the Sila Porcini Mushroom.
And a stroll through these conifer-rich woods (the icon of Sila), means encounters with the Park's breathtaking plant and animal life: think European black pines, beech trees and white spruce (also found in the captivating Forest of Giants) among the plants, and wolfs, deer, and birds of prey – Red Kites, Short-toed Snake Eagles and the Eurasian Eagle-Owl.