CALABRIA
Reggio Calabria
Reggio Calabria, the charm of Magna Graecia combines with modernity.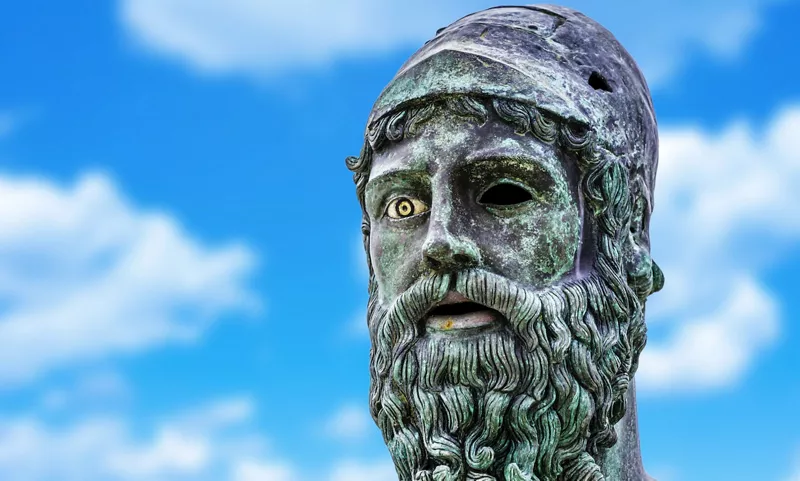 A city with a big heart in which the remains of ancient Magna Graecia are intertwined with a modern spirit linked to one of the most cataclysmic events of the last century.
 The 1908 earthquake profoundly damaged the city and forced the people of Reggio Calabria to rebuild in the Art Nouveau period, changing the face of Reggio Calabria forever. Ready to be swept away by the unique charm of this dynamic city?
History and interesting facts about Reggio Calabria
The history of Reggio Calabria is one of the oldest Magna Graecia colony in southern Italy: and its present-day charm is still linked to that period of splendour. An ally of Rome during the Pyrrhic Wars, Reggio Calabria increased its prestige during the period when it was a Roman municipium. It was among the first cities on the peninsula to be influenced by Christianity and remained a major strategic metropolis during the Byzantine Empire and throughout the Norman period.
Deeply damaged by the terrible earthquakes of 1562 and 1783, Reggio Calabria became part of the Kingdom of Naples and the Kingdom of the Two Sicilies, undergoing important and rapid processes of modernisation and development.

What to see in Reggio Calabria: the 4 unmissable places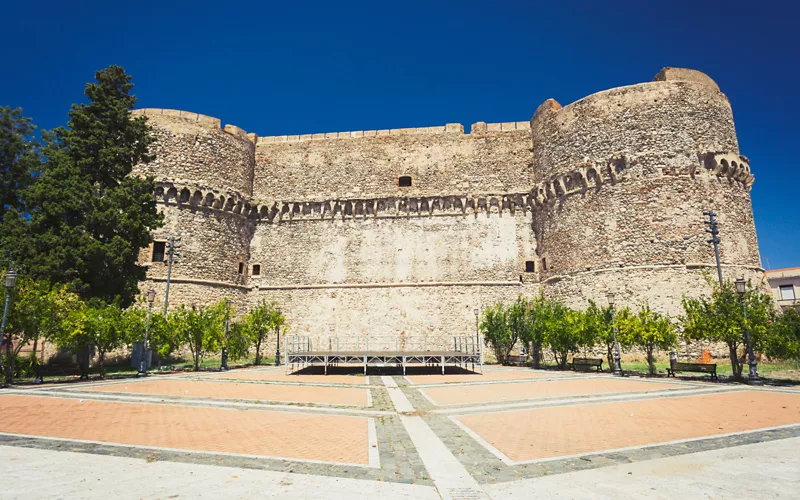 Reggio Calabria can be breath-taking for those visiting it for the first time, bewildering with its beauty and the richness of its cultural heritage. Want some tips on what to see in Reggio Calabria without missing out? We can give you four!
The Falcomatà promenade in Reggio Calabria is a true paradise to be discovered at any hour of the day or night, strolling among the buildings and small squares that alternate with monuments and archaeological excavations. The view from here is second to none: you can admire Sicily with its Strait of Messina and even catch a glimpse of the imposing Mount Etna in the distance.
The Riace Bronzes are the true icons of Reggio Calabria. The two perfectly preserved Greek statues dating back to the 5th century BC were found in the Ionian Sea, 230 metres off the coast of Riace Marina, in 1972. Today they are among the most significant sculptural masterpieces of Greek art in the world.
The National Archaeological Museum of Reggio Calabria is the new home of the Riace Bronzes, but it is also a precious treasure chest containing artefacts from prehistoric and protohistoric times, with a rich section dedicated to the splendour of Magna Graecia.
The Aragonese Castle is another of Reggio Calabria's symbols, a Byzantine-era fortress that has undergone modifications over the following centuries without losing its charm.
3 ideas on what to do in Reggio Calabria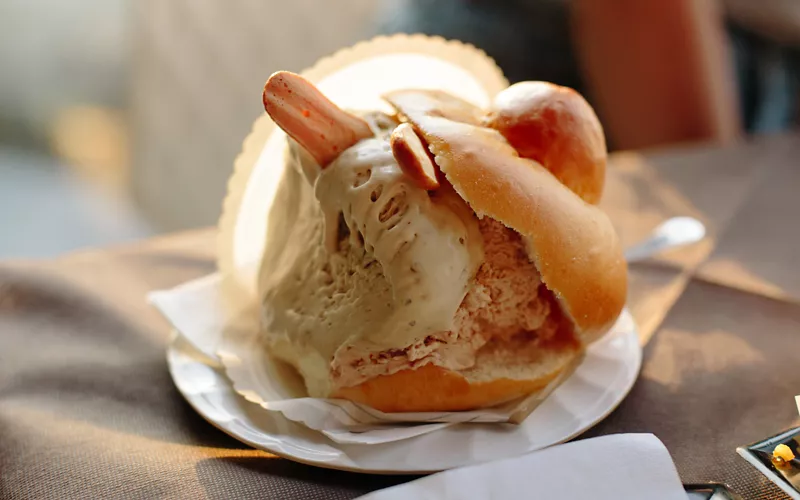 If you have already admired the Riace Bronzes and stood in awe in front of the Aragonese Castle, know that you have only just begun. What to do in Reggio Calabria to enjoy all that this spectacular city has to offer? Read here.
In the meanwhile, take it easy. Reggio Calabria is not a fast-paced city to live in: the many open-air bars crowded along the seafront provide the perfect opportunity to take a break and perhaps indulge in the ritual of an aperitif.

You will soon discover that street food is serious business in Reggio Calabria. Just grab an arancino even while walking, surrender to the smell of pizza by the slice that you can smell at every street corner. On the other hand, if you are more tempted by dessert, then you should know that Reggio Calabria's tradition of homemade ice cream has very few rivals!

Take time to visit the Parco della Mondialità, just outside Reggio Calabria: a place where local tradition meets the world's great cultures and religions. On the inside you can find a Greek theatre, an Arab house, an African tucul, a pyramid, a 7-armed candelabra and a pagoda. 

What to eat in Reggio Calabria: 6 specialities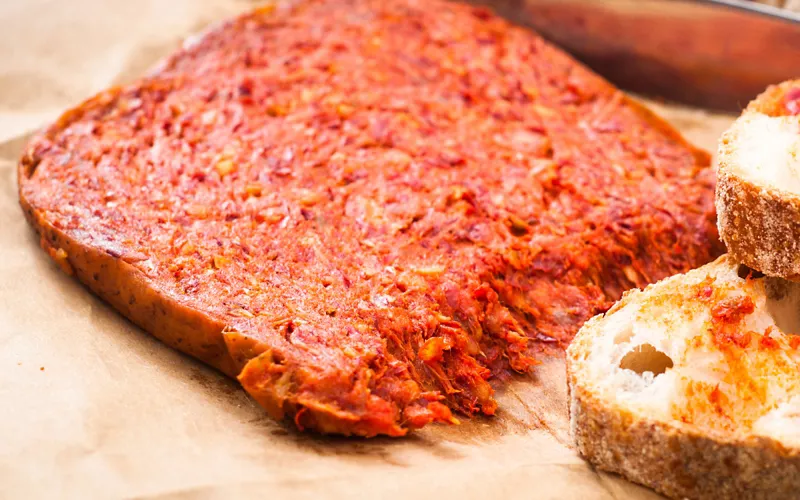 The food and wine tradition of Reggio Calabria is very varied and includes dishes from both land and sea, although the absolute star is His Majesty the Peperoncino!
Plan to start with 'nduja, a soft sausage with a very spicy taste that can be spread on a slice of bread or used as a condiment for other dishes.
Calabrian soppressata is another speciality you will find in every restaurant and trattoria, a tasty sausage to be tried together with Musulupa, a fresh Greek-inspired cheese.
From cernia with spicy tomato sauce to cosentina-style lamb chops, if you love meat and fish you will leave Reggio Calabria fully satisfied.
Is there any room left for a tasty treat? Try one of the traditional Christmas sweets: turdilli, small fried dumplings sprinkled with honey and decorated with coloured sprinkles.
3 unusual places in Reggio Calabria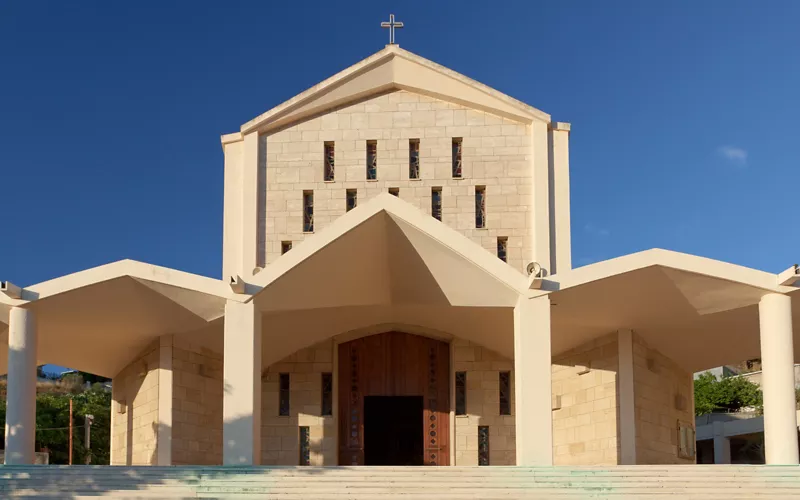 A place as fascinating and mysterious as Reggio Calabria and its province abounds with unusual places and forgotten places that tourist guides do not mention: here are 3 that are well worth the time to visit.
Santa Maria Madre della Consolazione all'Eremo is a sanctuary that stands on the city's highest mountain and has been a pilgrimage destination for centuries, Dating back to the mid-1500s, the sanctuary is one of the major temples of Christianity in Calabria and also serves as a unique viewpoint from which to admire the whole of Reggio Calabria.

Pentedattilo is a ghost town that can be reached in half an hour from Reggio Calabria that will also surprise you with its location: it clings to a gigantic cliff in the shape of five fingers reaching towards the sky.

Finally, Gambarie, an unexpected mountain resort nestled in the heart of the Aspromonte National Park where you will find skiing facilities, a chairlift and many accommodation facilities.