Calabria
Landscapes of Calabria
Powered by:

Impervious and spectacular: these are Calabria's mountains, all worth discovering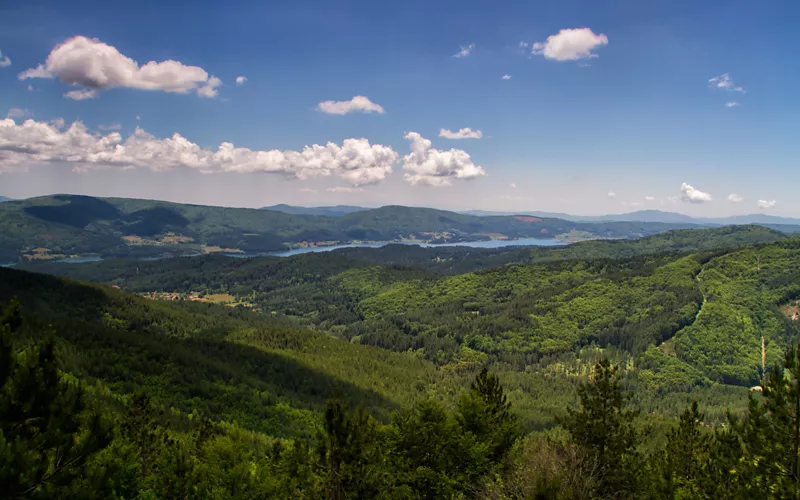 The mountains play an aesthetically and culturally decisive, perhaps even disarming, role in the design of the Calabrian landscape. Particular, evocative, impervious and breathtaking mountains: intense and impenetrable forests, rushing waterfalls and torrents, breathtaking canyons, imposing rocks, wild valleys. Practically a distant world, where alpine sights, ski resorts and refuges coexist with the view of the sea, lakes and forests with a Nordic flavour live side by side with villages and hamlets with an ancient charm, where one finds centuries-old customs and traditions, still so present in everyday life. That the environment is of great value and has preserved its primordial character is demonstrated by the presence of three National Parks, that of Pollino, Aspromonte and Sila, where it is possible to experience an unspoilt and genuine nature, guardian also of a millenary history, including paleontological sites, such as the Grotta del Romito and the Valle del Mercure, and archaeological areas from Greek colonisation. 
Pollino and Piana di Sibari: where nature's tenacity lies in the land of Greek myths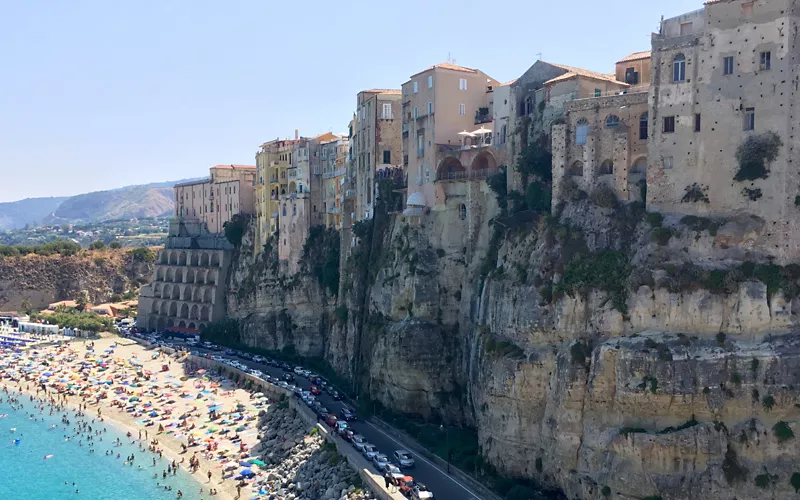 The Pollino is a mountainous region with powerful, entangled features, perfectly encapsulated in the natural rarity that has become the epitome of the national park bearing its same name: the loricate pine. Like the ground in which it lives, it takes on remarkable shapes of harsh majesty, twisted and strong, an expression of energy and untamed resistance. The Pollino with its peaks, its centuries-old beech forests, a World Heritage Site, its adventure-filled watercourses - ideal for rafting - is just like this weird plant that has taken on the symbol of it. If you go up to it discreetly, perhaps along one of the numerous trekking trails, you will be able to grasp its distinctive beauty, to see the intact signs of the passage of time and appreciate just how tenacious the nature and people of this area are. Acting as a border between the Pollino and Sila, in accordance with the contrasts of the Calabrian landscape, is the most extensive plain in the region, the Piana di Sibari, named after one of the most famous cities of Magna Graecia, a fertile land of fruits (think of the excellent citrus fruits) and of myths of civilisation. 
Calabrian visions and contrasts: where God had fun mixing different worlds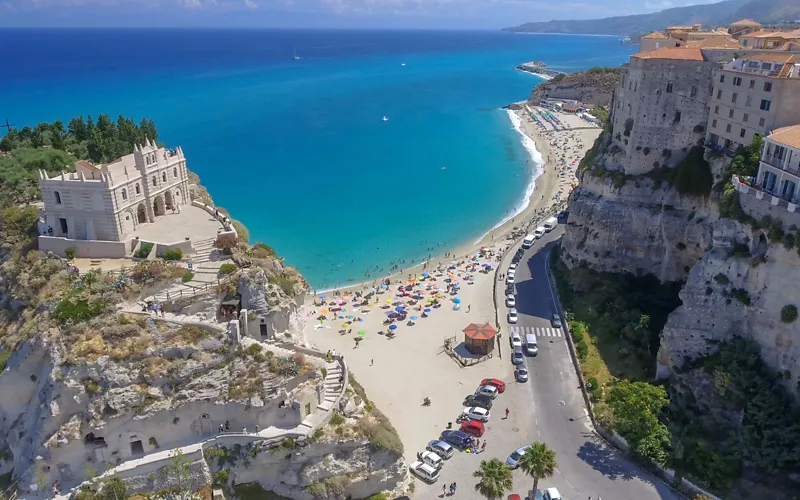 Various authors, in outlining the characteristics of Calabria's landscape, bring up God, the god of variety, of the unique marks given to each land, of the light or ultimate whims of creation. There are indeed so many and diverse aspects of this region's landscape that it is difficult to trace an exhaustive inventory of them or to even attempt to synthesise them. Rather than places, then, we entrust ourselves to feelings, to emotions aroused by views that range from the unexpected sweetness to the absolute harshness of some patches of land, from admiration for natural expressions to astonishment at those of man with his easy or courageous settlements, from the consolation of pure beauty to the pernicious fascination of vast wild areas, almost impervious to the legs and heart.