Valle D'Aosta
Cycling and e-biking routes: in the Aosta Valley you'll be spoilt for choice
There is more than just winter skiing on some of Italy's most beautiful peaks; there are also sports that you can enjoy all year round.
A loop from La Thuile for 75 km of beauty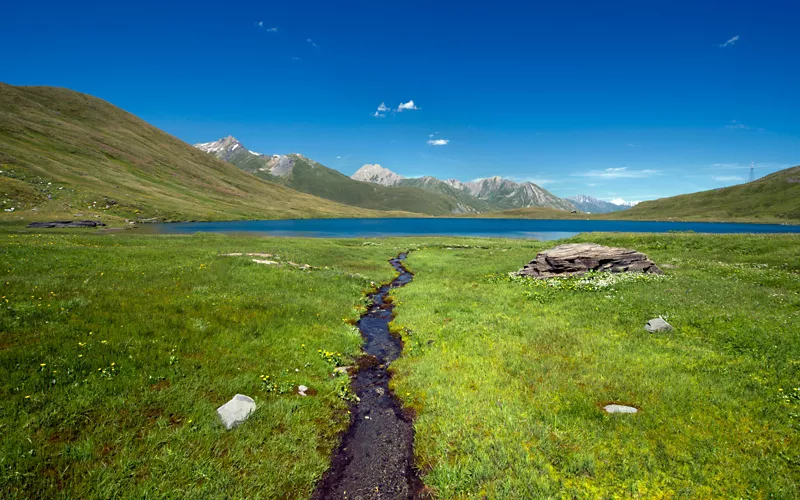 Start from La Thuile if you feel fit and ready to tackle 75 km of beauty. You will pass through Colle Piccolo San Bernardo and La Rosière, a mixed route that also includes unsurfaced sections and some technical stretches.

Start from Quart for one of the most beautiful cycling itineraries in the Aosta Valley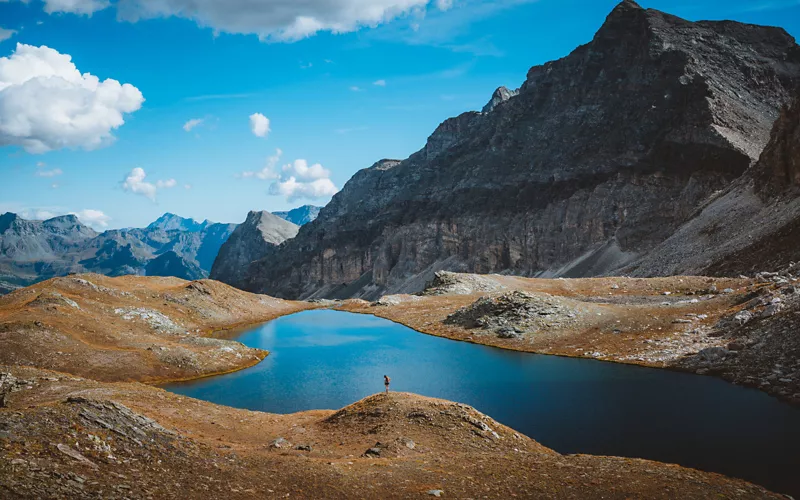 Shorter, but no less demanding, is the loop route that starts from Quart. 37 km of mostly asphalted roads suitable for all levels of ability, requiring about three hours of cycling. It will be worth it: Quart is made up of many small villages scattered throughout the green countryside.
Easy and suitable for everyone, the bike route in the protected area of Les Iles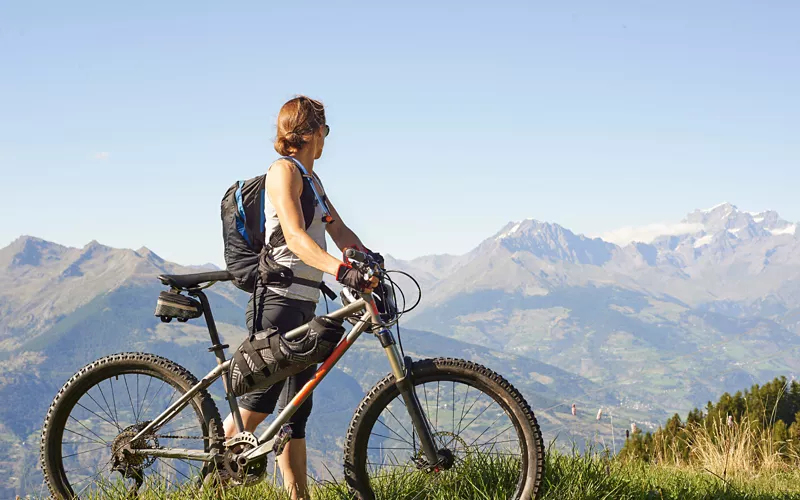 An easier and more accessible route that is accessible to everyone is the trail through the Les Iles protected area, starting from Aosta. This too is a circular route, on mostly asphalted surfaces. It is 25 km long and takes an hour and a half, during which you cross a wetland area, a refuge for migratory birds.


The Val d'Ayas is suitable for everyone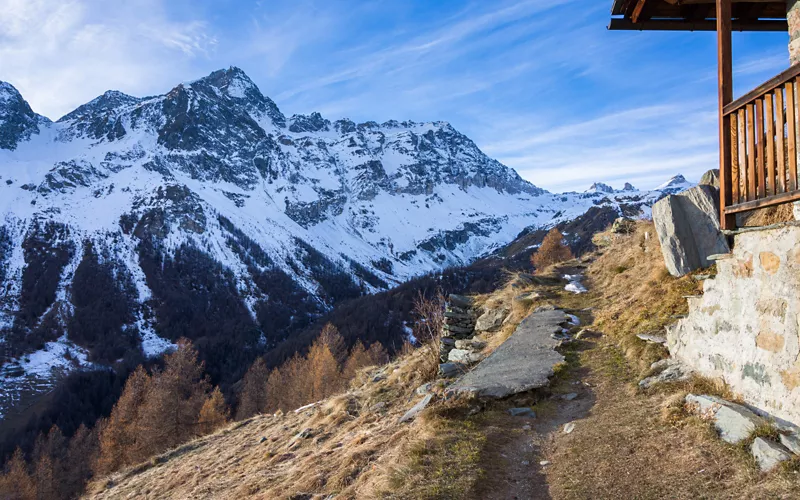 For a ride in the saddle amidst castles and forests, the best route is through the Val d'Ayas. Starting from Torrettaz along an 11-km trail, you will reach Ru d'Arlaz, crossing forests, pastures and villages that are frozen in time, as views open up over the valley. This is a wide, beaten and almost entirely flat bike route, also suitable for families.

From Aosta to Saint Vincent, enjoying castles and picnics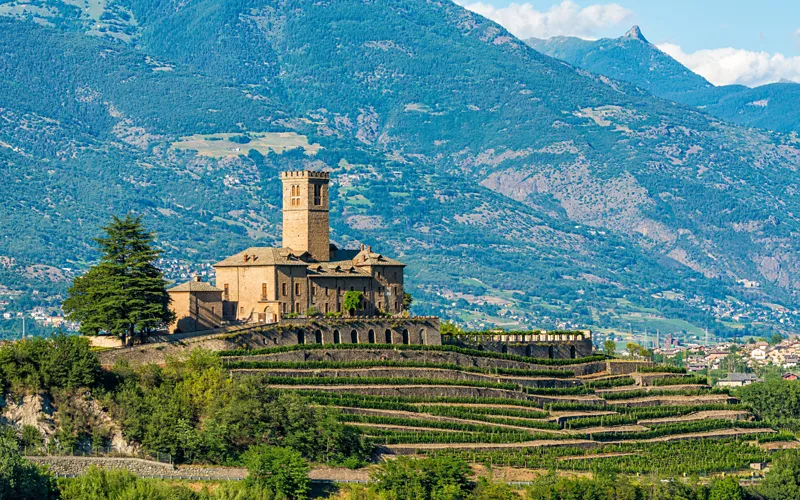 The route is almost entirely on bicycle path and roads with very little traffic. Start from the town to reach Saint Vincent by proceeding along the valley floor. For a break, stop at the Castle of Fénis.
Pila, pedalling along high altitude trails
Pila offers so many trails that there is something for everyone. The routes range from 2700 metres above sea level to 600 metres (where Aosta is located), all surrounded by magnificent scenery. One of the most beautiful trails is known as Desarpa Bike. It winds through alpine pastures and meadows and reaches a vantage point at 2700 metres, where the Couis chairlift comes in. Stop for lunch in a mountain hut before returning back down, enjoying the view of the nearby Cogne valley.

On two wheels in Val Ferret, in search of a photo of Mont Blanc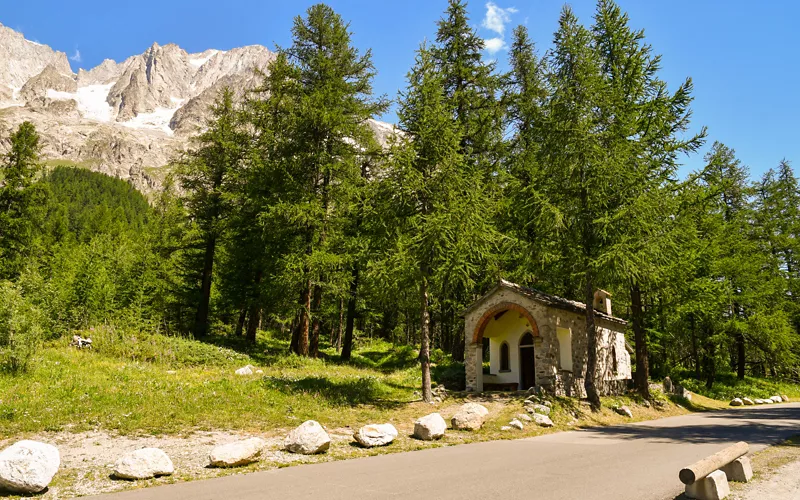 The most beautiful route, which is suitable for everyone due to its gentle gradients, runs along the Ferret Dora. It starts from Planpincieux, passes through Lavachey and then heads towards Arnouva along the valley floor. The final destination is the Elena mountain hut, a real must in Val Ferret. The route is partly asphalted and partly off-road: from several points you can take photos of the Mont Blanc mountain range.
The Aosta Valley by bicycle is more than a mere destination, it is an enchanting place set to charm you.