Discover the charm of Verona, the city of love with a history spanning more than 2000 years
Verona is not only the city of Romeo and Juliet, but also the "Gateway to Italy", because it showcases and foreshadows all of Italy's beauty and cultural wealth to visitors arriving from the north. The Venetian city is enthralling thanks to an atmosphere that is rich in history and priceless beauty.
City
The 2000-year-old city of love
It is one of the oldest and most beautiful cities in Italy: Verona is the largest city in the Veneto region after Venice. Located next to Lake Garda, delicately nestled at the foot of the Venetian Pre-Alps and on the banks of the Adige River, it is well-loved for its breathtaking panorama and a wealth of culture that is hard not to love.
Learn more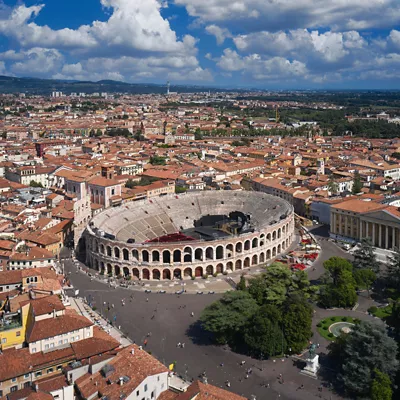 Useful info
All you need to know