Tuscany
Cala Violina, the "sound beach" in the heart of the Maremma
Among the most beautiful beaches in the Maremma, the most famous is undoubtedly Cala Violina: perfectly equidistant between Follonica and Punta Ala.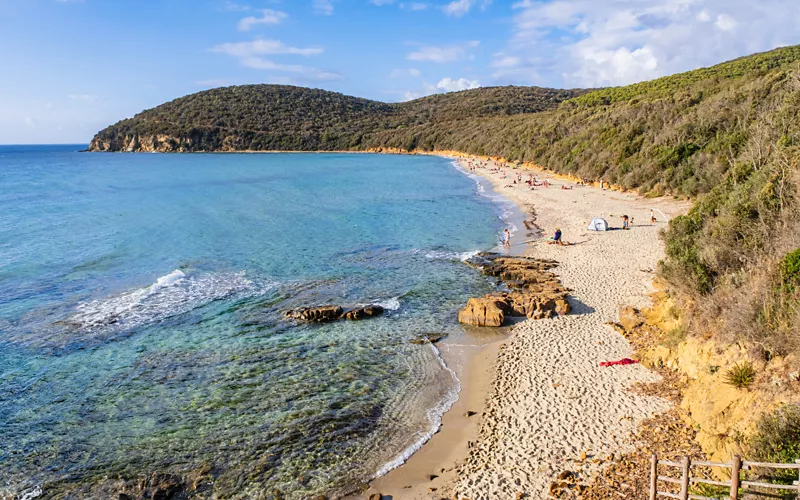 Cala Violina ("Violin Cove") owes its poetic name to the sound produced by the quartz crystals that make up the grains of its sand. When these crystals are trodden on and the waves flow over them, they create a unique melody with a particular frequency – between 500 and 2,500 hertz – recalling thenotes of a violin. As well as the particular consistency of quartz, the unique quality of vibration also seems to be due to the shape and size of the individual pieces. In addition to the relative silence of the surrounding area, this phenomenon can also occur thanks to the dry climate – even a small degree of humidity prevents the sound from being produced. It is therefore almost impossible for Cala Violina to perform a romantic night serenade for visitors.

An ancient and very rare phenomenon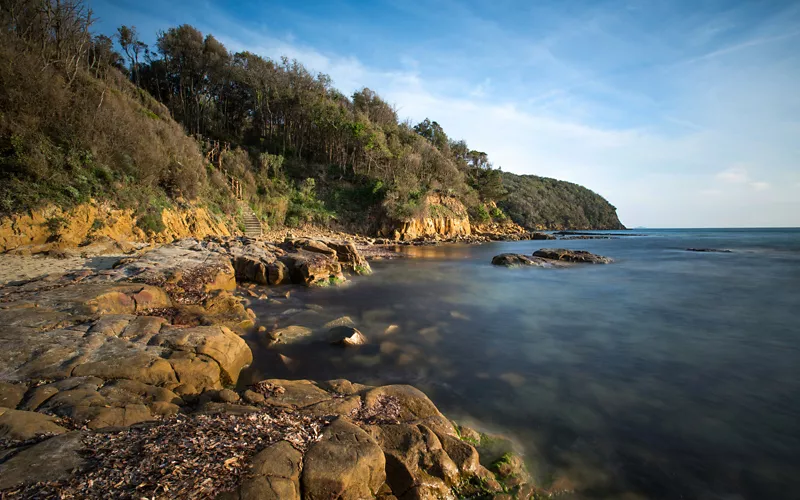 This acoustic phenomenon has been known about since antiquity and has given rise to many legends: even Marco Polo mentions it when recalling how he heard a similar melody in the Singing Sand Dunes in Dunhuang, China. The best-known examples of this rare occurrence include Fort-Dauphin in Madagascar, the Isle of Eigg in the Scottish Inner Hebrides, Souris on Prince Edward Island in Canada and Singing Beach in Massachusetts.

A quiet and intimate experience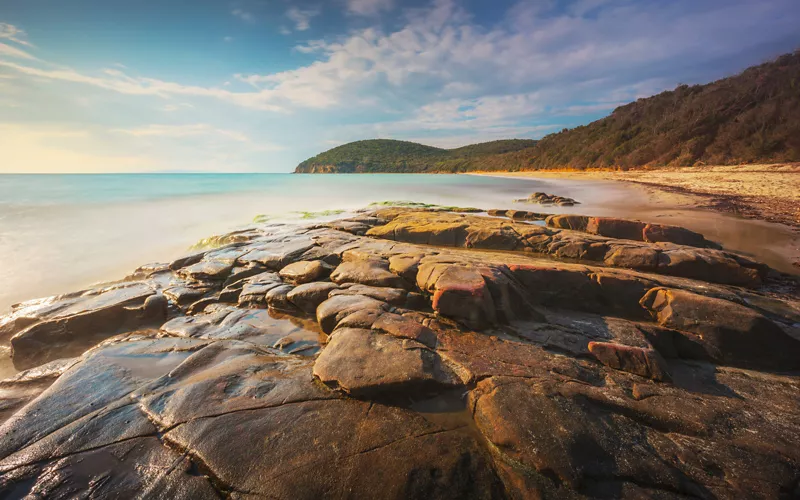 Cala Violina is a small oasis with a rather intimate atmosphere, uncluttered by busy beach resorts. Only in the summer, a small refreshment stand sells cold drinks and sandwiches. You can also enjoy a packed lunch in the shade of the dense pine forest behind the beach, where there are wooden picnic tables and benches.

Because of its limited capacity, to protect the heritage of the nature reserve and ensure safety, access is only permitted during the summer months for visitors who pre-book at calaviolinascarlino.it/en/
On foot, by bike or by sea, like Garibaldi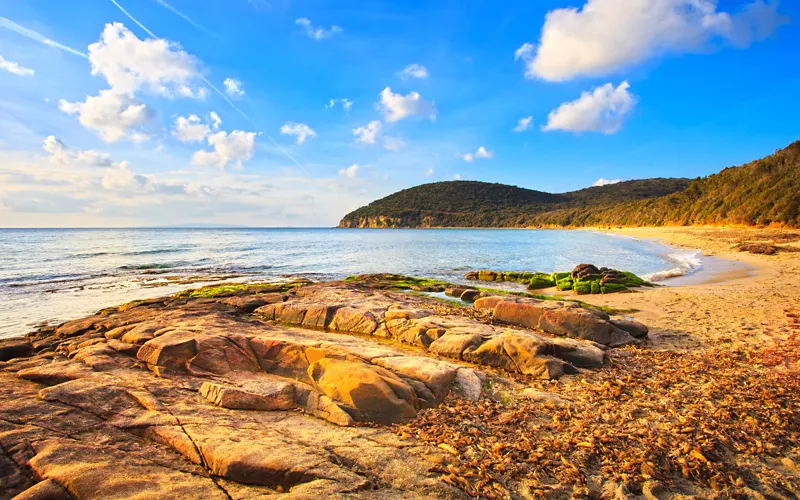 You can reach Cala Violina on foot or by bicycle from Puntone di Scarlino, immediately after Portiglioni, along path no. 1: it is the most strenuous route, but it is worth it! This four-kilometre path, which takes about an hour, crosses the scrubland and offers unique panoramic views of the gulf. After a little over two kilometres, you reach Cala Francese and Cala Martina, an excellent alternative if you haven't booked Cala Violina. Here, next to the path, you can find a monument commemorating Giuseppe Garibaldi, who, having evaded the papal guards, stopped near Scarlino in 1849 before resuming his escape, departing from Cala Martina.

The most direct and quickest route is to head to the Pian d'Alma car park by car or motorbike, along provincial road 158 delle Collacchie for ten kilometres and then along a dirt road that continues for about one kilometre to the car park. From there, you have to walk almost two kilometres through the pine forest (about half an hour) to the beach. Comfortable shoes are recommended for both alternatives. The other way to reach this jewel of the Tuscan coastline is by sea: plenty of boat excursions to Scarlino's many coves depart from the port of Scarlino, which hosts international sailing competitions, and from the Fiumara river, right next to the harbour.
Ready for new adventures?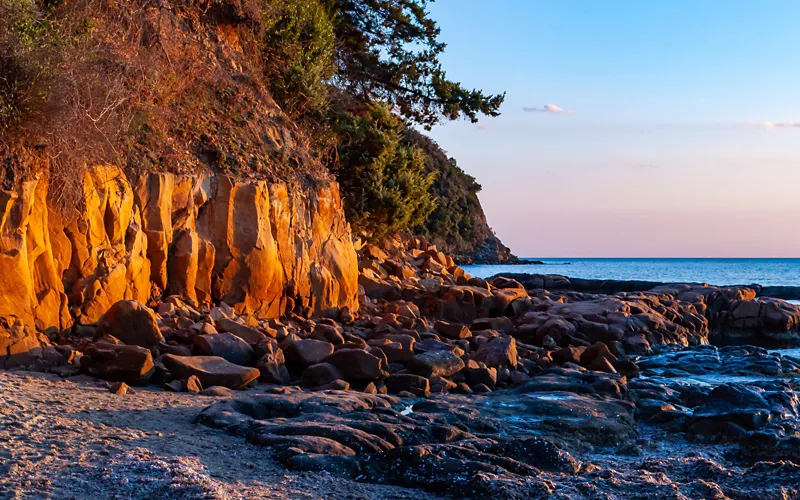 With 9,000 hectares of lush Mediterranean scrubland and some of the most beautiful beaches in Tuscany, the Bandite di Scarlino Nature Reserve is an extraordinary wildlife oasis, as well as being home to the renowned Etruscan necropolis archaeological site of Poggio Tondo and criss-crossed by a dense network of trails for mountain biking, walking and horseback riding, for which no reservations are required.