Trentino
Paragliding in Trentino, adrenaline and thrills on the roof of Italy
"Vertigo is not fear of falling, but the desire to fly".
Paragliding in the Brenta Dolomites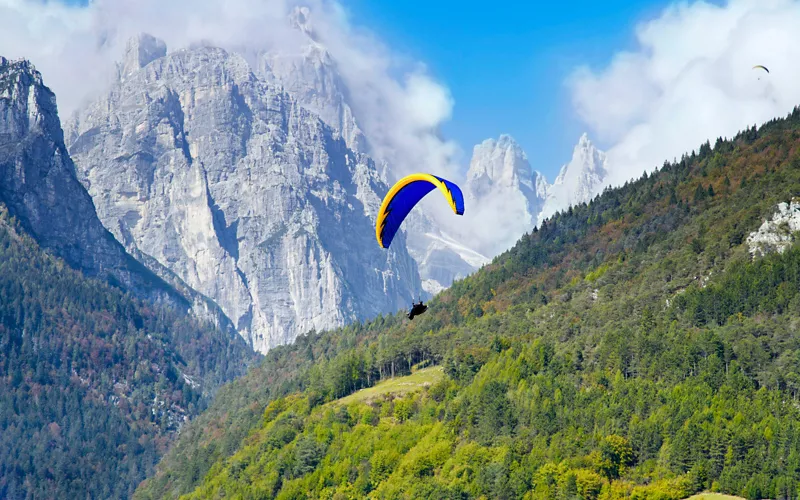 In the Molveno area, you can choose three take-off points to fly over the waters of Lake Molveno, the majestic ridges of the Brenta Dolomites and the scenery of the Paganella Plateau.
The flight in this natural paradise is suitable for all ages, from 8 years upwards, and lasts about 15 minutes.
The take-off from the Panarotta summit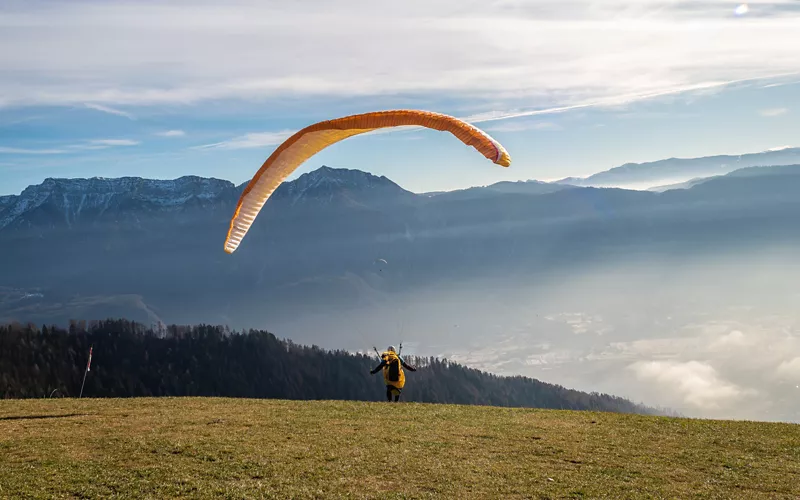 Thanks to the club Volo Libero Trentino it is possible to glide during the summer from Cima Panarotta to enjoy fantastic scenery over the Brenta Dolomites and Valsugana with the beautiful lakes of Caldonazzo and Levico to the south.
Alternatively, you can take off from Vetriolo Terme, at an altitude of approximately 1,500 metres. The landing area is the same: the meadows at Barco di Levico.
The slopes of Col Rodella and Belvedere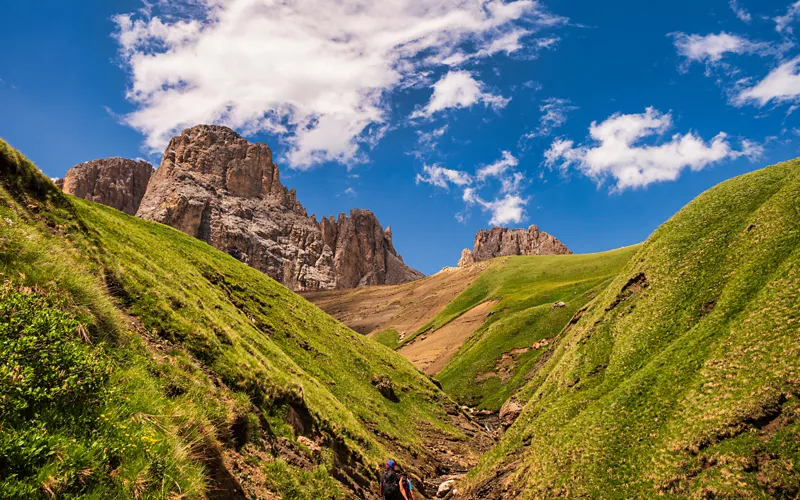 The peaks of Col Rodella and Belvedere are also perfect launching sites for your paragliding flights in Trentino. Beneath your feet you will find a mix of colours that will leave you breathless: the grey of the majestic peaks of the Dolomites group, the green of the Val di Fassa and Val di Fiemme, the blue of the sky and the pink of the sunset.
Flying over the village of Bondone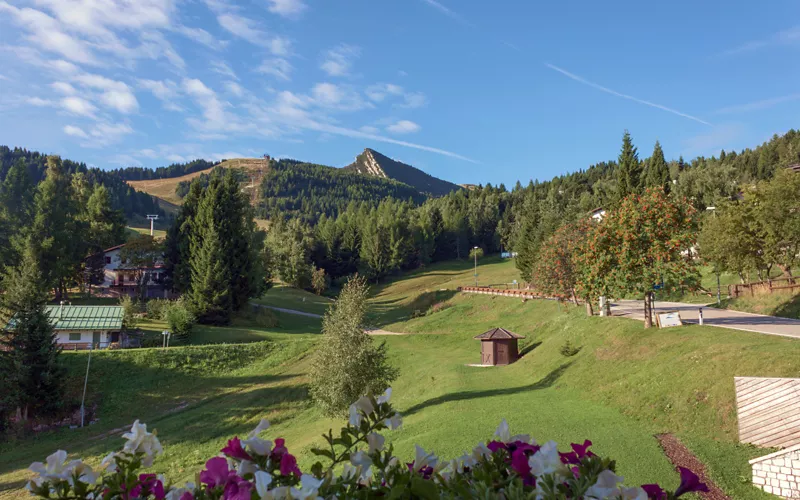 Bondone is one of the most beautiful villages in Italy and by taking off from Malga Alpo or Casai, you will have the unique opportunity to admire it from above and enjoy a privileged viewpoint over the entire Valle del Chiese and the beautiful Lake Idro, on whose shores the tandem flight can end, also suitable for children aged 9 years and over.