Piedmont
Piedmont, an extraordinary produce workshop, all to be tasted. And to drink
Sit down at the table and toast to a blissful land of mountains, plains and hills that is a World Heritage Site.
In the Monferrato, among the hills of Asti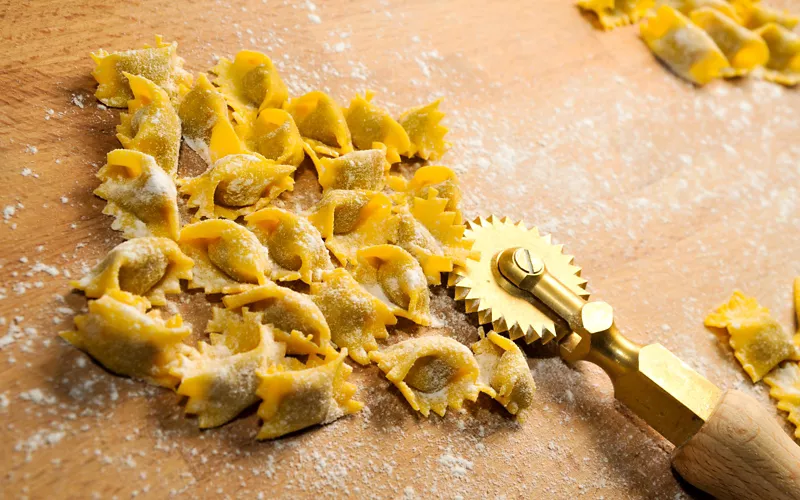 We bring you along a route of important wines, such as Moscato, Grignolino, Barbera, Malvasia, Freisa and other delicious specialities.

Accompanying you are the Grissia monferrina, a hard bread, once eaten spiced with garlic, and the mostarda d'uva (grape mustard) that accompanies meat dishes, prepared with cooked grape must (from Barbera, Dolcetto, Nebbiolo and Moscato) mixed with seasonal fruit.
In Cocconato, known as the Riviera del Monferrato because of its microclimate, enjoy Robiola cheese with a glass of Barbera. In 12 kilometres you are in Albugnano, in the lower Monferrato, which has an excellent wine to match its name, paired with bagna cauda, which is prepared here with wild chilli pepper instead of garlic.
Stop at Castelnuovo Don Bosco to taste Malvasia, a famous dessert wine that enhances the flavour of Finocchini, local biscuits that take their name from the fennel seeds in the dough. Now move south and in 7 kilometres you are in Capriglio, land of the Peperone (pepper), suitable for pickling in vinegar and under raspa (marc).
You then arrive in Asti, the provincial capital, birthplace of great wines such as Moscato d'Asti and Asti, best enjoyed with some typical desserts such as Torta del Palio, covered with melted dark chocolate. In the nearby countryside you will find quality products such as Astigiane Onions and the prized Peperone Quadrato d'Asti (squared pepper from Asti).
End your tour in Castagnole Monferrato, home of Ruchè, a noble wine to pair with medium-aged cheeses such as Robiola d'Alba.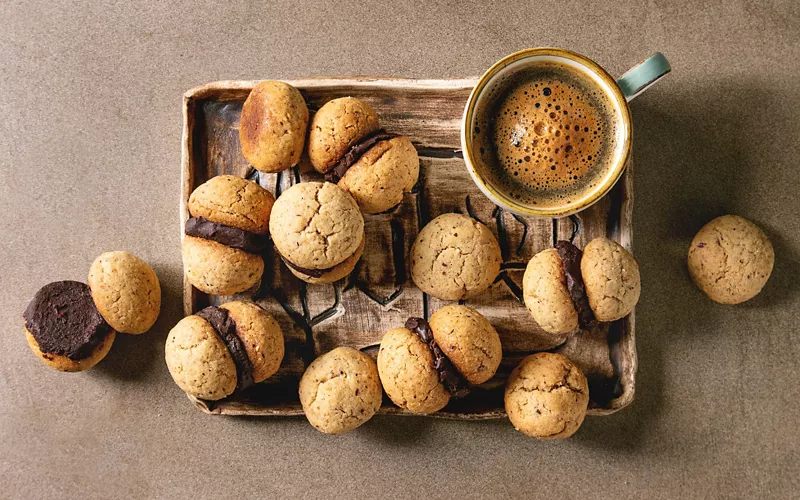 Agnolotti del plin

Seize the aroma of popular Piedmontese cuisine with this pasta that has its origins in the farming tradition where it was customary to use leftovers, in particular meat and roast meats, for the filling. Agnolotto del plin, typical of the Langhe, is smaller than in Turin and also contains vegetables. Plin means 'pizzicotto', the technique used by housewives to fold up the flaps of dough. They are excellent served with meat sauce, but there are also plain versions, served with butter and sage.
Braised beef with Gattinara
A typical dish derived from "brasi" (braised meat in dialect), slow-cooked over a long period of time with spices, vegetables and red wine. Its special feature is the addition of aged Gattinara wine.