Piedmont
Piedmont: a land of extraordinary red, white and sparkling wines, grappas and liqueurs
You can't say you have fully explored Piedmont without visiting its wineries and vineyards, to discover the region's world-famous wines of the highest quality.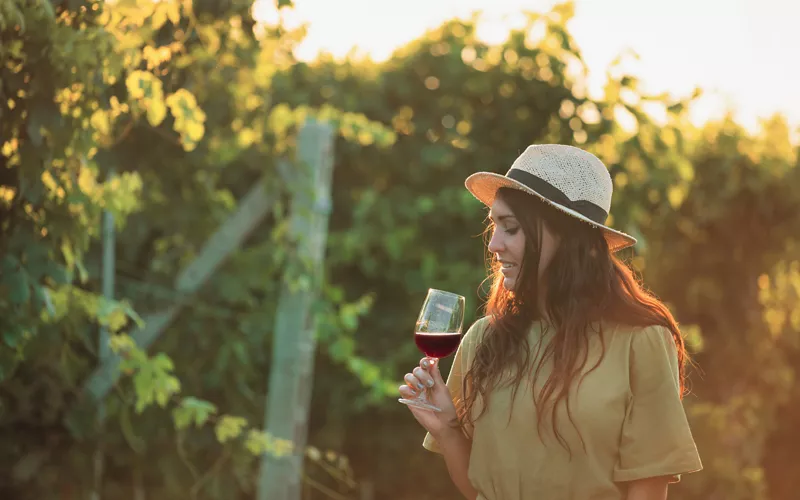 Piedmont has a great variety of red wines to try. Nebbiolo and Barbera, Ruché, Dolcetto and Grignolino are known around the world for their high quality and for having a history deeply rooted in the territory of Cuneo and Asti. Gattinara DOCG, Ghemme DOCG, Boca DOC, Bramaterra DOC and many others are also fantastic red wines that come from the vineyards of Vercelli, Novara and Verbano Cusio Ossola.
Among the Langhe, Roero and Monferrato, you can find Barbaresco, Barolo, Nizza, Roero and Pelaverga di Verduno, while Biella and Turin offer Carema and Canavese Rosso. In Turin specifically, you can taste Barbera, Freisa, Dolcetto and Bonarda, while if we move to Val di Susa, the land of ValSusa DOC, we find even more unique tastes and aromas.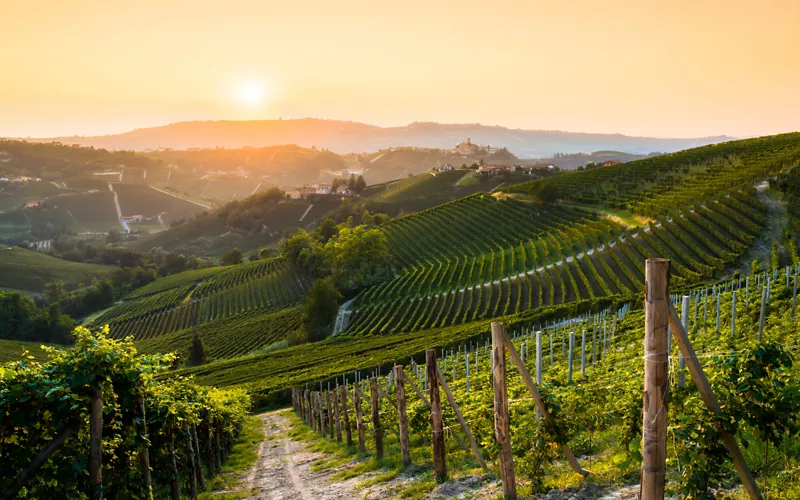 Of course, Piedmont offers more than just red wines! It produces a whole host of white wines too, including Erbaluce di Caluso DOCG, which you can try while on a local food and wine tour in Turin, Vercelli or Biella. The latter two territories also produce Coste della Sesia DOC.
Roero Arneis DOCG and Langhe Bianco DOC come directly from the wine-growing landscapes of Langhe-Roero and Monferrato, which are UNESCO World Heritage Sites.
In the province of Tortona, meanwhile, we can find the famous Gavi DOCG, fruit of the Cortese and Timorasso grape varieties.
Land of the sparkling and dessert wines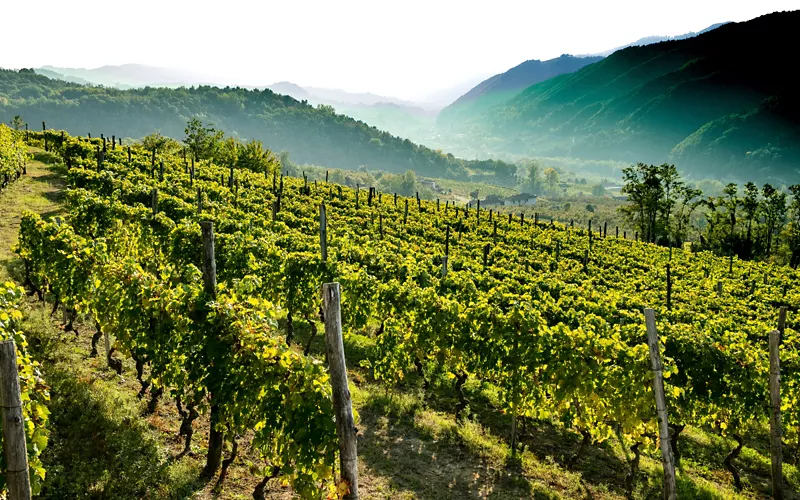 Sparkling and dessert wines from Piedmont are a delicious way to end any meal.
During festivals, feasts and celebrations in Piedmont, you are sure to find the tables brimming with traditional wines artfully produced in Asti, including Asti Spumante DOCG, Moscato d'Asti DOCG and Asti Secco DOCG, which are made in the provinces of Asti, Cuneo and Alessandria. This area is rich in unique landscapes and beautiful panoramas, marked by the famous terraced vineyards.
When choosing a sparkling and dessert wine, it is also well worth trying Malvasia di Casorzo d'Asti DOC, Strevi DOC, Loazzolo DOC, Acqui DOCG Rosè and Brachetto d'Acqui DOCG.
Other delightful options include Moscato Passito DOC and Freisa di Chieri DOC.
Grappas and liqueurs from Piedmont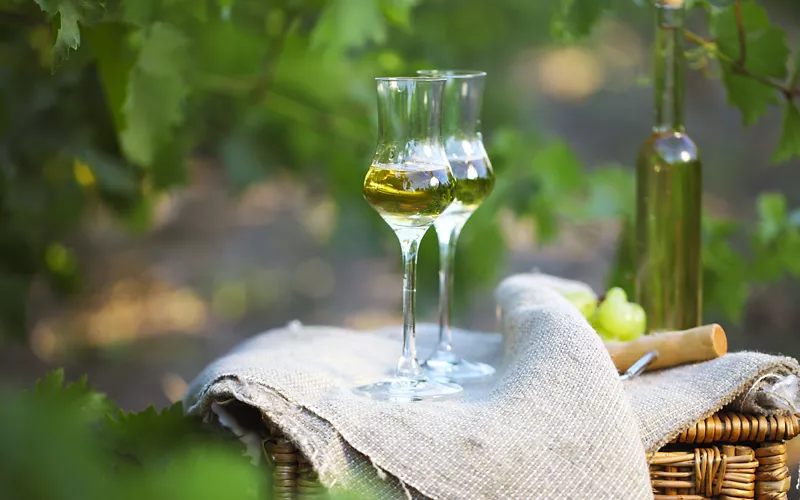 The distillates born among the Piedmont hills have unique notes and traits, the result of different manufacturing processes, some of which are ancient and traditional.
Among the best known, we have Grappa di Moscato and Grappa di Barolo, followed by Genepy del Moncenisio PAT liqueurs, Gentian liqueur PAT, Garus Susino PAT and Arquebuse PAT. Not forgetting Rosolio and Nocciolino, the latter produced in Chivasso.
The prized Barolo chinato is an aromatised wine that will easily win over even the most discerning of palates. It is sure to be a very popular souvenir!