Piedmont
In the Turin Alps: Via Lattea and Bardonecchia
The ski resorts of Via Lattea and Bardonecchia sit amidst the expanses of snow and peaks glistening in the sun of the Turin Alps, where you can enjoy cross-country skiing, downhill skiing, snowboarding, freestyle.
Via Lattea, a constellation of trails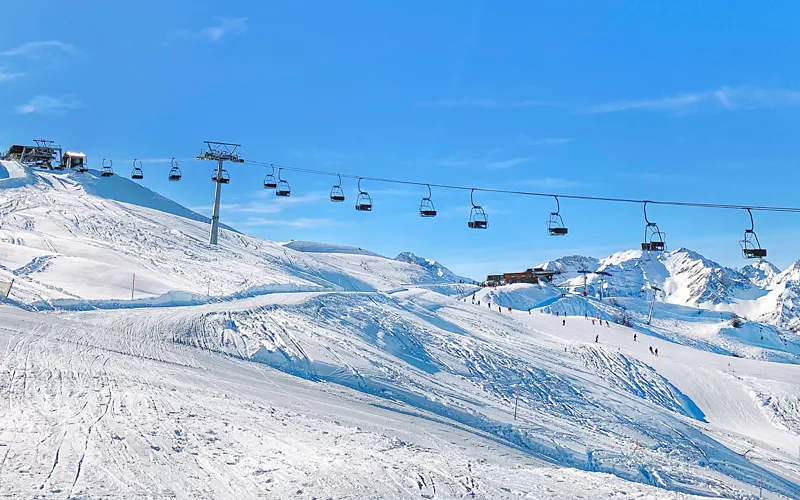 The Via Lattea ski area (which means Milky Way in Italian) is a veritable constellation of slopes with a total 400 km of runs ranging from 1,350 metres to 2,800 metres. It includes five towns located between Alta Val di Susa and Val Chisone: Sestriere, Sauze d'Oulx, Sansicario, Cesana and Claviere.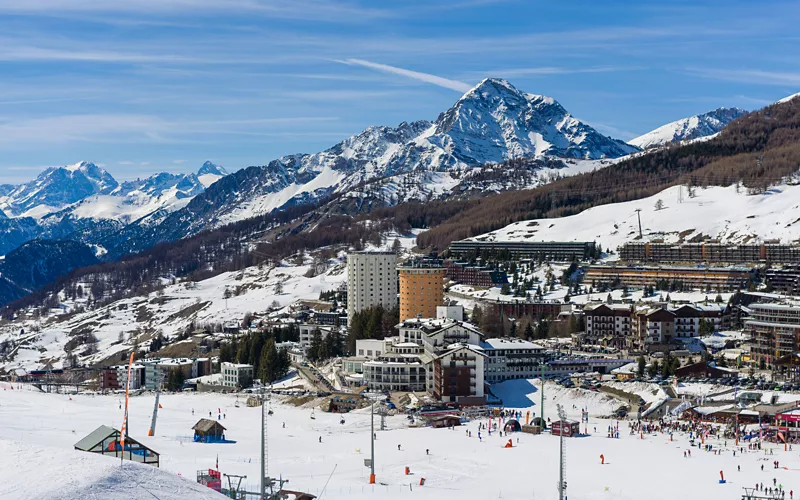 The brightest star in Via Lattea is Sestriere, at 2,035 metres in altitude between the Banchetta and Fraiteve mountains. Its slopes are often chosen as the venue for World Cup competitions, and were also home to the 2006 Winter Olympics in Turin. But once you take off your skis in the evenings, get ready for extreme trendy sophistication.
In addition to its downhill slopes, Sestriere also offers an 8 km cross-country skiing ring, an ice skating rink and other winter sports such as dog sledding, heliskiing and off-piste skiing.
You can also ski at night here on an illuminated slope or go on an evening snowmobile ride to a high-altitude restaurant.
The forests of Sauze d'Oulx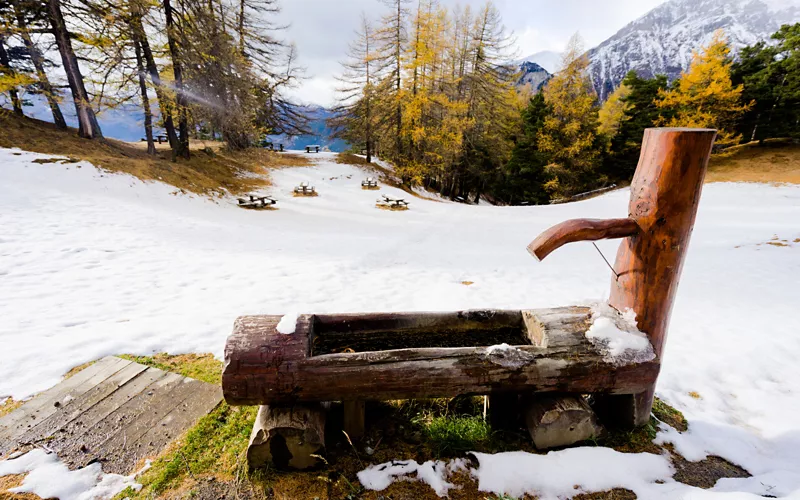 The natural scenery offered by Sauze d'Oulx ranges from the Col Basset ridge at 2,500 m to the long descents through larch and fir forests that take you back to 1,550 m, where the village is located with its lively nightlife. The Gran Pista descends from Mount Fraiteve to Jovenceaux and is 9 km long and couldn't be more fun!
There are many alternatives to cross-country skiing: downhill skiing, snowshoeing, off-piste skiing, ice climbing and ice skating. As well as an equestrian club and wellness centres to relax after your snow-filled exertions.
The daring descents of Sansicario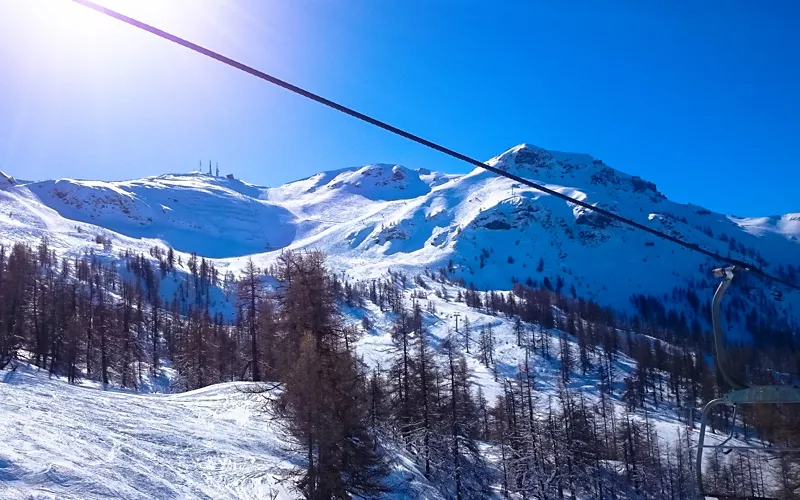 The small village of Sansicario is located 1,700 metres above sea level amidst forests and sunny slopes. Are you an experienced skier? Then make your way up to 2,700 m and launch yourself down the most technically difficult slope of all, the Fraiteve Olympique created for the Downhill event at the 2006 Olympics.
If you prefer alpine skiing, get ready to be enchanted by the forests you pass through. Or try your hand at off-piste freeriding. For those who enjoy less strenuous sports, try a snowshoe hike through the snowy forests.
The panoramas of Claviere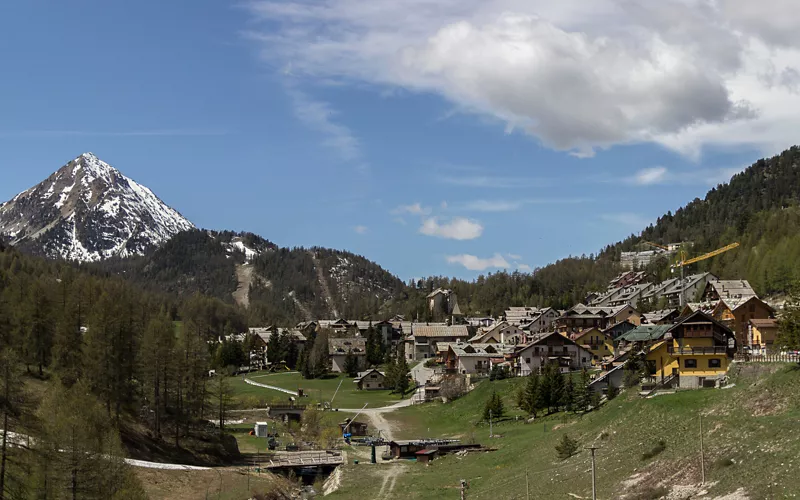 Claviere is located 1,750 metres above sea level in a magnificent valley in both winter and summer. Don't miss the ascent to Col Saurel, opening up to a splendid panorama. There are three 15 km loops for cross-country skiers. The French resort of Montgenèvre is just a stone's throw away and the slopes are connected.
Those who love downhill skiing or snowshoeing should try two routes, the traverse to Bardonecchia and the ascent to Mount Charberton. The area also includes the Tibetan bridge over the canyon between Rio Gimont and Piccola Dora. It is suspended 30 metres above ground and is 468 metres long: thrilling, to say the least.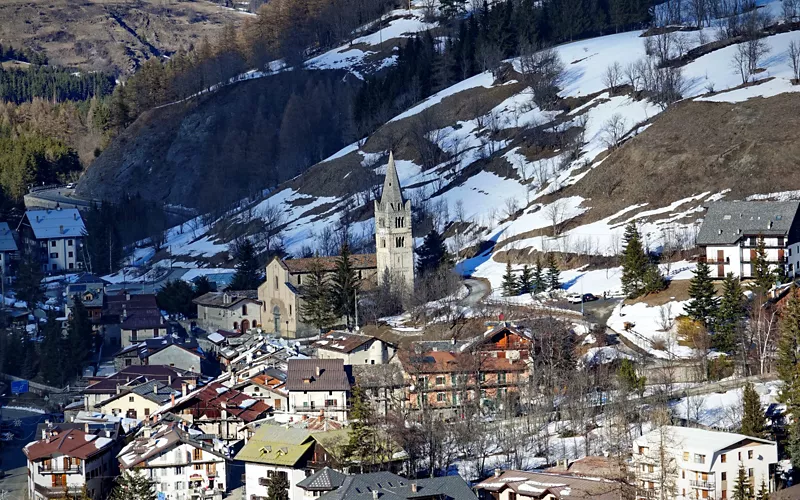 Located on the pass crossed by an ancient route between Italy and France, Cesana has all the atmosphere of a mountain village of yesteryear. Even Hannibal used it in Roman times. You can choose to ski on the slopes of Monti della Luna and reach Claviere or go up to Sansicario by cable car on the opposite side, which only takes eight minutes. And if downhill skiing isn't your thing, try the Olympic bobsleigh run at Pariol.
Family holiday in Pragelato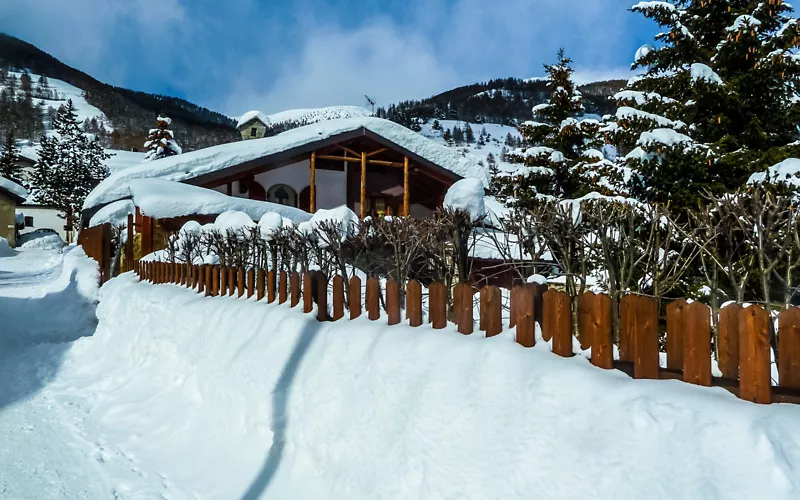 Pragelato sits at the foot of the Albergian Mountain in Chisone Valley. The town is spread out over a sunny area and has a cable car that will take you to Monte Banchetta and its slopes. Are you travelling with children? Then this is the right place. The Sciovia Baby area has beginning ski classes for the youngest children. If you instead prefer off-piste skiing, you're spoilt for choice here with no less than seven different routes, including through Val Troncea Nature Park.
Bardonecchia, ski runs from the early 20th century to today
Towering peaks taller than 3,000 metres rise around Bardonecchia, but the village sits comfortably in a sunny valley. It became a popular ski resort in the early 1900s due to its location, and it still is. The snowboard competitions of the 2006 Winter Olympics were held here.
Have fun on the Olympic Slope, or throw yourself down one of the longest slopes that takes you from 2,800 metres to 1,300 metres, passing from the view of the surrounding peaks down to the dense forest. Alternatively, there are no less than 12 trails for snowshoeing.
There are two ski areas to choose from, with a total 100 km of slopes: Colomion-Les Arnauds-Melezet, which reaches 2,400 metres at Vallon Cros, and Jafferau, whose highest point reaches 2,700 metres at Testa del Ban. In addition to the slopes, there is a snow park, an Olympic Half Pipe, 17 km of cross-country skiing tracks, an ice skating rink and a boardercross. There's something for everyone.
If you come here in warmer weather, you'll be surprised to learn that you'll have as much fun, if not more, than in winter.
The mountains become the perfect backdrop for hikes, the valley bottoms are popular places for alpine pastures and farms, and the villages are well-kept postcards for strolling and shopping. And you'll eat well, very well indeed.