Piedmont
Piedmont: soaring above Lake Maggiore
If you think Lake Maggiore only offers a peaceful and relaxing holiday, think again! Gliding down a steel cable, suspended 350 metres above the ground, is sure to get your adrenaline pumping.
Pian d'Arla-Alpe Segletta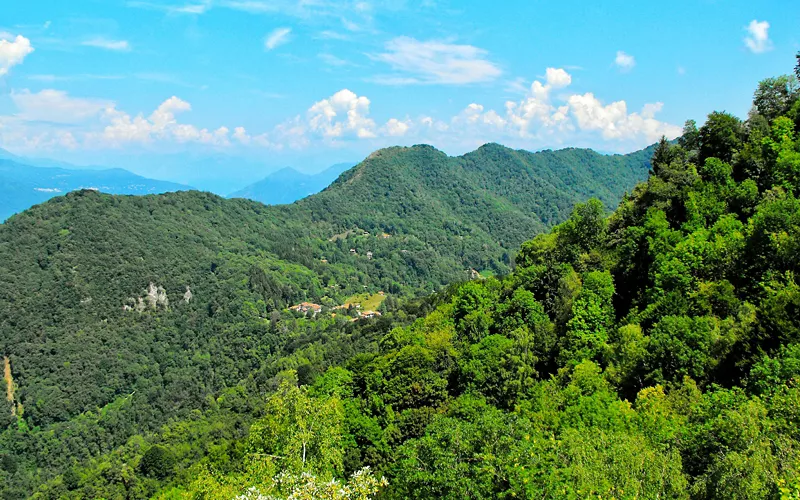 You will fly straight over Verbania, starting at Pian d'Arla and finishing at Alpe Segletta. At barely a minute and a half, you may think this zip line is tame, but how about we tell you that your average speed will exceed 120 kilometres per hour?
Securely attached to a sturdy steel cable, protected by a harness, a helmet and windproof goggles, you will fly like a bird across 1,850 metres.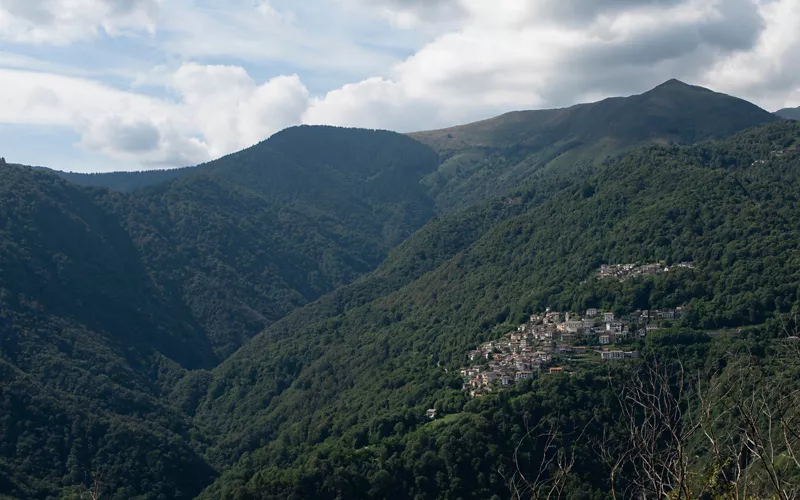 The departure station for the Lake Maggiore Zip Line is in Pian d'Arla. 
Here you will find a structure made out of stone and wood, reminiscent of the typical mountain barns of the Intrasca Valley, where the steep slope once forced people to cling on for dear life as they worked.
The facility is accessible to wheelchair users.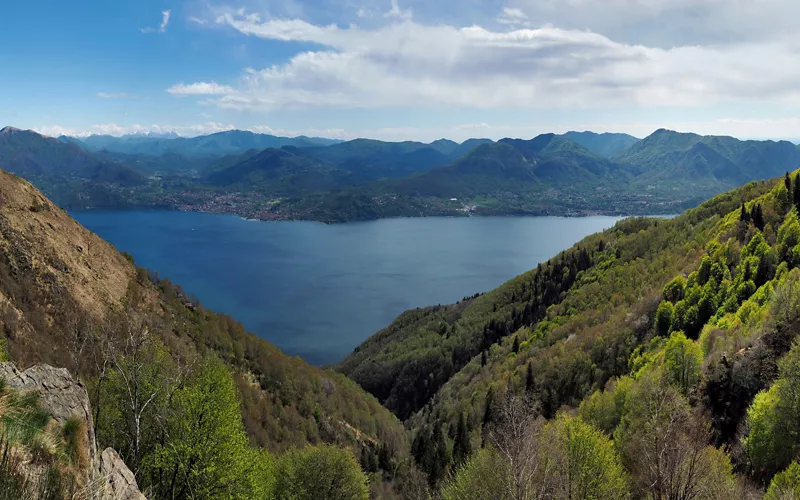 After your adrenaline-filled flight, you will arrive at Alpe Segletta, in the structure known as The Nest. It hosts not only people who have flown on the zip line, but also anyone accompanying them or tourists who simply come to admire the valley.
With its intersected logs and see-through spaces, it blends in perfectly with the forest landscape.
At The Nest, you can hire an e-bike to pedal along the dirt tracks of the Cadorna Line, or you can stroll along the paths to take in the unique scenery at a high altitude.
Free Style and Falcon Style: two ways of flying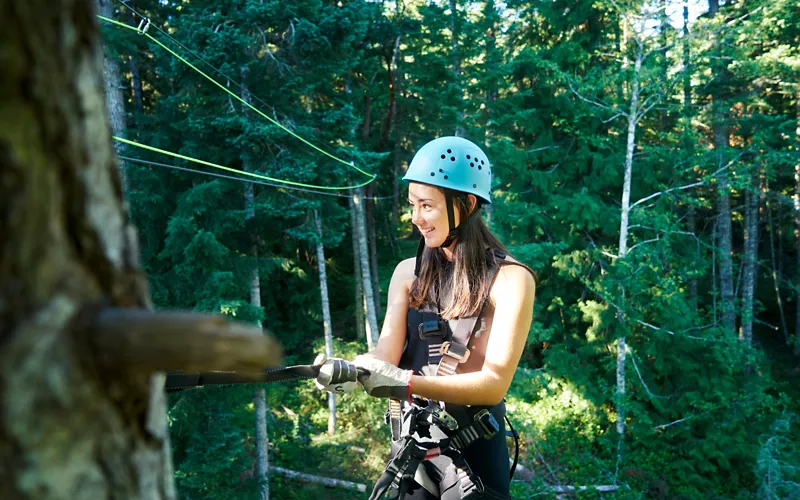 You can take flight solo or with a partner. 
If you opt for Free Style, you will fly through the air like a swallow in an upright position, freely rotating in the air. The line is hooked to the front of your harness and your arms and legs are free.
In Falcon Style, on the other hand, you will fly at top speed, just like a falcon diving. You will be positioned lying down with the line hooked to the back of your harness and your limbs close to your body in an aerodynamic position. Within seconds, you will reach 120 kilometres per hour and experience the thrill of speed.