Piedmont
The Borromean Islands
Set in the wonderful, evocative waters of Lake Maggiore, the Borromean Islands have fascinated visitors for centuries.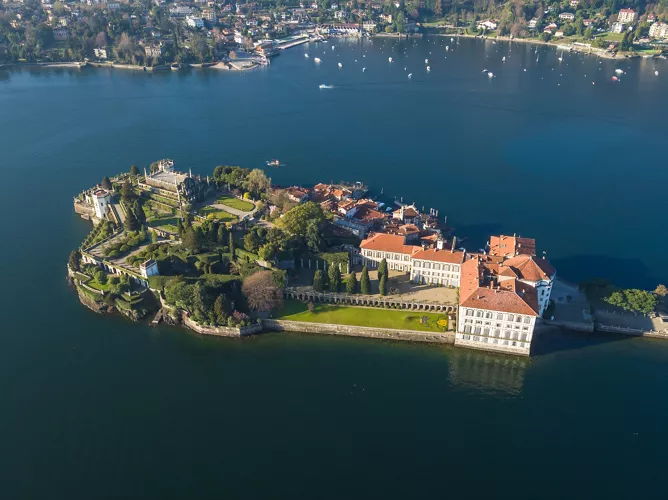 Isola Madre and Isola Bella, also known as the "sisters," are highly-frequented by tourists seeking out the splendid palazzos and their gardens, famous throughout the world for their landscaping and for the attention to detail, care, and variety of the plant "architecture," which is composed of over 2,000 different species. On Isola Bella - from the name of the wife of Carlo III Borromeo, Isabella d'Adda - visitors delight in seeing Palazzo Borromeo with its halls and rooms on the piano nobile, realized from the 17th to the 19th Centuries, and with the lower portion of the house, boasting stone- and shell-covered grottoes. Not to be left out is the garden, featuring multi-coloured flowers year-round, as well as a multitude of exotic plants. The salons, music and arms rooms, the gardens with their ten superimposed terraces (this Italian garden is enhanced by water ballet and statues by Carlo Simonetta) were inhabited by both Napoleon Bonaparte (1797), to whom a room is dedicated, and Mussolini, who made the residence the seat of representation during a 1935 international conference.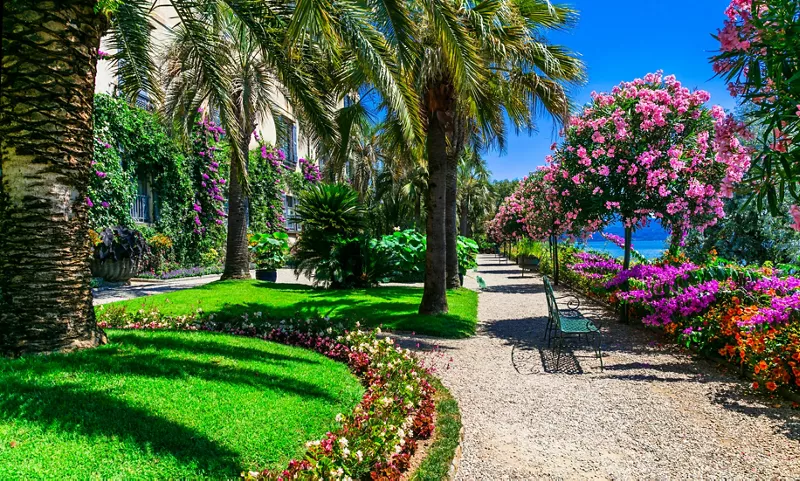 Visitors should make it a point to wander the magnificent and romantic English Garden on Isola Madre. Considered to be among the best exemplars in the world of topiary art, today it hosts numerous faunal species, particularly winged varieties of the east, including white peacocks, golden pheasants and parrots that live freely within this splendid natural setting, also decorated by the first of the Lake's camellias and the imposing Kashmir Cypress.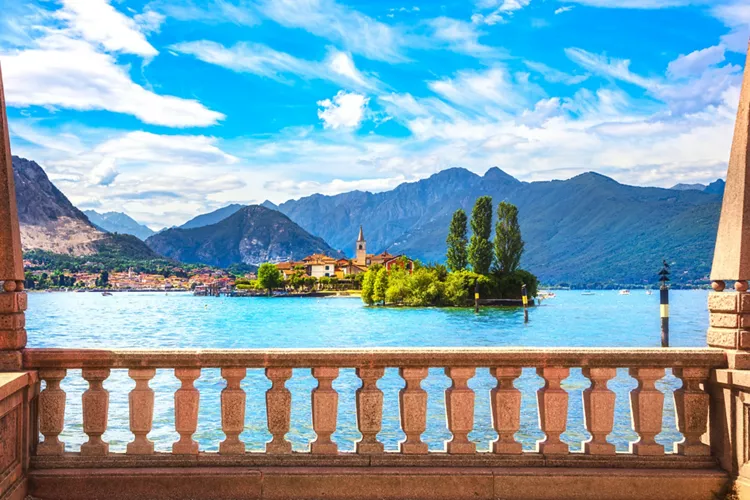 Isola dei Pescatori, also known as Isola Superiore, faces Stresa it is the only continuously-inhabited island here. The gracious lanes and the characteristic market selling local artisan wares please many a summer vacationer. And those who visit on Ferragosto (August 15th), can witness the evocative fishing boat procession that transports the Statue of Mary Assumed around the circumference of the Island.
The little Island of San Giovanni and the 16th-Century Palazzo Borromeo, for many years the residence of the famed orchestra conductor, Arturo Toscanini, is private and cannot be visited.
Little worlds unto themselves, enchanting sceneries, and an enriching historical-artistic legacy render the Lake a truly magical place, so much so that it has been defined by French philosopher Montesquieu as "the most beautiful place in the world."