Summer in Lombardy: 4 ideas to suit every taste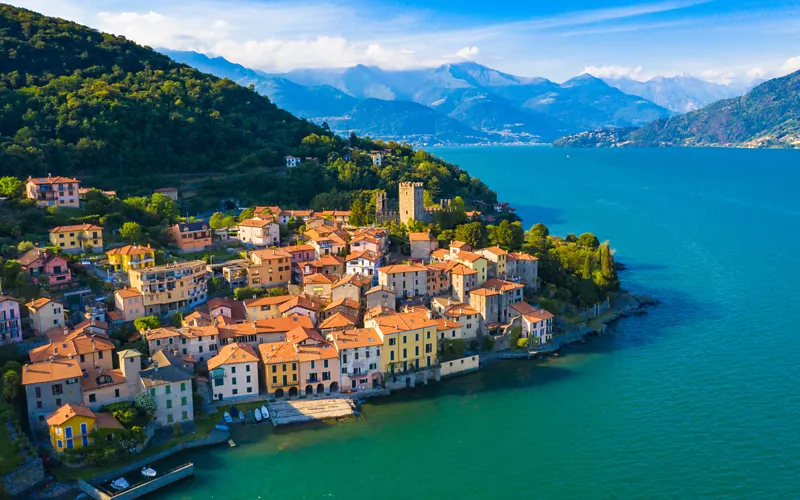 If you are looking for relaxation, the lake resorts are for you: they are immersed in nature, surrounded by typical villages, with bathing areas and suitable for less demanding walks. Lombardy is spoilt for choice: a corollary of small lakes in which the most famous ones stand out, from Lake Como to Lake Iseo, from Lake Maggiore to Lake Garda. In each of them, visitors can experience pleasant days in harmony with themselves and the surrounding landscape, which can be travelled from one bank to the other on a boat.
Sports in the great outdoors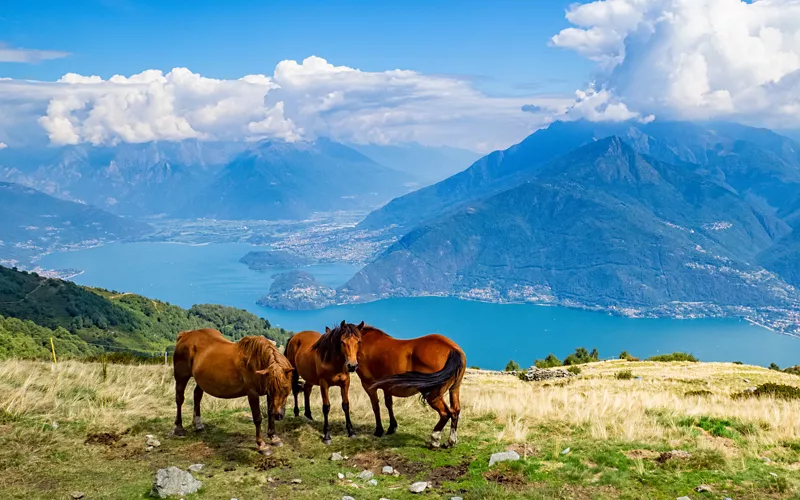 Summer in Lombardy is also ideal for exercise enthusiasts. The lakes lend themselves well to diving, sailing and canoeing. Additionally, the mainland has much to offer, such as horseback riding through panoramic scenery, or bicycle touring routes that allow you to explore very different corners of the world on two wheels. If you are looking for a more adrenaline-pumping activity, you can also try paragliding.
Fresh air in the mountains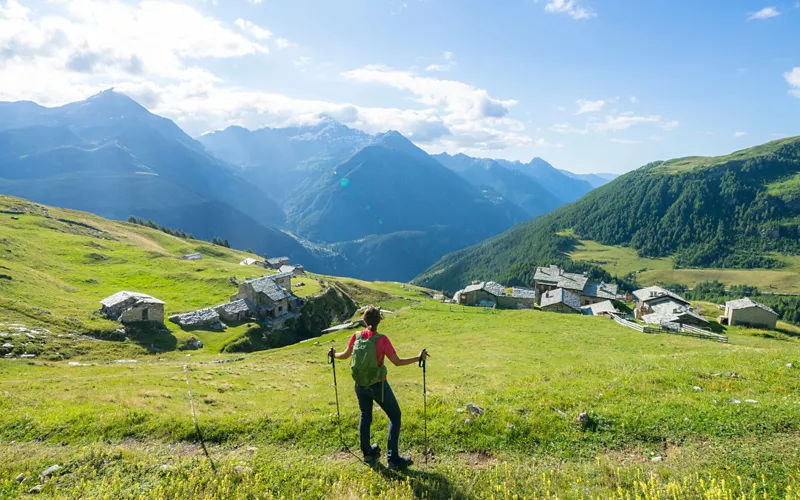 If you are one of those tourists who can't stand hot temperatures, we recommend you opt for the mountains. Lombardy is rich in regional parks (there are 25 of them, to be exact), and in the alpine areas of Valtellina and Val Camonica there's a chance to refresh with hikes in dense forests, picnics in the shade of chestnut trees, and trekking with stops along cool rivers. A pleasant climate will be a perfect background in the gardens of many historic villas, which are open to the public in the summer season.
A plunge into the art of the Lombardy capitals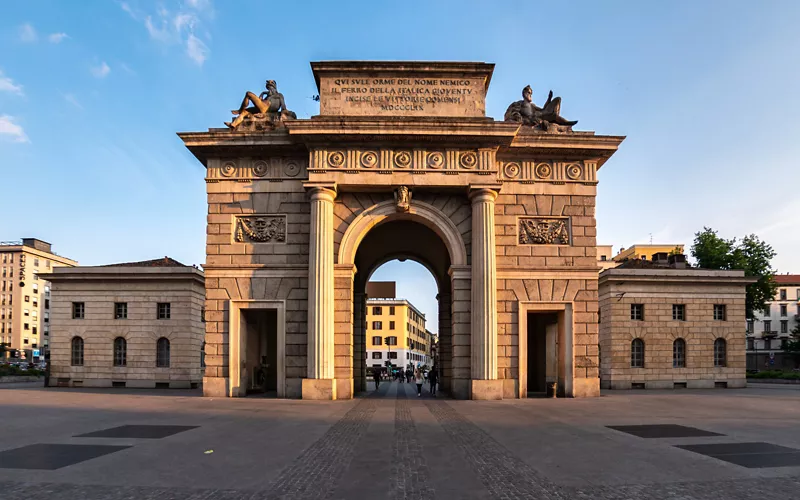 Is your love of art irrepressible even on holiday? No problem. Lombardy is overflowing with events. Not to be missed is the itinerant one in the 11 Lombardy capitals, known as Cult City: a tour of the most fascinating cities in the region, to discover its riches and opportunities.