Lazio
Skating in Lazio: 2 Roman spots for skateboard stunts
Bunker Skatepark: Italy's first Wheelpark for sustainable mobility
Located on Viale Kant, it is the most famous skateboard facility in Rome. A skating paradise in Lazio, but also a flagship in the whole of Italy, it is distinguished by its "hybrid" nature, combining ramps of all kinds that are really for everyone.
A state-of-the-art skate spot, specially designed to accommodate all wheeled sports; from skate to bike, from skates to wheelchair motocross. 
The decision to have dedicated the Bunker Skatepark to athletes or simple enthusiasts, including those with reduced mobility, makes this location unique and gives back to the city a space for socialising and integrated sports practice.

The entire area is divided into 3 zones: a Street, 2 Miniramps and a majestic Vertramp.
The Bunker is a place for meeting and interaction, an athletic training centre offering courses and camps, a design workshop open to creativity. Acrobatics for everyone, able-bodied skaters and people with disabilities, who can experience the thrill of jumps thanks to the rental of 10 special wheelchairs, provided free of charge.
Skatepark Ostia: Italy's largest street and bowl spot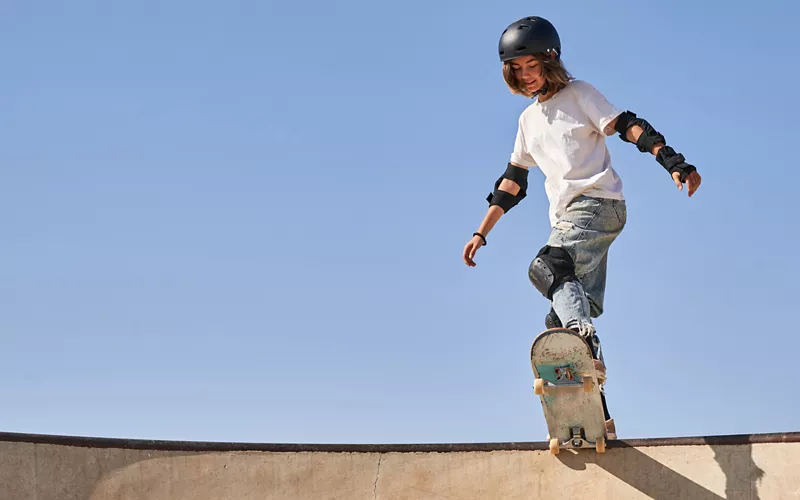 One can no longer say skatepark Lazio without thinking of the brand new skatepark in Ostia Lido. Opened at the beginning of 2021, it is a world-class facility: an area of 1660 square metres, making it, in fact, the largest spot in Italy and among the largest in Europe.
Established in a run-down area, in fact almost a wasteland, between the Appagliatore market, via della Martinica and via dell'Idroscalo, the Ostiense sports facility is now a socialisation centre free and accessible to all citizens.

Inside the skatepark is an 837-square-metre bowl area, filled with obstacles of various heights and depths, designed to host international events as well as national contests.

Slightly smaller is the 617-square-metre street area, which accommodates regional events of the same name and includes various types of facilities, suitable for beginners and experienced skaters alike.

Space is also provided for a relaxation and refreshment area, making the place usable in safety.