Lazio
Circeo National Park
National Park and UNESCO Biosphere Reserve. Circeo is a jewel of sustainability and a must-see for lovers of nature and the sea.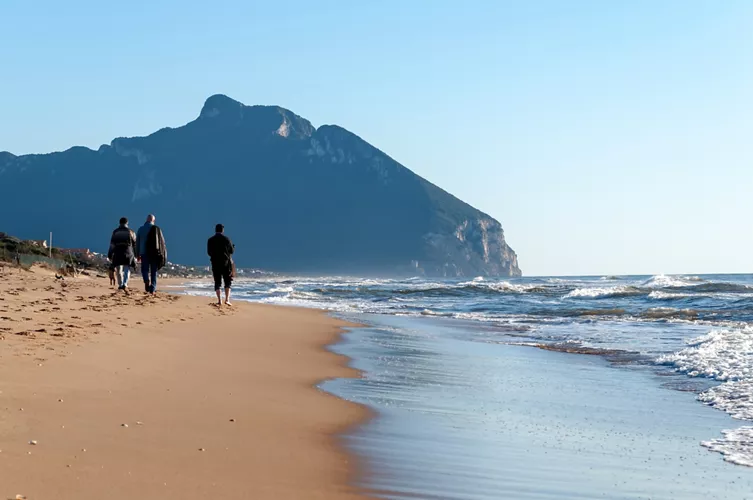 Through the centuries Circeo was the first Roman colony, and during the Middle Ages, a possession of the Knights Templar, before passing under the control of the feudal lords Caetani and, finally, becoming a Papal stronghold. Obviously, it offers up to the visitor's view the remains of each of these various periods, yet what is most special about it are its natural treasures.
Beginning with the Park, established so as to protect its unique environments and ecosystems. Circeo National Park's coastal dunes form a half-moon that extend along a 15.5-mile stretch of shore between Sabaudia, in the north, and Capo Portiere. It is a unique setting even for Italy – so unique that it is under the tutelage of the European Union. The Park's beaches are composed of the finest grains of sand and the backdrop of its stunning, high dunes.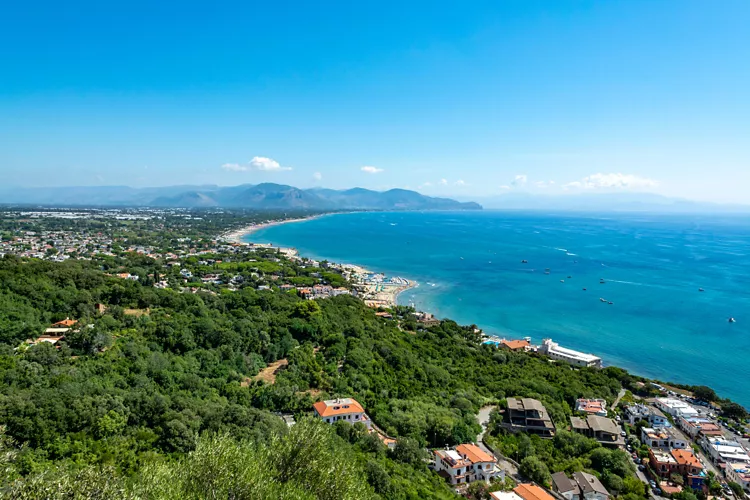 Each of the splendid towns inside the Park is worth a visit see them one by one, concluding with Latina, the newest and only planned community here. Sabaudia is a strip of land bridging both lakes and sea, while San Felice Circeo boasts ancient beauties, both natural and manmade.
It also treats vacationers to a fantastic view of the entire gulf, all the way to Formia. Journey into the Circe Woods (Selva di Circe), one of few of the best-preserved and largest plain forests existing in the country, and where the Park's fauna – e.g. the wild boar – can be observed, along with the so-called Verdesca natural pool, a relic from the former Pontine Marshes.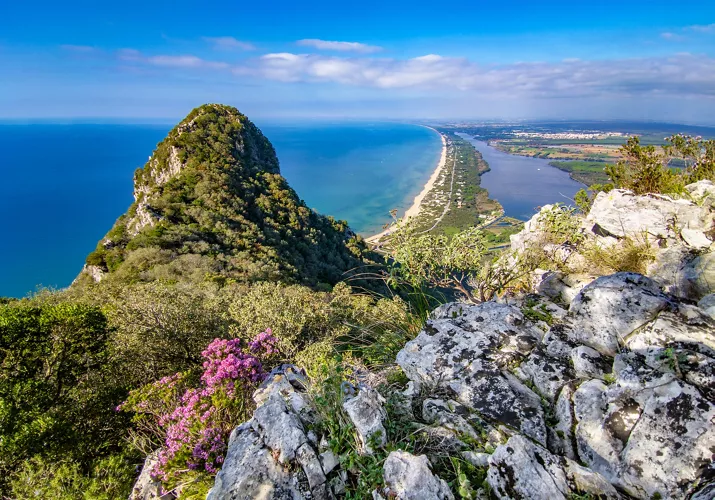 Just over and parallel to the coastal dunes lies the lagoon made up of four successive littoral lakes: Lake Sabaudia or Lake Paola, Lake Caprolace, Lake Monaci and Lake Fogliano. More active vacationers will want to try their hand at any of a number of possible sports, from canoe to sailing. At the same time, trekkers and hikers will find plenty of trails and routes to choose from on Mount Circeo. Prefer something more relaxed? A long stroll through the woods or next to the waves is nothing if not inspired!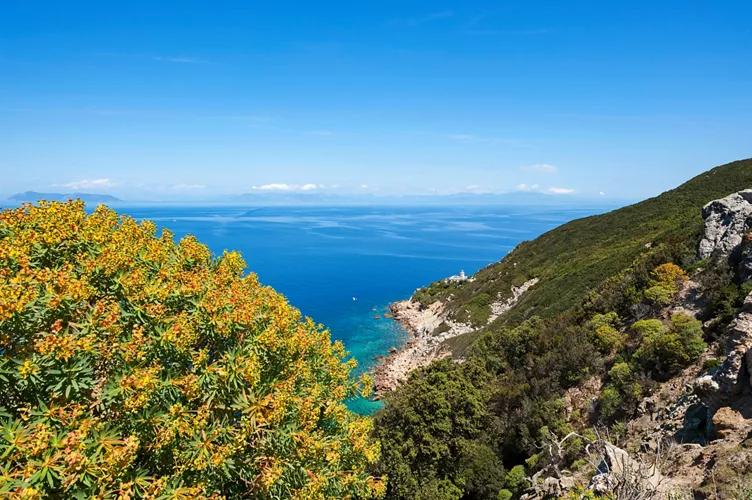 A festival celebrating the bluetailed fish runs every September in Santa Maria della Sorresca it begins the day after Pentecost, with a procession of the Madonna from the Church of San Felice Martire in the Historic Center to the shores of Sabaudia's Lake Paola, site of the ancient Sanctuary of Santa Maria of Sorresca.
A trip to the Island of Zannone – other than its status as part of Circeo National Park, it can also be counted among the Pontine Islands, along with Ventotene, Ponza, Palmarola, Santo Stefano and Gavi. Zannone is the northernmost island in the archipelago, and the only one constituted of volcanic and sedimentary rocks that date back to beyond 200 million years ago.