Lazio
Exclusive aperitifs in Rome's most evocative locations
Cocktail bars, scenic terraces, historic places in the capital.
The terrace on the Pincian Hill and aperitifs at the Hotel de Russie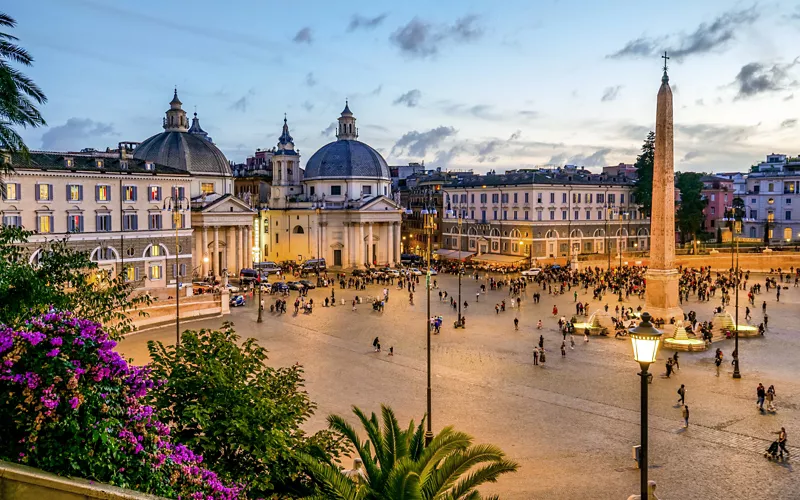 Enjoy an artisan Martini in a charming private square at the feet of the Pincian Hill! The elegant and refined style of the Stravinskij Bar  in the Hotel de Russie is one of Rome''s historical locations where you can sip unique cocktails - from the most classic to the most contemporary. The menu proposed by Chef Fulvio Pierangelini - among the best first in Italy according to food critics - blends quality, tradition and excellence for a truly unmissable taste experience.
Accademia di Francia terrace and Trinità dei Monti terrace in the Grand Hotel Plaza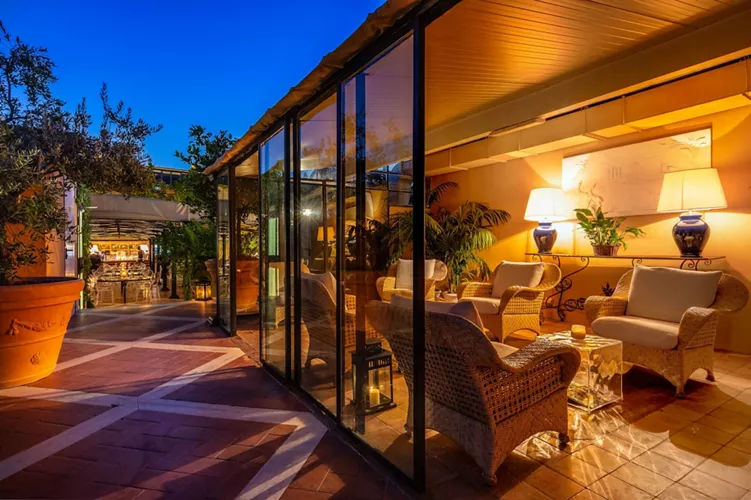 Enjoy a Spritz overlooking one of the finest views in Rome! The breath-taking view over Trinità dei Monti, Villa Medici, La Casina Valadier, Villa Borghese and the Quirinale makes the Grand Hotel Plaza a unique and evocative place set in the heart of Rome. Surrounded by the scent of the orange blossoms adorning this amazing location, you will enjoy aperitifs or dinner overlooking the stunning roofs and domes of the Eternal City.
The glamorous Cielo Terrace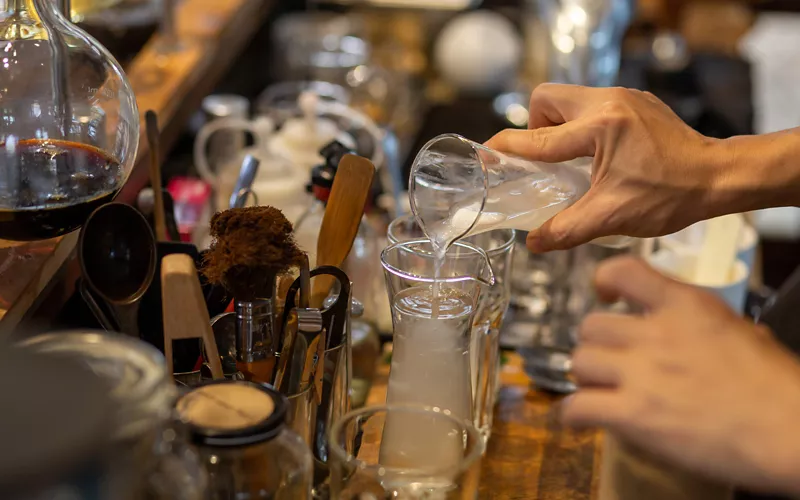 Don't miss aperitifs on the sixth or seventh floors of the Hotel de la Ville! Part of the Rocco Forte Hotel chain, one of the most spectacular views of Rome and the chance to enjoy unique experiences. In addition to classic aperitifs, don't miss an exclusive, candlelit dinner on one of the private terraces of the Hotel: reserved only for you in the breath-taking setting of the Eternal City! Fans of Food and Mixology can sign up for lessons and masterclasses given from top chefs and bar tenders.

Settimo in the Sofitel: astonishing views and signature cocktails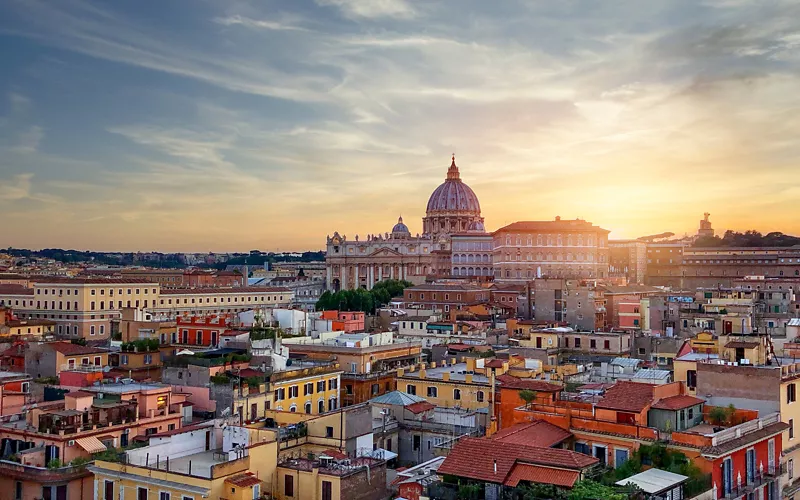 An ancient Roman palace just a few steps from the Trevi Fountain, Villa Medici and Piazza di Spagna. The atmosphere is entirely Roman and its flagship can be found on the seventh floor of the Hotel: "Settimo" is an eclectic space on the top floor of the Sofitel Rome Villa Borghese, one of the highest roofs in the city, where you can enjoy an incomparable view of Villa Borghese, the Vatican City and St. Peter's Basilica. An ideal place for an aperitif with a view in the evening, you will enjoy signature cocktails and an excellent culinary style in keeping with Rome's traditions.

Terrazza dell'Eden: enchanting view and star cuisine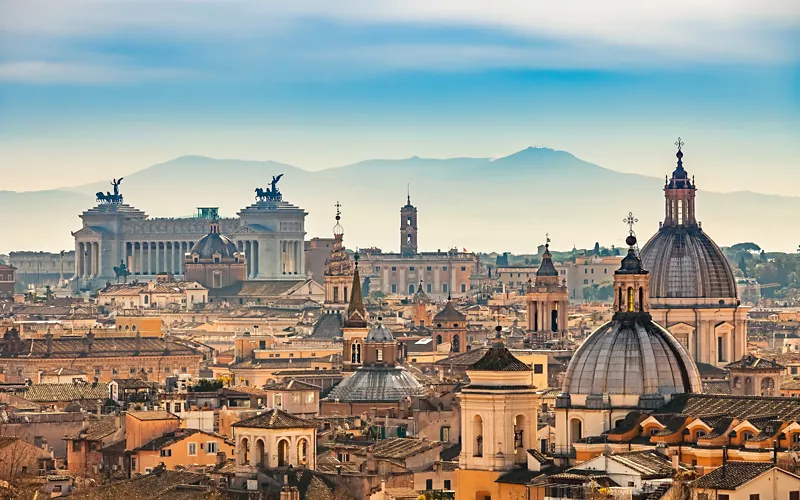 Get ready for an unforgettable evening. Standing on the top floor of the Hotel Eden just behind Via Veneto, this terrace is a wonderful opportunity for aperitifs with a breath-taking view while listening to live music as well as a spectacular sunset. The star cuisine of chef Fabio Cervo is well worth trying, where innovation, taste and high quality are the finishing touch to a unique experience in the heart of Rome.