The best apps for hiring mopeds, cars and scooters across Italy
The best car hire apps in Italy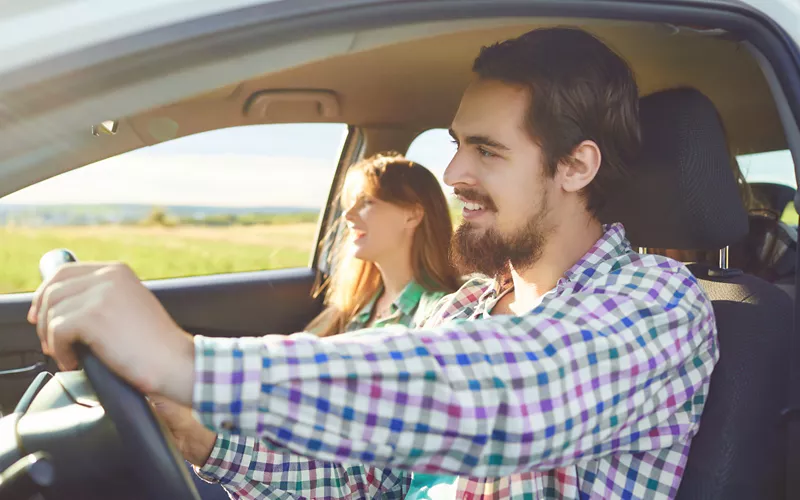 How about driving to the Colosseum and stopping by the Trevi Fountain in Rome in a red Fiat 500? Enjoy has it covered, with over 300 cars scattered around the capital, at your disposal for a few minutes, a whole day or for the duration of your stay.
Affordable rates, easy parking and no restricted traffic zones: with Enjoy's Fiat 500s you can experience Rome, but also navigate the streets of Florence, Milan or Bologna for carefree holidays. And if you're visiting Turin, you can also choose the 100% electric XEV YOYO cars to discover the city with zero environmental impact!
WHERE: Milan, Rome, Florence, Turin and Bologna
A good alternative for Milan, Rome and Turin is ShareNow. It works in the same way: open the app, search for the nearest car and begin the rental process in a few moments. Depending on the city, you will find the Fiat 500X, Citroën C3 or the small Smart fortwo at your disposal, while in Milan you can also choose the brand new electric Fiat 500, the luxurious BMW X1 and, for city tours with the wind in your hair, the BMW 2 Series Cabrio.
WHERE: Milan, Rome and Turin
Bologna has decided to combine electric mobility with the Corrente service - an app for electric car rental - that will allow you to roam around the wonderful Emilian capital in one of more than 300 100% electric Renault Zoe cars. But there's more: the service is also available in Ferrara, Casalecchio di Reno, Rimini with its beautiful coastline, and Imola.
Thanks to Corrente you can travel between the different cities, enjoy a day at the beach in Rimini, explore the historical and artistic wonders of Ferrara, and return to Bologna without even having to worry about paying for parking.
WHERE: Bologna, Ferrara, Casalecchio di Reno, Rimini and Imola
Moped / scooter hire has never been easier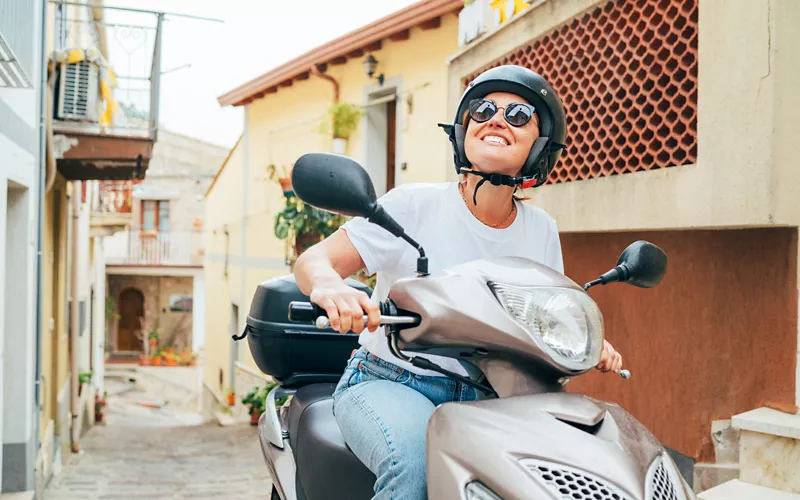 Did someone say moped? Getting around the city by car is convenient, but on a scooter or moped it's so much easier. Just like car sharing, all you need is an app to arrange a moped rental in just a few moments across many Italian cities.
In Rome and Milan, you will be spoilt for choice, between Cooltra's electric scooters and those of Acciona, a vast coverage area, and the option of renting by the minute or by the hour depending on your needs. If you are a new user you can also get some free minutes to try out the service and decide which one to choose to get to the meeting point for your aperitif in Milan, or to drive around the Colosseum in Rome.
WHERE: Milan and Rome
Zig Zag provides you with yellow, 100% electric scooters that you can book via an app: open the map, choose the scooter closest to you and hop on! You can pay by the minute or save money by selecting packages of up to 400 minutes or for the whole day.
WHERE: Rome, Milan, Turin, Florence and Verona
MiMoto also boasts an extensive fleet of stylish, yellow electric scooters with a range of 100 km on a single charge. Of course, you don't have to worry about recharging: just park the scooter when you have finished your ride and you're done.
WHERE: Milan, Florence, Genoa, Turin, Portofino and Pescara
And if your stay to discover the treasures of Italy does not include a big city, no problem. With Reby's scooters you can cruise around the centre of Siena, visit the Royal Palace of Caserta, the centre of Naples and relax in beautiful Ponza.
WHERE: Bergamo, Gaeta, Minturno, Caserta, Grosseto, Naples, Florence, Lecce, Ponza, Benevento, Siena, Manciano, Marcianise.
Scootering through the streets of Italy: all the services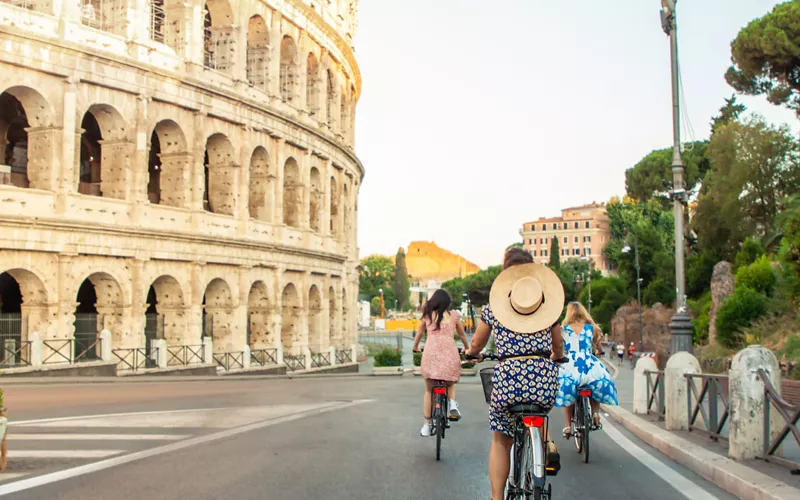 The future of sustainable shared micro-mobility is represented by electric scooters, which are increasingly popular in Italy, and not only in large cities. Here too, as with mopeds, you really are spoilt for choice, starting with Helbiz, the service with the greatest coverage in Italy. Find your scooter, scan the QR code via your smartphone and you're ready to speed through the streets of more than 20 cities.
WHERE: Milan, Turin, Cesena, Bari, Rome, Ravenna, Catania, Palermo, Pescara, Pisa, Naples, Florence, Genoa, Ferrara, Fiumicino, Frosinone, Reggio Emilia, Collegno, San Giovanni Teatino, Montesilvano and Cervia.
Two other equally valid solutions and present in several cities: Dott, which operates like Helbiz, is available in Varese, Alghero, Catania, Ferrara, Milan, Monza, Padua, Palermo, Reggio Emilia, Rome, Turin and Verona. There is also Bird, with its scooters and electric scooters, covering the cities of Aprilia, Florence, Milan, Palermo, Pesaro, Rimini, Rome, Turin and Verona.
Ready to discover Italy with sustainable mobility? Here's a tip: registration for the various services is quick, but if you play it by ear and register a few days before your arrival, you will be ready to move around the city streets right away.