Buying from Italy's finest craftsmen for fashion items that are also art
Craftsmanship in Venice: the Friulane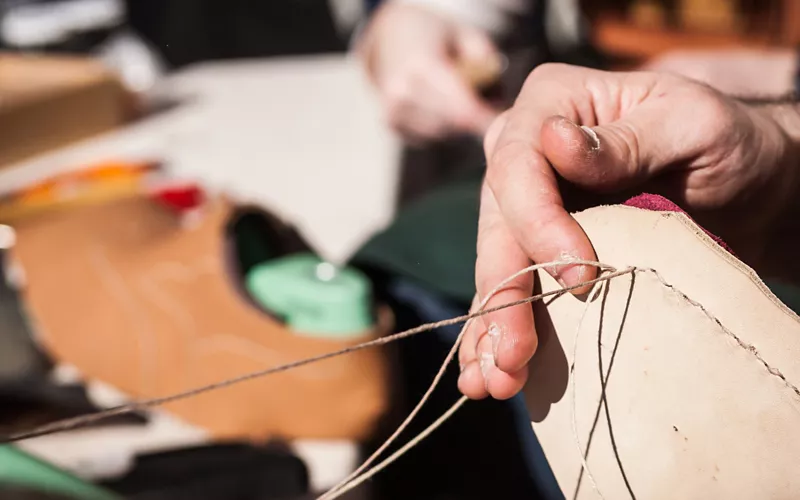 Strolling along the Venetian canals you can buy the most fashionable shoes of recent years: the Friulane, which are genderless and suitable for all ages, are very comfortable shoes that originated in Friuli Venezia Giulia and reached Venice thanks to a merchant who opened a small shop on the Rialto Bridge. A favourite design for gondoliers because of their practicality, over the years they have been seen modelled by stars such as Katie Holmes and Kate Moss.

Among the excellences of Italian craftsmanship is the ViBi Venezia brand, founded in 2015 by sisters Viola and Vera Arrivabene Valenti Gonzaga, who selected a team of expert shoemakers whose technique has been handed down for generations. These artisans make their shoes by hand, and you can choose from a wide variety of fabrics and colours.
San Marco 284, 30124 Venice
Another compulsory stop for buying Friuli shoes is the historic family-run Piedaterre shop, which has been making these couture slippers since 1952 using high-quality but recycled materials, following the evolution of fashion but at the same time remaining faithful to tradition.
Campo Santo Stefano 2806, 30124 Venice
Craftsmanship in Florence: leather goods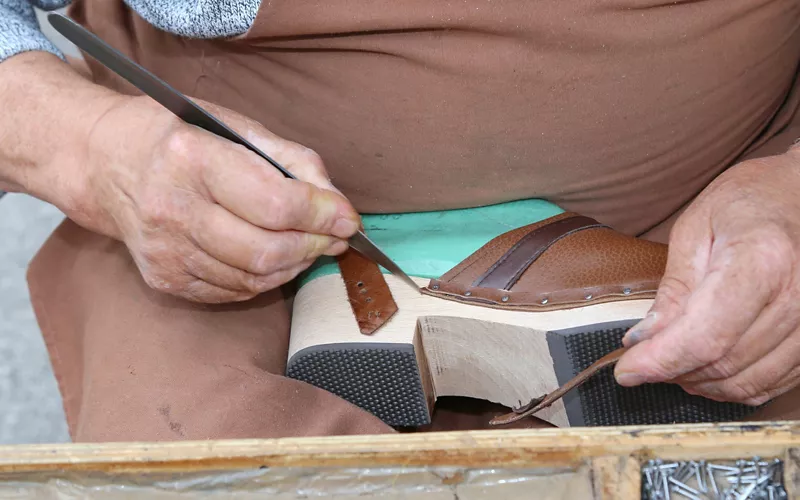 Moving on to Tuscany, famous for its leather production, you can take a journey into the past by stepping into the FP Pelletterie di Firenze workshop, where a special hand-dyeing technique was invented for Florentine leather. Besides offering a wide selection of handmade products including bags and small leather goods, the shop also exhibits some of the tools used in the old craft workshop.
Piazza Duomo, 37/R – Florence

Another historic Tuscan leather goods store based in Florence is Pelletteria Artigiana Viviani, which over the years has specialised in the sector and distinguished itself as one of the few workshops with an open artisan workshop still in operation. Production focuses on bags that are made by hand, originally by master leatherworker Renato Viviani and today by his heirs.
Via Guelfa 3/A, Florence 
Craftsmanship in Rome: the ultimate in tailoring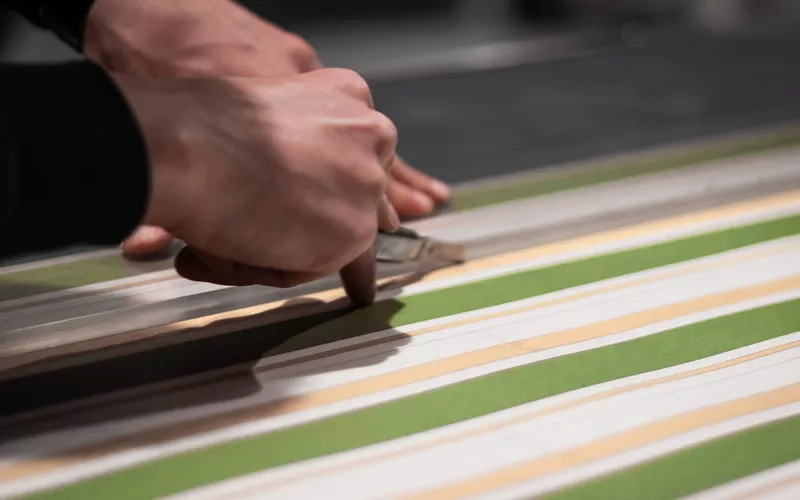 In the heart of Rome, Sartoria Litrico offers a home-style consultancy service during which the customer will be guided by a tailor in the step-by-step choice of materials and model of the suit that best meets the person's needs.

Some of the most famous customers that the historic tailor's shop has dressed include John Fitzgerald Kennedy, Nixon and Richard Burton. Since 1951, the Litrico family has kept part of the Roman tailoring tradition alive.
Via Michele Mercati, 35 - 00197 Rome
Still in the capital, it is possible to have shoes of the highest quality made to measure at the Bottega di Antonio Aglietti, where each pair of shoes can be embellished with unique details such as the engraving of one's initials on the sole. Only carefully crafted products designed to last for many years come out of this master shoemaker's workshop, and each shoe undergoes a careful polishing process that can involve up to twenty steps.
47 Via Giovanni Branca, 00153 Rome
Some of the most famous statesmen, artists and well-known faces from show business have visited the Battistoni atelier, including Andy Warhol, Marlon Brando, Gianni Agnelli, Rockefeller, De Sica and Alberto Moravia. The tailor's shop is known for the attentive service it offers its customers, making them active participants in the process of creating the garments, which are entirely handmade.
Battistoni himself declared 'The tailor must be an artist, just like a painter, because to cut the garment he must be focused, he must be passionate, he must love his work. And when the garment is a success, then it is a work of art'.
The boutique was decorated with the works of some of the most famous artists who wanted to collaborate to make the Roman showroom unique, including Savelli, Modigliani, Fougeron and Picasso.
Via dei Condotti 61/A, 00187 Rome
Craftsmanship in Naples: the art of made-to-measure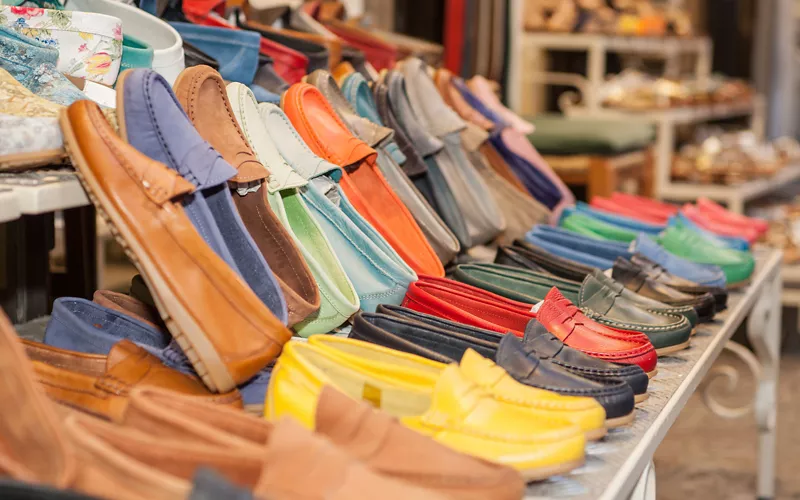 From a small artisan shirt workshop in 1965, today BARBA Napoli is one of Campania's best known tailors and an iconic clothing brand. Unique in its outstanding ability to create classic and elegant garments while staying in step with the times and never being predictable, it represents the made-in-Italy lifestyle.
Via G. Marconi, 7, 80022 Arzano Naples
Since 1875, the Ferrante workshop in Naples has been handing down the tradition of quality and craftsmanship in shoemaking from father to son. Their production is a benchmark for customers who want a pair of shoes made to measure. The prestigious materials used for their shoes include crocodile, pony skin, lizard and high quality leathers.
Via Calabritto 16/bis, 80121 Naples
Craftsmanship in Capri: the icing on the cake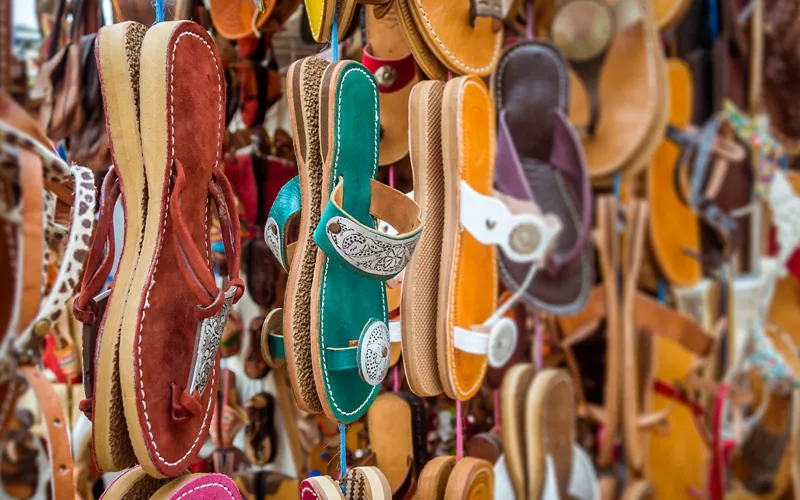 It is impossible not to mention the well-known Da Costanzo workshop, located a stone's throw from the Piazzetta in the heart of Capri, which makes the famous Capri sandals by hand. The choice of colours and models is endless; every detail can be customised to suit individual tastes, and among semi-precious stones, rhinestones and weaves it will be easy to find exactly what you want.

Among the most loyal customers are the first lady Jacqueline Kennedy and Sophia Loren, who during their holidays in Capri never missed an opportunity to shop at the artisan Costanzo Ruocco.
Via Roma 49, 80073 Capri NA