Horse-riding and team building immersed in nature; networking and re-grouping just a stone's throw from the city
Corporate team building increasingly involves nature.
Riding in Rome, to boost team spirit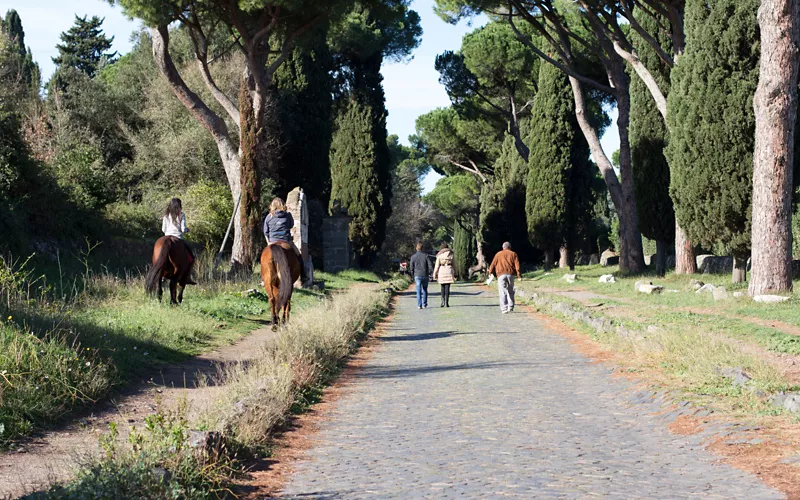 Just a stone's throw from Rome, in the heart of the Veio regional park that stretches over 15,000 hectares with waterfalls, woodland, pastures and Etruscan necropolises, the Veio Quarter Horses riding centre offers many different options that are also designed for team building.

You can plan a one- or two-hour ride, so that you can devote the rest of the day to other activities in the company of your companions, at the ranch and in the nearby medieval village of Isola Farnese. Those looking for a more intense experience can opt for a full-day horse-riding excursion, with a packed lunch or a stop at a farmhouse, for a true all-round experience.
Among the various activities offered by Fragrance Tour, there are also rides in the upper Sabina. Whether spending the night in a tent or taking a horse-riding excursion in the Nazzano Tevere Farfa river reserve, with an optional barbecue lunch, all of them offer intense emotions. Practically perfect for consolidating team spirit, they allow group members to test their limits in a stimulating and fun way.
Crossing waterways around Florence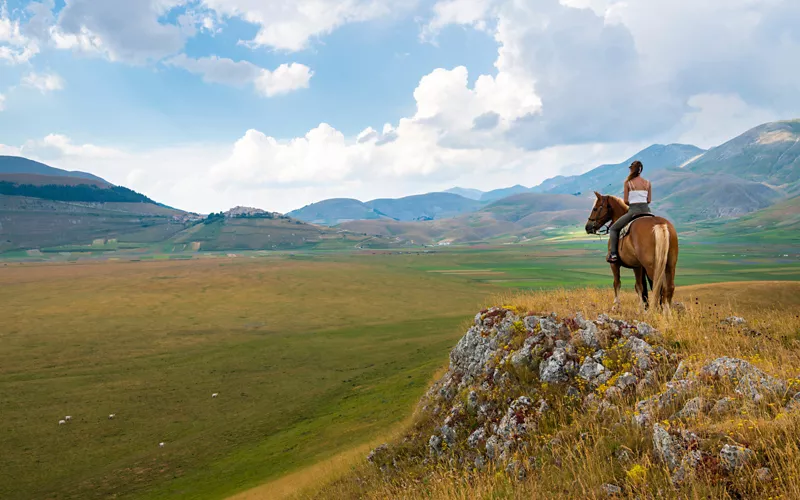 In the Boschi delle Cerbaie on the outskirts of Florence, in the heart of the Padule di Fucecchio, Italy's most extensive inland marshes, you can enjoy a day riding horses as you discover one of Tuscany's least known and most evocative corners.

The association I Cavalcanti del Padule takes care of everything; all you have to do is enjoy a new experience and discover, together with your colleagues, the unspoilt Tuscan territory, amidst clearings and enchanted woods, country lanes and small streams, to be crossed exclusively on horseback.
In Milan, team building is an all-round experience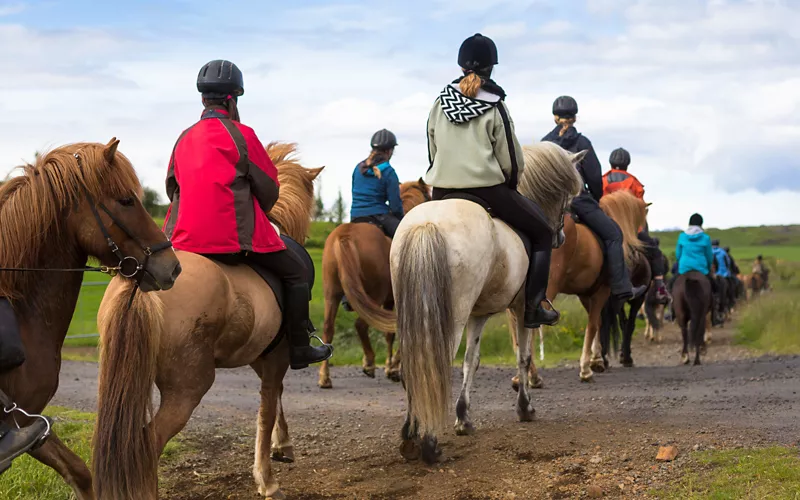 Not far from Milan lies an ideal place for all-round team building: the Oasi di Galbusera Bianca, an elegant and secluded relais in the Curone Valley Park. In this heavenly location, superbly prepared for smart working, you can dedicate entire days to the growth of the whole team.

Horse riding or e-bike tours are complemented by adventure trails such as Team Games or Jedi Power Camp, wellness experiences such as Yoga of the Trees, or activities to develop creativity, such as photo competitions, storytelling and theatre performances.
If you are looking to bring your team closer together through more unusual but equally fun activities, the hotel also organises a creative treasure hunt, an experience of silence immersed in nature, a photo safari with a photographic contest, and the Shinrin-Yoku, the Forest Bath popular in Japan.
The vineyards of the Langhe: a horse-riding trip in paradise, close to Turin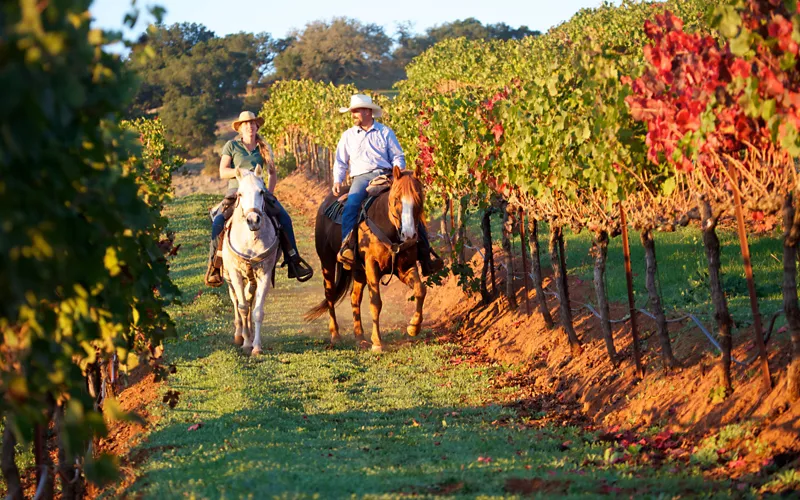 Just an hour from the centre of Turin are the hills and vineyards of the Langhe-Roero and Monferrato UNESCO World Heritage Site. This is the perfect setting for team building on horseback, with the instructors of the San Marzano Oliveto stables. Before climbing into the saddle, you will have the chance to familiarise yourself with the horses, get to know them and then stroll along a route that winds through a scenic vineyard.

Different packages are available: a one-hour excursion or, for the more adventurous, up to two hours.
The Alcantara Valley near Catania, perfect for team building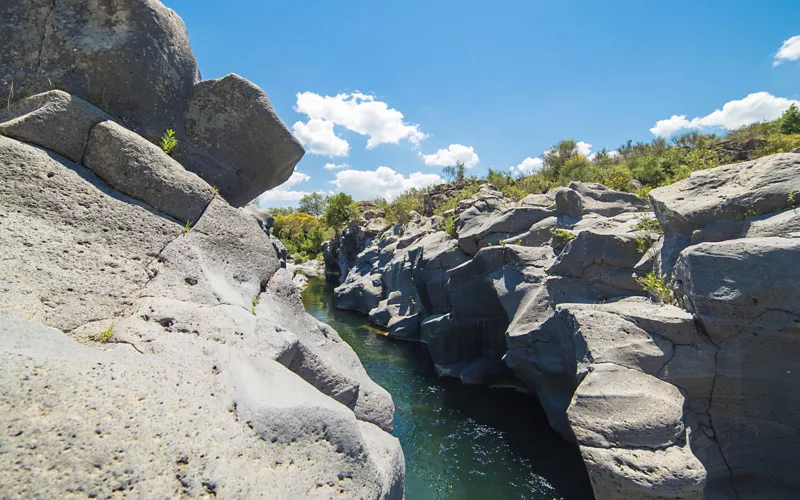 If you have chosen Catania for your corporate retreat, then we suggest an excursion on horseback to discover the Alcantara Valley. From the Castiglione di Sicilia estate, about an hour from Catania, you set off on a ride along the banks of the river, past gorges and waterfalls, vineyards and olive groves. And before heading back to the city, you cannot miss a wine tasting accompanied by a platter of cured meats and typical local products.