Friuli Venezia Giulia
Aquasplash in Lignano Sabbiadoro: the Friulian answer to the beach holiday, packed with adrenaline and relaxation
Italy's first water park
Pepping up the classic beach holiday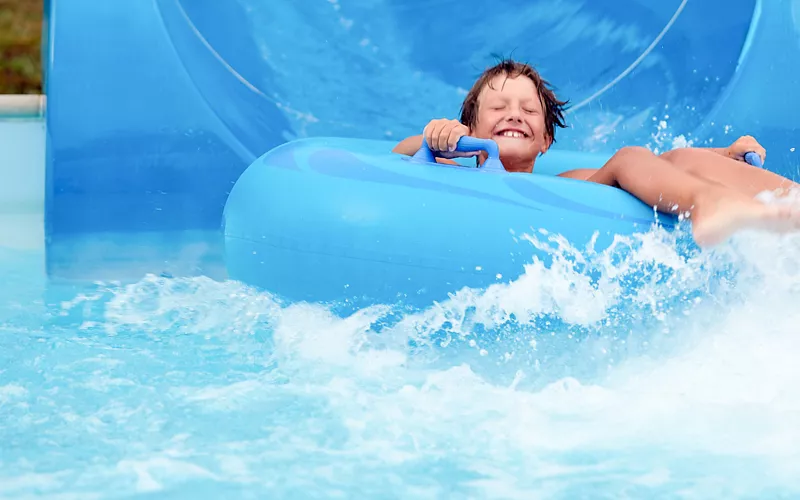 A day launching yourself down its slides, or swimming up and down the swirling water courses, is a dynamic and unique way to spice up the usual beach holiday. Whether you are with your family, with friends or with a partner, you are sure to have fun alternating between adrenalin-fuelled thrills and moments of relaxation and socialising.
The attractions: aquatic and aerial challenges and relaxation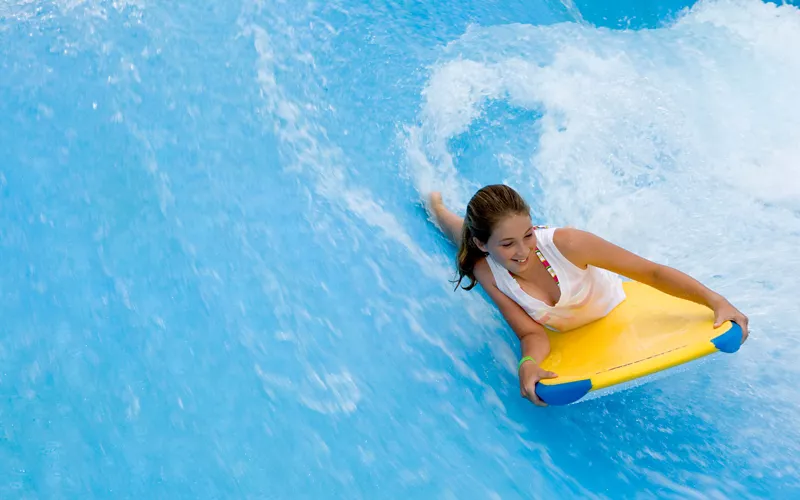 Known for its more daring experiences, Aquasplash has the Anaconda, a huge slide with two winding tubes that has been the icon of Aquasplash for years. You can also experience thrills on the Kamikaze, on one of its two thrilling lanes; on the Banzai double slide, which will launch you into a deep pool; or on the Ondulado, a frighteningly fast 22-metre-high drop.
If you're with a friend, you can test your balance on the surf wave simulator or prove your courage as you fly down the Slider on a two-seater dinghy, take on the five parallel slides of the Foon or brave the darkness of the Black hole: two 1.5-metre-diameter tubes equipped with lights and sounds, for a solo or two-person ride - the first slide of its kind in Italy!
You will also find aerial challenges, such as Pyramid, a tangle of ropes for you to climb up in the form of a pyramid drawn above the swimming pool, and Wet bubble, the huge inflatable bubble from which you can slip and slide your way among splashes of water.
If, on the other hand, you prefer your fun to be decidedly more "stationary", we recommend the artificial wave pool: 200 cubic metres of moving water, with waves up to a metre high. You can also relax on the musical atoll or in the whirlpools, which can accommodate up to a hundred people at any given time!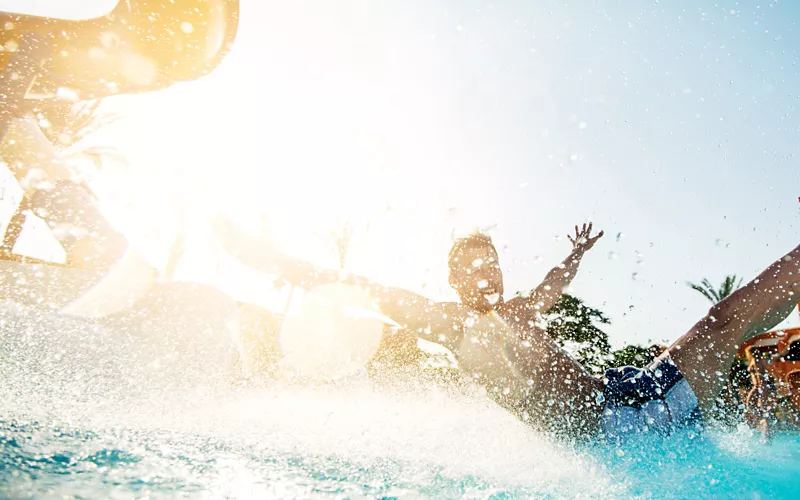 Aquasplash in Lignano Sabbiadoro has a philosophy of tailor-made fun, with an area dedicated specifically to children. This means even the youngest visitors can enjoy the thrill of water attractions, with the colourful slides of the Pirate Ship or the Super Mushroom and the various shallow pools. There are also plenty of funfair attractions, including trampolines, a mechanical bull and an arcade.
Aside from the water attractions, the park really does have everything you need to relax, alone or in company: sunbathing areas with deckchairs and parasols and green areas; a self-service restaurant, kiosks and picnic areas for refreshments; and the Palashow stages for entertainment, as well as sports fields and a bazaar for shopping.
Last but not least... a trip to the Zoo Park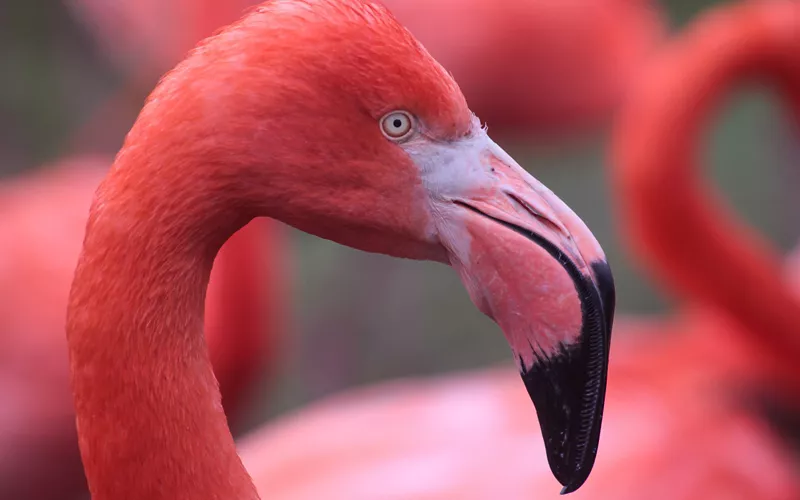 If at the end of a day at Aquasplash you are still left wanting more adventure, we recommend a truly immersive experience in nature and biodiversity at the Punta Verde Zoo Park in Lignano Riviera. This private zoo values environmental education, promotes the conservation and protection of endangered species, and pursues scientific knowledge in the biological and ethological fields.
A visit to its lush park, among camels, pink flamingos, giraffes, hippos, lemurs, tigers and pumas, is guaranteed to thrill the whole family, in a pleasant environment that encourages contact with nature and helps us to understand why it is so important to respect it.
Find out more: aquasplash.it/en