Friuli Venezia Giulia
Skiing in Friuli Venezia Giulia
Five skiing areas for a holiday dedicated to snow and winter sports.
Tarvisio Ski Area: Skiing, nature and emotions in the snow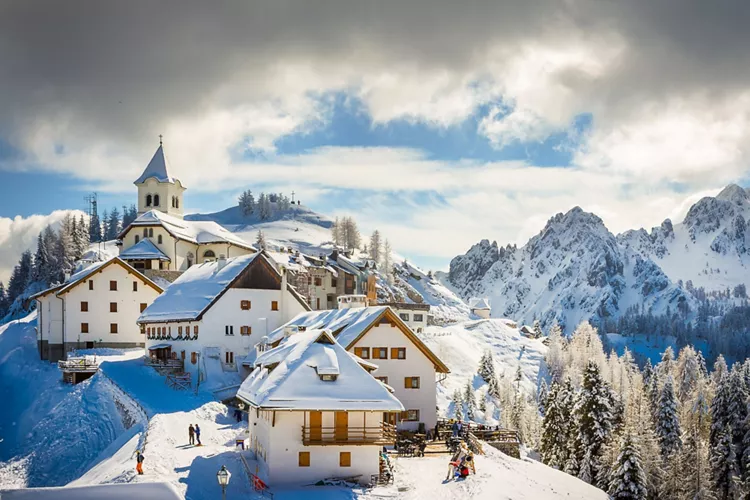 Ready to depart? If you have chosen Tarvisio, then you are definitely looking for an active holiday and new emotions to live and discover. With 24 km of downhill slopes, including the classic Cima Bella, 55 km of cross-country ski trails, such as Malga Rauna, ski schools, the Gold Snow Park and various areas for kids, this region is an unmissable destination for sports enthusiasts, families and winter mountain lovers. A highly recommended experience for people who love nature and animals is the International Mushing-Sleddog School where you can try the adventure of sleds pulled by huskies.
Forni di Sopra Ski Area: all the beauty of the Friuli Dolomites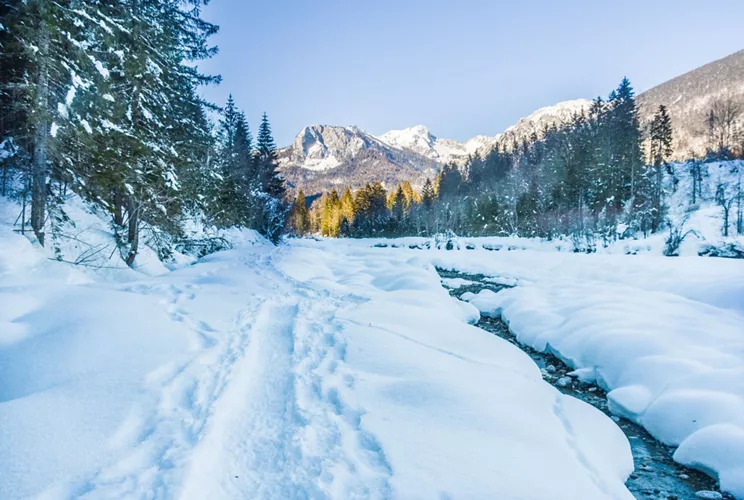 The enchanted landscape of the Friuli Dolomites is so suggestive you will never forget it! Forni di Sopra has 13 km of downhill slopes and 5 km of cross-country skiing trails. It is a great choice for skiing in Friuli Venezia Giulia. This area also meets the needs of people looking for alternative experiences: ice-skating is possible as well as the thrill of snow-tubing and the tubing tracks; alternatively, relax in facilities dedicated to wellness, enjoy biathlon, swimming and indoor climbing.
Piancavallo Ski Area: 100% Mountain holidays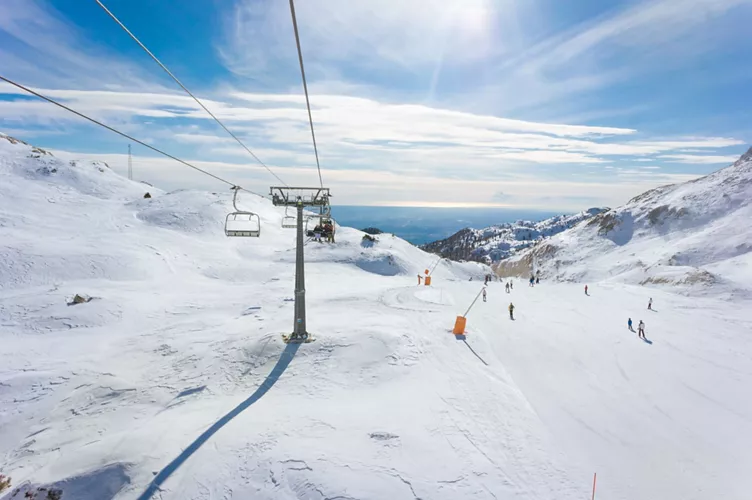 Charge yourself with the right energy because this fun ski area offers so much to do. Broad downhill slopes and trails for cross country skiing are joined by alternative activities such as snow-tubing, bob on rails and indoor sports. This area has so much to offer and is a great place to choose when looking for a true winter holiday in the mountains. Piancavallo Ski Area is also ideal for families with children since there are dedicated slopes for kids, well-organized ski schools and fully equipped playgrounds such as Nevelandia. You can also enjoy ice skating, riding fat-bikes and spend days outdoors hiking with snowshoes in the woods around Conca delle Roncjade.
Zoncolan Ski Area: skiing and well-being at your fingertips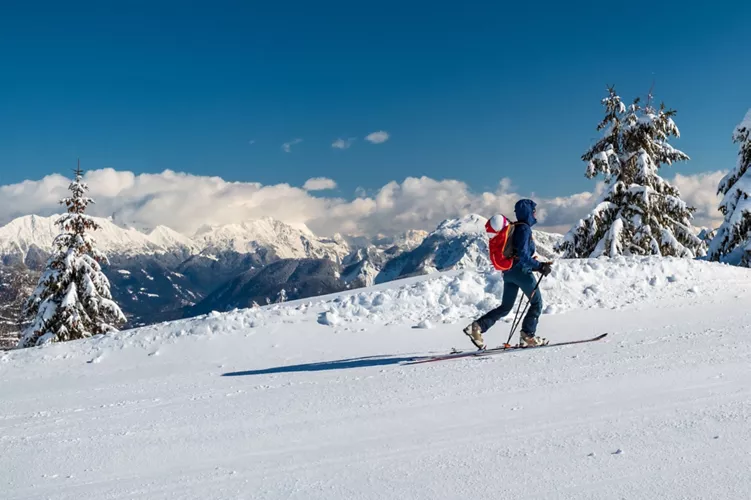 Enchanting but above all unforgettable scenery, candy floss white snow and the sun reflecting on the mountains in all their splendour. When you need a rejuvenating, enjoyable and well-organized mountain holiday, the Zoncolan Ski Area is perfect for all skiing levels and ensures evocative routes immersed in the wonderful nature of Friuli. Once again, there are all kinds of activity, ranging from invigorating treks with snowshoes to ice skating, not to mention areas dedicated to children and adventurous descents for sled lovers. A day of well-being with a visit to the Terme di Arta (Arta Spas) is highly recommended: the "Palazzo delle Acque".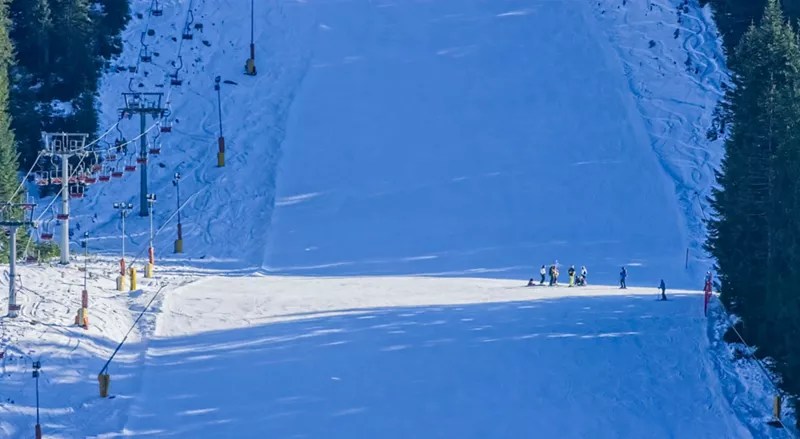 Families with children are most welcome as well as less experienced skiers: this area is suggested and recommended for its easy-going slopes as the place for taking up skiing for the first time. Uncontaminated nature, landscapes and broad snow-covered areas are the scenarios awaiting you, not to mention many different activities and alternative experiences: Ice-skating, ice climbing, dog sledding and treks on horseback or snowmobile, as well as playgrounds in the snow and schools equipped for all winter sports. The Sappada ski area is the destination in Friuli for a holiday within everyone's reach thanks to well-organized solutions even as regards hospitality.