Friuli Venezia Giulia
Visit Sportland to explore the green heart of Friuli Venezia Giulia
A break from daily stress, a dive into the most intense greenery, a unique opportunity to get moving and play sports, but also to choose sustainable tourism: if this is what you're after, Friuli Venezia Giulia is the place for you.
In Friuli Venezia Giulia, combining sport and sustainability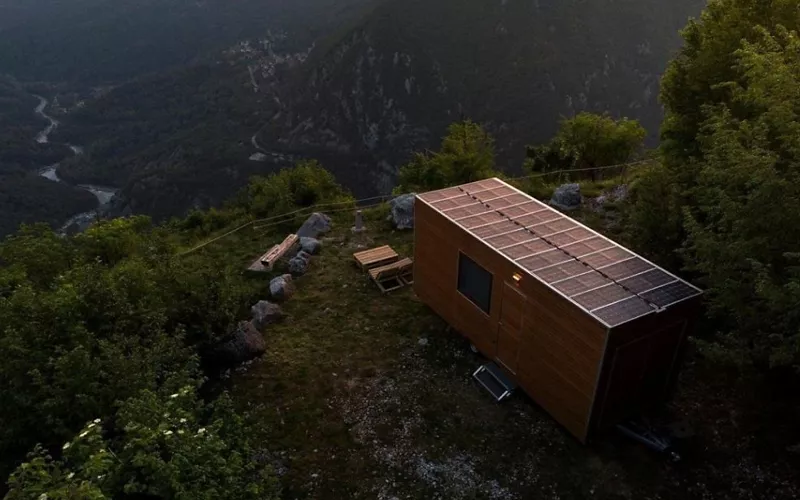 Perfect peaks bordered by green valleys, the biodiversity-rich landscape of the Grado and Marano lagoons, no less than three parks and 13 nature reserves: these are the spectacular settings that make the combination of nature and sport in Friuli Venezia Giulia inseparable.
The natural features that make this region unique enable you to try your hand at various activities. From horse riding to mountain biking, gliding, trekking, mountaineering, paragliding, climbing and more, all with respect for the territory and its special features.
This is where Sportland was established, a multi-site destination that offers unique opportunities to play sports, sample typical dishes, stay in eco-sustainable facilities, participate in cultural events and find inner peace.
Sportland, the uncontaminated paradise in which to play sport while respecting the Earth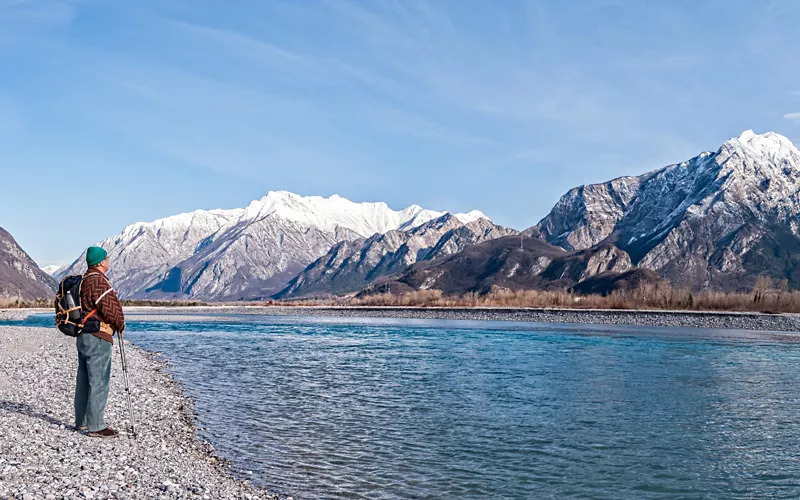 16 municipalities are involved (Ampezzo, Arta Terme, Artegna, Buja, Bordano, Forgaria nel Friuli, Gemona del Friuli, Montenars, Nimis, Osoppo, Tarcento, Tolmezzo, Trasaghis, Venzone, Verzegnis and Villa Santina), and one very noble purpose.
Sportland's mission is to help people rediscover the Pedemontana area and upper Friuli from a sports and tourism standpoint, with absolute respect for the environment.
The area, with dedicated stages according to interest, is thus enhanced by the many sporting disciplines that can be practised and by the rich cultural, natural and gastronomic offer, thus becoming a national and international reference point.
This authentic ecosystem embraces sustainability by offering slow, mindful and nature-conscious tourism. It encourages outdoor activities in the form of gentle movement, promotes local production and the use of zero-kilometre products, and educates people to respect the land.
Sportland has everything you need to spend wonderful days in the open air: crystal-clear waters, woodland trails, ancient vineyards and rocky cliffs provide the perfect backdrop for exploring nature.
Those in search of relaxation can indulge in Tibetan awakenings, astro trekking, nature bathing and yoga, while those seeking a new challenge can try canoeing on the lake, cycling routes, specially designed hiking and paragliding trails.
Of course, there are also family-friendly alternatives that will please young and old alike and make every day perfect, for a stay that is both easy and ecological.
And with Friland, even sleeping will have a different feel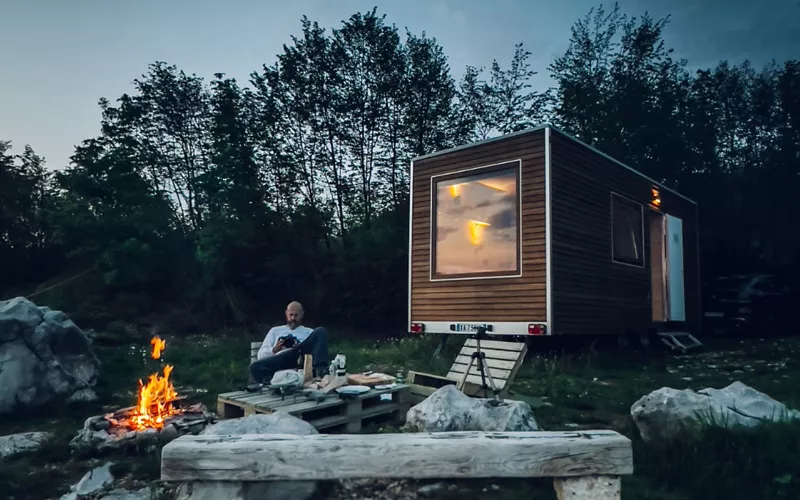 Imagine waking up surrounded by greenery, amidst the most striking views of Friuli Venezia Giulia. This is the idea of Friland, the start-up founded by a number of young people, which offers a series of beautiful mobile lodgings in the area, built with ecological materials that do not require hook-ups.
Scattered around the Fusine Lakes, the Marano Lagoon, in the 100-year-old Buttrio vineyard and on the Mont di Prat plateau, they are included in the 100% sustainable Friuli travel package and perfectly embody the Sportland philosophy.
These proper rooms in unspoilt nature offer a new kind of experience: allowing you to forget the hustle and bustle of everyday life, to find some time for yourself and space to devote to relaxation, but also to exercise, with a slower and more active approach at the same time.
Friuli Venezia Giulia is the region that combines culture, sport and nature in a concentration of beauty.