Tuscany
Versilia
Sea, social life, relaxation and fun: the beaches of Forte dei Marmi and the Viareggio Carnival.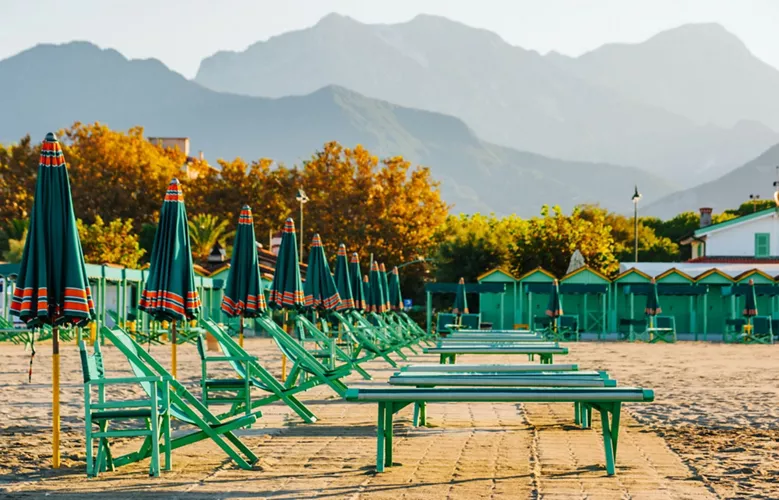 Symbol of refined glamour, Forte dei Marmi is built up around the ruins of a fortress, and stands out for its villas plunged in green and its famous nightclubs – for instance, the legendary La Capannina – that made the Italian lifestyle of the 1970s history. The vivacious cultural life here expresses itself with literary encounters and in the by-now famous International Satire Festival (to which even a Museum is devoted - hosted, no less inside the old fort). Forte dei Marmi's weekly market is also quite well-known; it is definitely one of Italy's musts.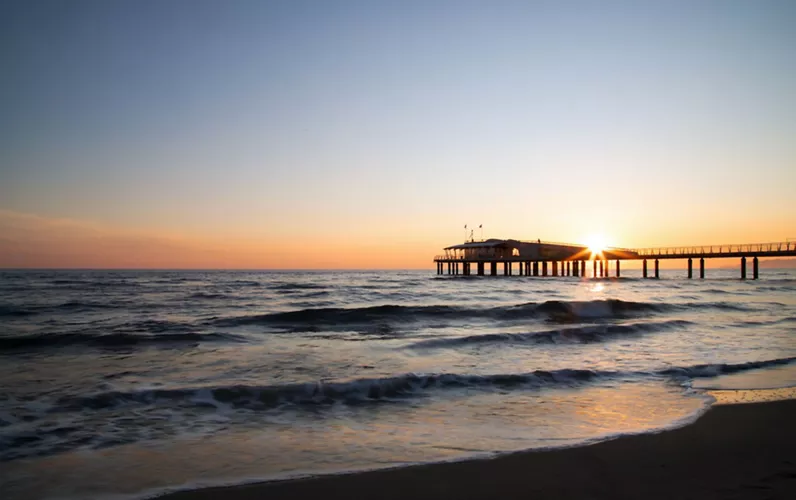 Pietrasanta, Versilia's artistic capital, is located further inland. It was Michelangelo that first worked the local marble, beginning in the 1500s, while today, sculptor Fernando Botero is a regular, having already adorned the community with some of his works. Facing the Tyrrhennian Sea, Marina di Pietrasanta is a tranquil and elegant sea village, ideal for families. Camaiore, with its typical historic center and Romanesque architecture – e.g. the Collegiate Church from 1278 – is nestled within a basin at the feet of the Apuan Alps. Camaiore is famous for its cast-iron artisanry, a process that tourists can view in local forges. Its beach community is Lido di Camaiore.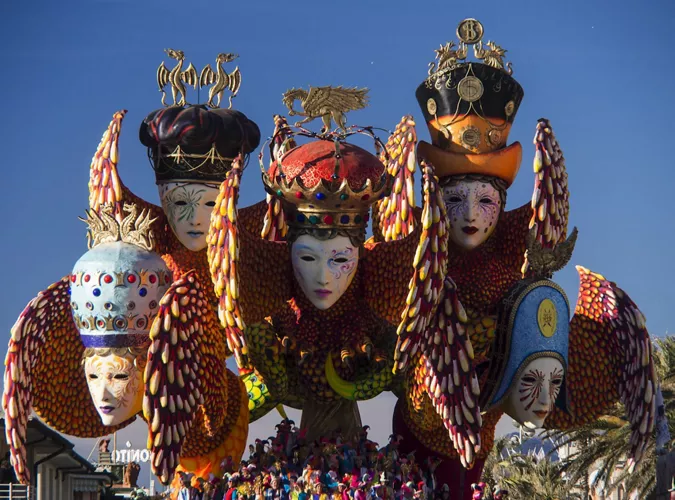 Finally, Viareggio, the southernmost point in Versilia, for centuries was the only outlet onto the Lucca Sea. It has been known internationally since the late 1800s, given that it hosts one of Italy's most important Carnival celebrations; today, it is also an elegant and refined seaside resort hub. Composed of fashionable cafes and locales that welcome the young and trendy nightlife crowd, Viareggio also boasts architectonic beauty to match, with a number of lovely Art Nouveau constructions. With its aesthetics and style, it can add culture to its résumé, as seat of one of the most esteemed Italian literature prizes, the Viareggio.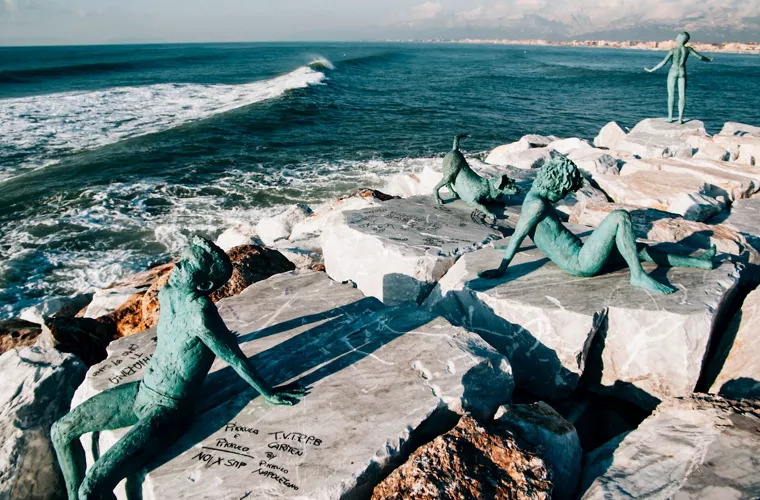 No doubt that Versilia offers more than just a few attractions for an exciting yet sophisticated vacation. The splendor of the coast is due to the lush plant life and crisp, fresh pinewoods that paint the background of these sandy shores. And set within the Versiliana Park (in Marina di Pietrasanta) is the 19th-Century Villa that once belonged to the Ginori Lischi Marchioness. Among the first structures in the area, the residence (now public property) hosts exhibits and cultural events, thus maintaining Versilia's long-standing tradition as the Italian intellectual's vacation destination. Some of the area's most famous names have included Giacomo Puccini, who lived and worked in Torre del Lago, on the shores of Lake Massaciùccoli Gabriele d'Annunzio, who had a splendid villa in Marina di Pietrasanta, where he composed one of his most famous operas, The Rain in the Pinewood and Giosuè Carducci, 19th-Century poet born in Valdicastello Carducci, where today his humble birth house is a museum.