trentino-alto adige
Trento
History, culture and nature are the foundations of this mountain town
Trento was struck at the base of the rocky spur of the Doss Trento, on the Adige River's right bank (and beneath the Mausoleum of Cesare Battisti), as early as the Roman age. The city's ancient nucleus was transferred to the opposite bank of the river, while an imposing defensive wall was constructed around it in the Middle Ages. Around the year 1,000, the Holy Roman Emperor Conrad II founded the Bishopric of Trent it became a long-standing religious center of notable importance.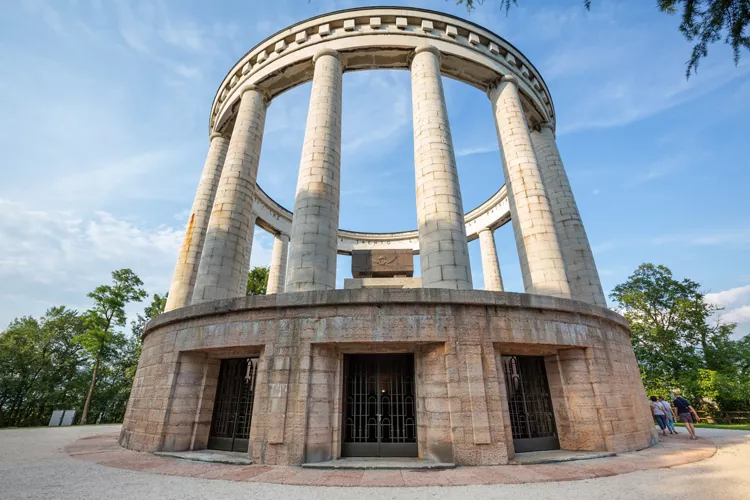 After all, the famous Council of Trent took place here, giving rise to the Counter-Reformation. The 1500s were the time of Trento's golden age, thanks to the bishops that advocated for the construction of new churches and edifices. Later, in the 19th Century, it became the object of a bitter dispute between Napoleon's troops and the Habsburg Empire. It was only in 1919 that Trento became part of Italy, at the end of World War I.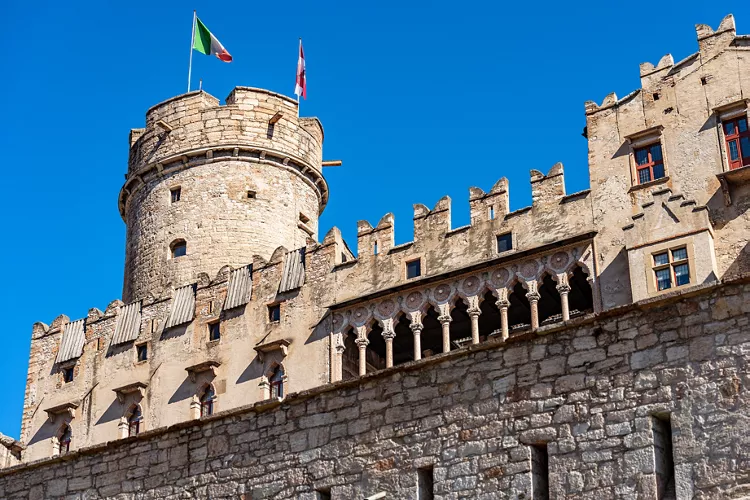 Without a doubt the political, religious, commercial and monumental hub of the city, Piazza del Duomo is lined by splendid noble palaces (frescoed inside, especially the Case Cazuffi-Rella). The Piazza also hosts the tomb of San Vigilio, as well as the Romanesque Duomo of San Vigilio, built in 1212 on the commission of Bishop Federico Vanga – it was here that all the Council's formal sessions were held. Palazzo Pretorio, then, along with the crenellated Vanga Tower (13th Century), compose the Duomo complex that dominates the Piazza, at the center of which stands the spectacular 18th-Century Fountain of Neptune. Meanwhile, the Castello del Buonconsiglio, hosting a series of diverse museums, served as Trento's bishops' residence from the 1200s to the 1700s it is composed of several components dating to different eras. It also offers an astounding view!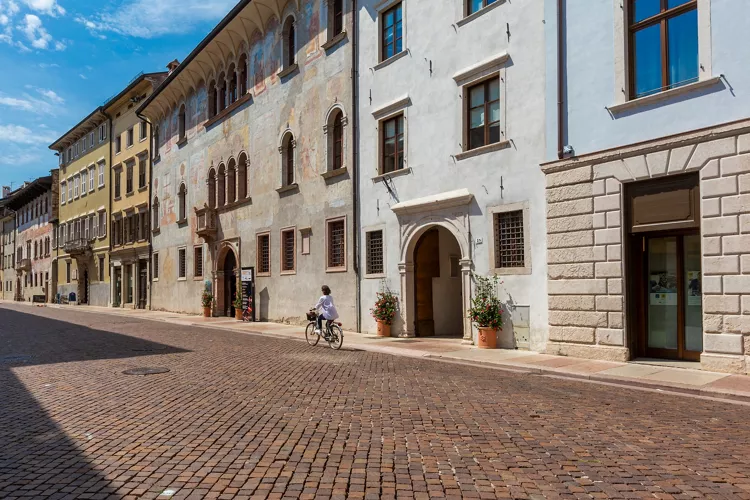 Also remarkable are the palazzi in Venetian-Renaissance style, with their Via Belenzani-fronting facades magnificently frescoed. And two rather characteristic structures, both 16th-Century, include the red marble Church of Santa Maria Maggiore, and Palazzo Tabarelli, the facade of which features 22 reliefs of important personages of Trent. Be sure to visit Palazzo Pona Geremia - dating back to the 1400s – observing its scenographic facade, decorated with frescoes depicting the city's history and the c. 1200s Church of Sant'Apollinare, erected near the ancient borgo of Piedicastello, at the feet of the Doss Trento.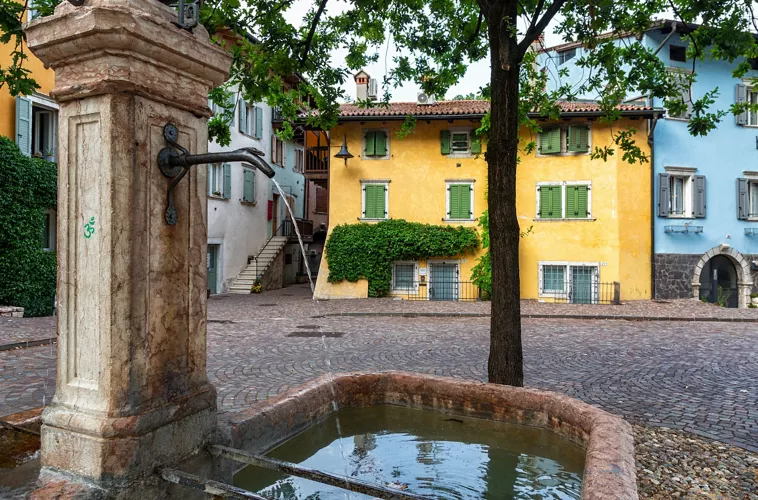 Trento is also home to an important University, and thus bursting with the typical youthful atmosphere that student life brings. Cultural events, exhibits, concerts and art openings, reading and aperitivi are the order of the day.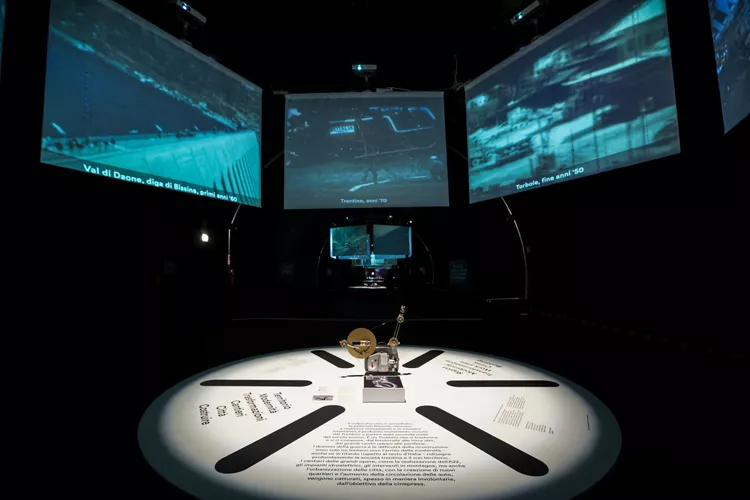 And visitors have plenty of museums to choose from: check out one or a few of the several sites belonging to the Provincial museum complex, the Piedicastello Galleries, the War History and Aeronautics and Aviation Museums, the Diocesan Museum and/or the MART. The choice is ample, making room for Contemporary and Modern Art, sacred art and archaeology.