Sicily
Red oranges of Sicily: more than fruit, a delicacy
Between Etna's snow and the heat of the plain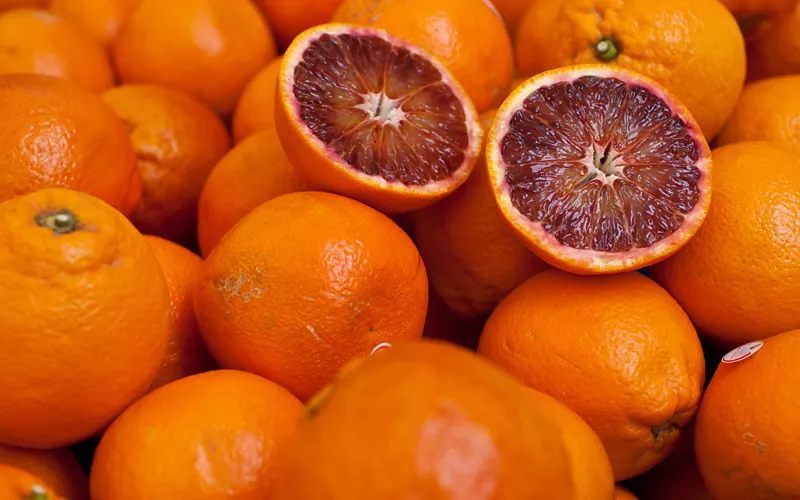 This is all thanks to the dry climate with strong temperature fluctuations and the soil blessed by the presence of Mount Etna, an active volcano that has made these areas fertile: ideal conditions for growing the juicy fruit with characteristic red flesh.
They are citrus fruits born of contrasts, particularly that between the snow of Etna and the warm sun of the plains. This is what creates the typical red pigmentation of these oranges rich in anthocyanin, with powerful antioxidant qualities. Not to mention how it is bursting with vitamin C!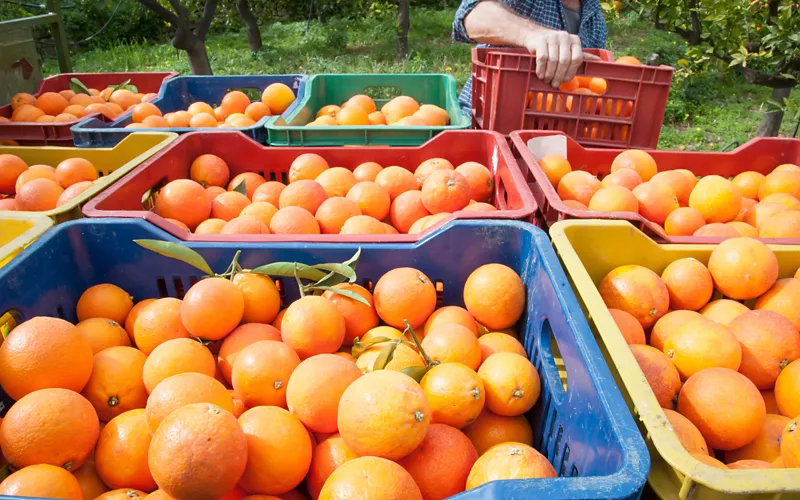 There are many varieties to be discovered, starting with the slightly oval-shaped Moorish orange. Try it in wedges and squeezed. It is the first to ripen, available from December to February.
Also perfect for juicing is the blood orange with seedless red pulp. Available until March, it is adored by sports lovers.
The real queen, however, is the Tarocco orange. It is spherical in shape, easy to peel and has no seeds. The flesh at the beginning of the season is still light-coloured, but as the snow disappears and the sun beats down, it becomes redder and redder. It can be found until April and even beyond.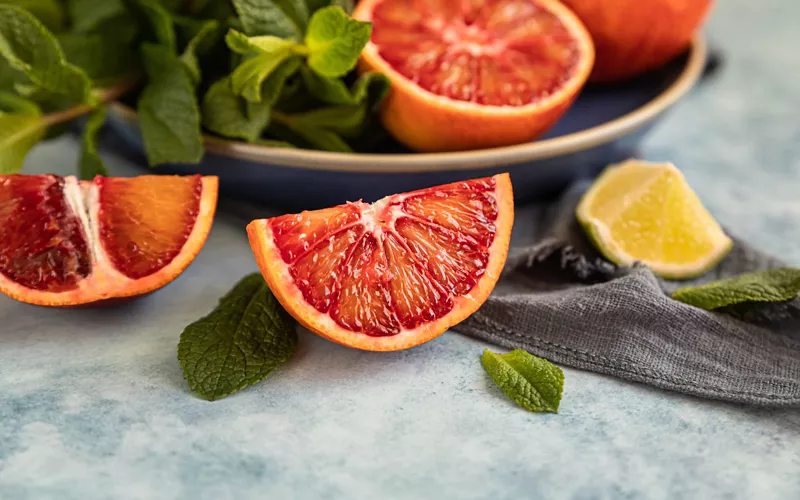 Today, we mainly enjoy them at the table or use them for cosmetic purposes, but long ago, they were even believed to have magical properties, against the bites of poisonous snakes or even as an elixir of life.
Perhaps life will not be longer, but happier for sure: biting into a slice of Sicilian blood orange is like tasting the sun.
If you happen to be in the area in the last week of February, drop by Palagonia. The most sought-after oranges in the area are grown in this town in the province of Catania, and at the end of February, the Sagra dell'Arancia Rossa di Sicilia is held here.
Strolling through the streets of the centre, you can taste all the varieties and sample many, mouth-watering citrus specialities.