Piedmont
Snow in Piedmont: 5 supreme skiing areas for an unforgettable holiday
Experience the winter in the Piedmont Alps between sport, nature and relaxation.
The Alps around Turin: Vialattea and Bardonecchia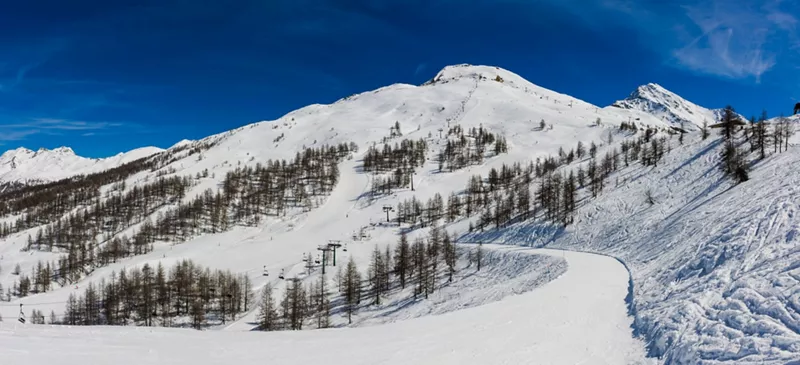 In the magical scenery of the Turin Alps, there are countless winter sports you can enjoy: Alpine skiing, Nordic skiing, bobsleighing, snowboarding, sledding and freestyle. There are two ski areas no one should miss: the Vialattea connects Sestriere and Pragelato, Cesana-Sansicario, Claviere, Oulx, Sauze d'Oulx, Montgenèvre and Bardonecchia with the Jafferau, Colomion, Les Arnauds and Melezet skiing areas. Snow-capped woods and breath-taking views await you with all the wonder of unspoilt nature. There is also a broad offering for people looking for new outdoor experiences: from walks with snowshoes to snow tubing, from guided excursions in the Gran Paradiso National Park to sledding and horseback riding in the snow among evocative and enchanting mountain woods.
The Alps around Biella: Oropa and Belmonte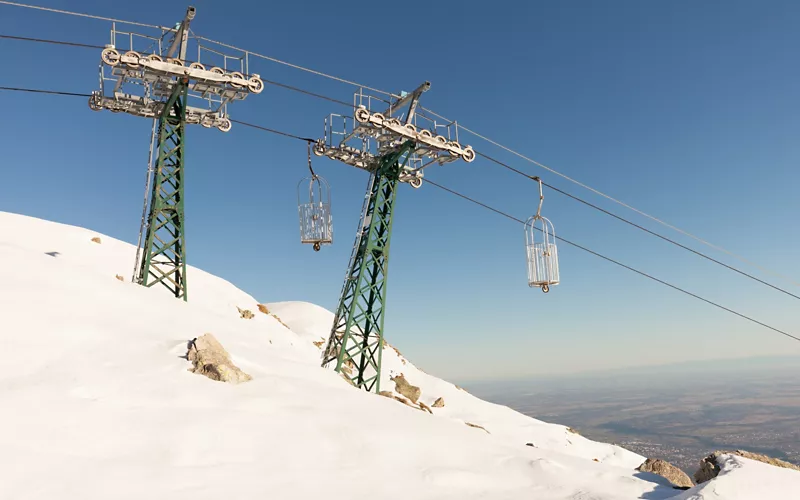 The Zegna Oasis Nature Park in the Oropa and Belmonte areas embraces enchanting scenery that will make your skiing holiday in Piedmont unique and unforgettable. Huge enjoyment and a broad range of well-organized services and facilities for all winter sports: 20 km of downhill slopes and much the same for cross-country skiing, not to mention sledding, ice skating, snowshoe excursions and 650 metres of adrenaline down the track for bobsleighs on wheels. Do you like flying? Here, you can thrill yourself with kite-drawn snowboards.
Neveazzurra: Verbano, Cusio and Ossola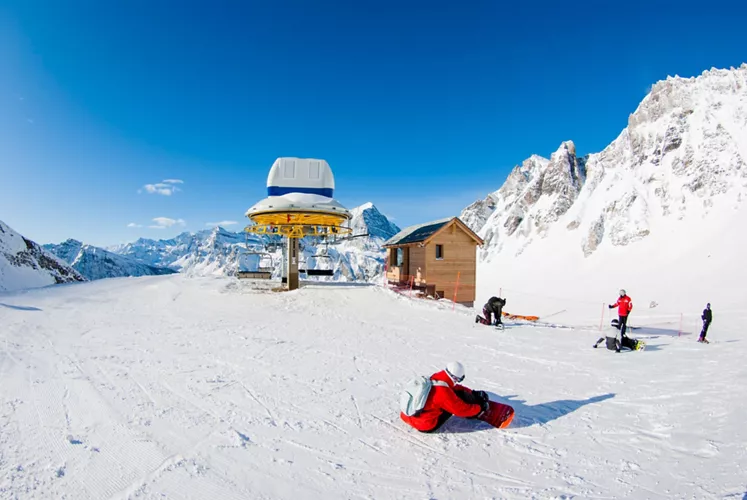 At the feet of Monte Rosa you will enjoy an exciting ski holiday full of natural beauty and fun. The Neveazzurra ski area includes the Verbano, Cusio and Ossola area where you can practice all kinds of winter sports, from cross-country to Nordic skiing, from snowshoe treks to evocative excursions on snowmobiles. Discover two locations far from the chaos of city life, immersed in the magic of breath-taking views from Formazza and Alpe Devero where hospitality, relaxation and a warm welcome are truly at home. In San Domenico, in the alpine suburb of the town of Varzo, trails, excursions and entertainment will welcome you surrounded by the magical white sceneries of nature in Piedmont.
The Alps around Cuneo: Riserva Bianca and Limone Piemonte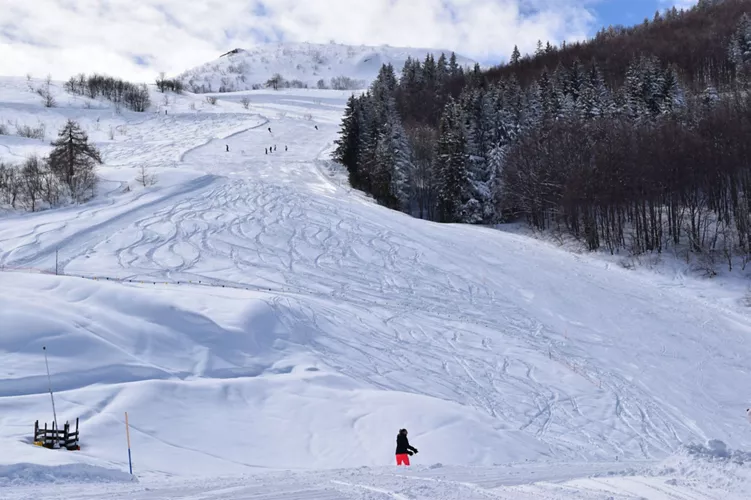 Pack your bags, get into a good mood and pump yourself up with great expectations - because the Cuneo Alps will be a marvellous discovery. If you are planning a skiing holiday in Piedmont, choosing this ski area is unquestionably an excellent option. Limone Piemonte in the Riserva Bianca on the border with France is home to 80 km of slopes and itineraries for people who love hiking in contact with nature, treks in mountain woods, off-piste and downhill slopes. The Prato Nevoso snow park is on hand for people who love extreme treks and snowboarding. There is also a broad offering for children between ski schools, specific areas for kids and school camps.
Valsesia Monterosa: Monterosa Ski and Alagna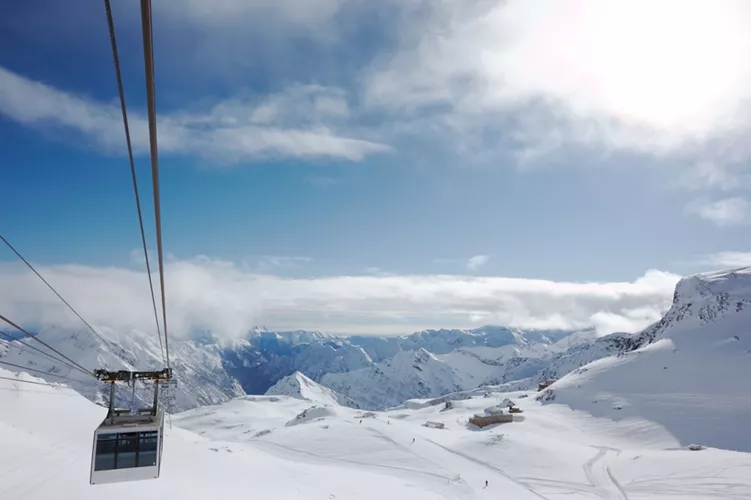 Extraordinary landscapes, enjoyment and a great many activities for skilled skiers and free-riders: all this awaits you in Valsesia Monterosa. Another popular destination is Alagna with its offering of well-organized ski facilities and quality services. The Monterosa Ski area spreads out over 180 km of wonderful snow-covered slopes connecting Piedmont and the Aosta Valley - a supreme skiing experience immersed in the heart of the Monte Rosa massif and an ideal destination for enchanting winter holidays in contact with nature. Don't miss climbing up frozen waterfalls, snowshoe treks in the silence of the mountain woods and a day of skiing in Scopello on Alpe di Mera.