Molise
Frosolone: one of the most beautiful Italian villages, in Molise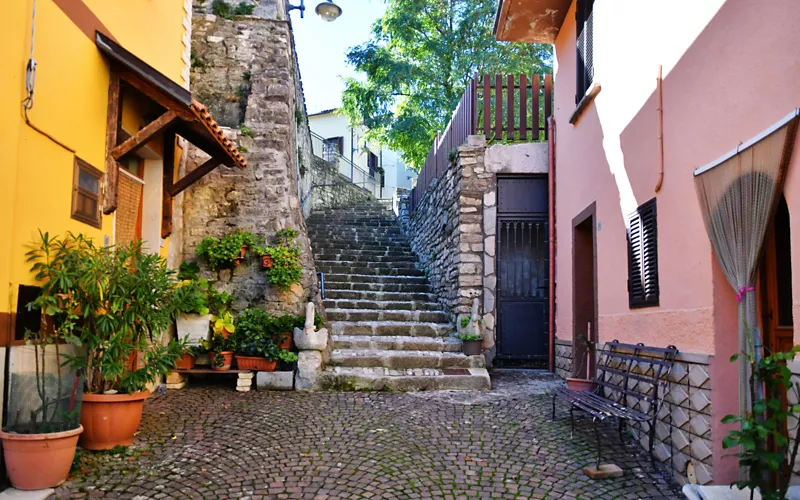 Frosolone appears to date back to the ancient Samnite city of Fresilia, which was conquered by the Roman dictator Marcus Valerius Maximus. This is confirmed by valuable remains such as the cyclopean walls found in Castellone and Civitella. The first official records of Frosolone date back to the 11th century, when the village was part of the County of Isernia, before it came under Lombard and Norman rule, later becoming part of the County of Molise.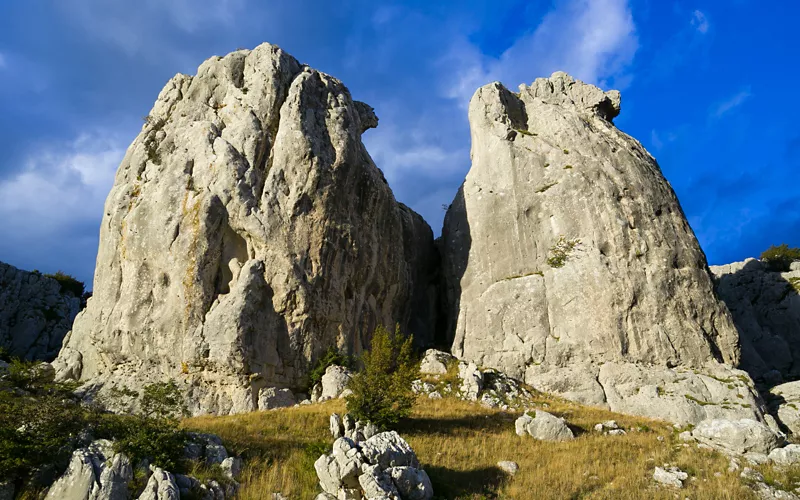 Set on a promontory of steep cliffs, amid grasslands, small lakes and forests, Frosolone is an ancient village that has managed to protect and preserve its ancient medieval urban layout over time.
You can appreciate its typical mountain environment in every season: at over 1,000 metres above sea level, it is set in a sea of rich, green vegetation. The most striking natural area is the beech forest of Monte Marchetta and Colle dell'Orso, an impressive display of how this plant species has found a way to survive in this harsh, high-altitude climate. 
The majestic "Pedalone" beech tree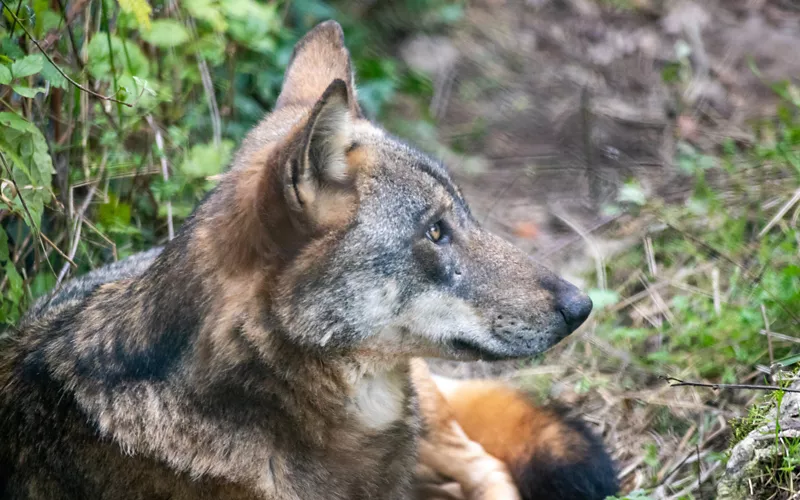 It is impossible not to mention the illustrious and splendid "Pedalone" beech tree: a true botanical colossus more than 40 metres high and over 100 years old.
Then there is the Grisciata Wood, with its undergrowth dotted with cyclamens, snowdrops, delicious porcini mushrooms and chanterelles, and the meadows of the Valle della Contessa, covered with gooseberry bushes and dog rose hedges.
As you stroll around Frosolone, it is not uncommon to hear the howling of the rare Apennine wolves interrupting the relaxing silence typical of the area, which is also rich in foxes, wild boars and wild horses, offering total immersion in nature.
Hunting for white and black truffles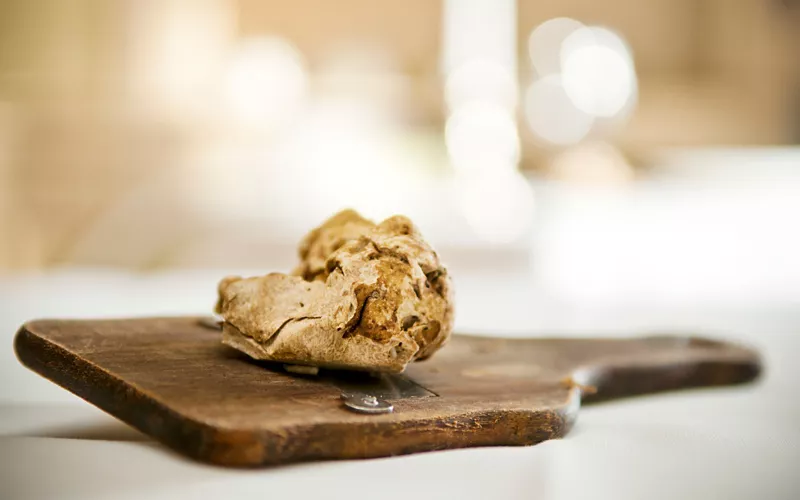 The typical products of the area include the most delicious milk and cheese, which are sure to satisfy even the most discerning palates. If you're in search of gourmet flavours, look no further than the white and black truffles, precious treasures that peep out from the rich subsoil of the Frosolone mountains. 
From paragliding, to horse riding, to football, there's something for everyone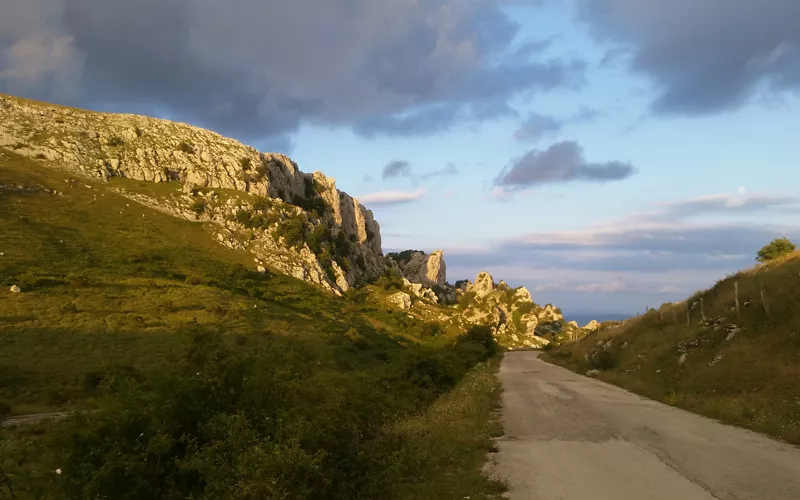 This village in Molise is perfect for outdoor holidays, with a broad choice of activities sure to keep everyone happy. There are several spots in Frosolone that lend themselves to paragliding, hang-gliding and paramotoring. Don't worry if you are lacking experience – there is a local free flight school where you can learn the ropes!
Free climbers will definitely enjoy the Morgia Quadrata complex, where rock faces of varying degrees of difficulty allow all free climbing enthusiasts to put themselves to the test.
Visitors who prefer horse riding will find plenty of space to ride throughout the area – you can choose your steed at the well-equipped equestrian centre. If your favourite way to travel is on two wheels, you can enjoy a serene bike ride along off-road trails, the perfect way to discover the mountains of Molise, while anyone looking to stretch their legs will find wonderful walks or hiking trails of varying degrees of difficulty. There is also no shortage of sports facilities: from the gymnasium for volleyball, basketball and body-building, to the indoor bowling green with several fields, through to tennis courts and football and five-a-side pitches. 
Scissors and knives on display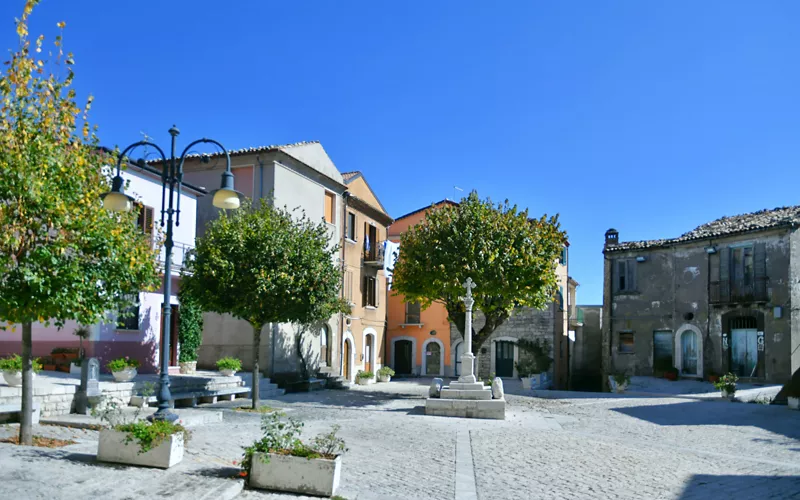 Among the huge variety of activities, there is also plenty of room for culture: the Cutting Tools Museum of Frosolone hosts hundreds of objects of great historical value, donated by enthusiasts and heirs of the best scissors and knife craftspeople from Frosolone in the last century. You can admire numerous military cutting blades and forged objects during street demonstrations