LIGURIA
The Magra River flowing into the Tyrrhenian Sea: a magical setting
At the point where the Magra river reaches the Tyrrhenian Sea, we are granted the gift of an extraordinary spectacle generated by Nature.
In the silence we may capture messages from nature
We would first of all suggest that you focus on the most beautiful stretch of land as your point of reference and, that is, the area between Fiumaretta and Bocca di Magra. Our second tip would be to reach this area on foot or by bicycle and, that is, not using any kind of motor vehicle that would cause a disturbance in the deep silence of the surrounding green hills covered in vines and olive trees.
From the glories of the past to urban speculation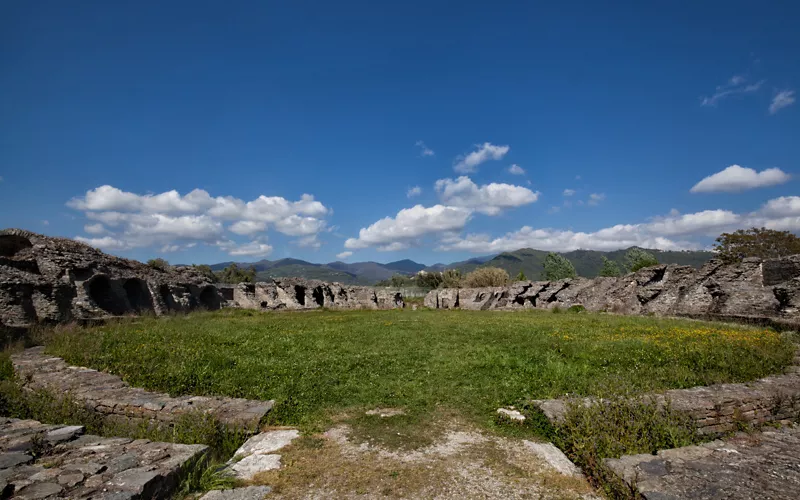 A visit to the area around the mouth of the River Magra is not only an experience where one becomes immersed in the contemplative beauty of these sites, but also an opportunity allowing us to revel in local history. At the National Archaeological Museum of Luni, a small charming town in the territory of La Spezia, and its surrounding park located in the valley of the river mouth where an opulent Roman colony once existed, we are offered a vision of the history of this district. It is possible to visit the forum of the ancient city, the great temple and some ancient homes of patricians, including the remains of the domus dei mosaici (the house of mosaics), so called on account of its magnificent floors. The Tuscan poet and writer Dante Alighieri also spent some time in this valley as a guest of the Malaspina family.
In fact, in the early post-WW II period the low-lying river-mouth area became a popular retreat for many writers and scholars, such as Pavese, Montale and Calvino. However, somewhat in contrast with its important historical associations in more recent times the area has become typified by the growing land and housing speculation, opposed also by local residents who want to protect the valley against such phenomena. 
The kingdom of poplar trees and aquatic branched bur-reed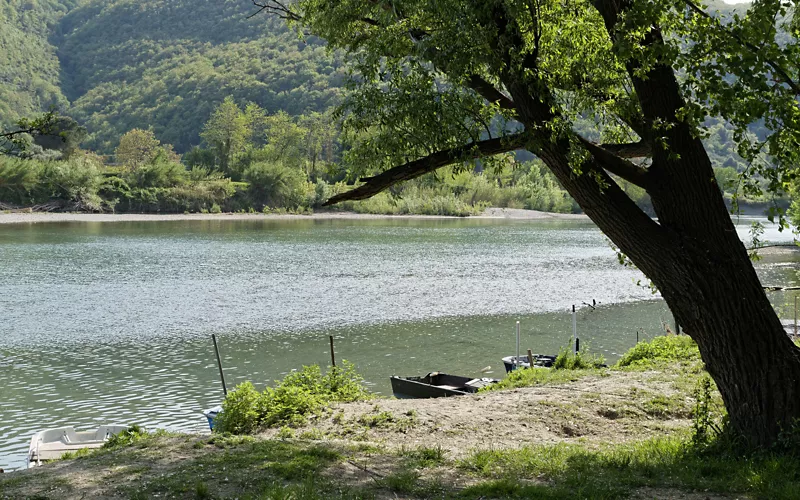 The Magra River extends for 62 km through the provinces of Massa Carrara and La Spezia, Pontremoli and Ameglia, creating wetlands of great value, ideal for the repose and nesting of endemic species and others in need of protection.
Along the banks of the river there are rows of willows, poplar trees and hawthorns, and the number of marsh plants with curious names, such as the branched bur-reed and the broadleaf cattail, increases where the water tends to flow more slowly.