"Star-studded" holidays in the snow: the Alps
Starlit dreams in Cortina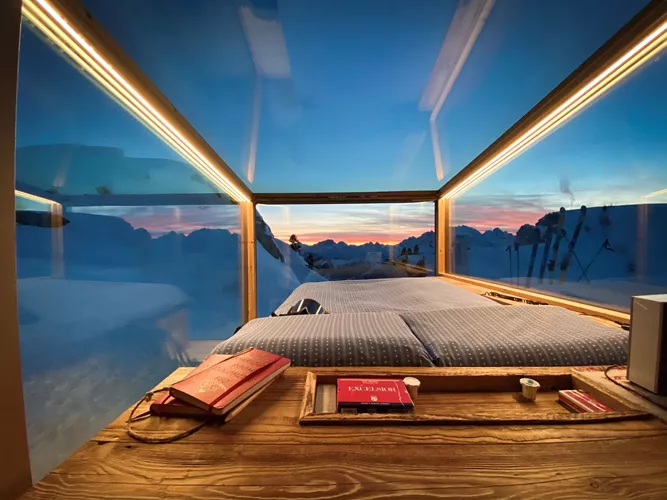 Cortina d'Ampezzo is one of the most sought-after destinations on the Belluno side of the Dolomites. In addition to life on the slopes, there is a whole world to discover and enjoy between ancient traditions and close encounters with the international jet set. The most romantic of all possible experiences is an overnight stay in the Starlight Room Dolomites at the Colonel Gallina Mountain Refuge, a unique location of its kind built by local artisans using fir and larch wood with glass. This futuristic capsule, located in a secluded valley in the heart of the Dolomites, is eco-sustainable (powered by solar panels and 100% natural materials) with glass walls and ceiling. It would already be up there with the best, but that's not all ... the Starlight rests on a rotating base that means you can continuously change the view. Following snow-capped mountain peaks or star constellations. It must be added, to complete the description, that this small suite has interiors in classic Ampezzo style divided into reading/relaxation and sleeping areas with a small bathroom. It is reached thanks to refuge staff who accompany guests on an off-road vehicle in summer and snowmobile in winter. One last gem: dinner and breakfast are served in the room! Are you already imagining yourself under the duvet and ... under the stars? Well, then, sweet dreams.
South Tyrol: mountain flavours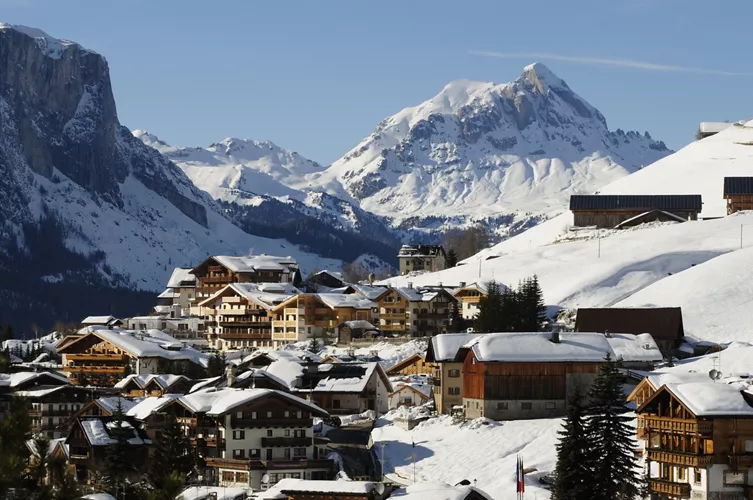 Staying with the star theme, you can treat yourself to lunch prepared by chef Norbert Niederkofler, at San Cassiano in Badia (South Tyrol) which has earned three Michelin stars precisely by celebrating his "Cook The Mountain" philosophy his dishes are exclusively prepared using local and seasonal produce capable of tastefully restoring the beauty and character of the mountains. His restaurant is one of 13 - out of 371 star restaurants - to have obtained the Michelin green star in recognition of commitment to sustainability. There are not many tables in the main room, a chef's table in the kitchen itself and a romantic table near the fireplace. Lunch, dinner, masterclasses and tastings: does anything stimulate your imagination? Or your appetite?
Enchanting, snow-covered landscapes in Friuli Venezia Giulia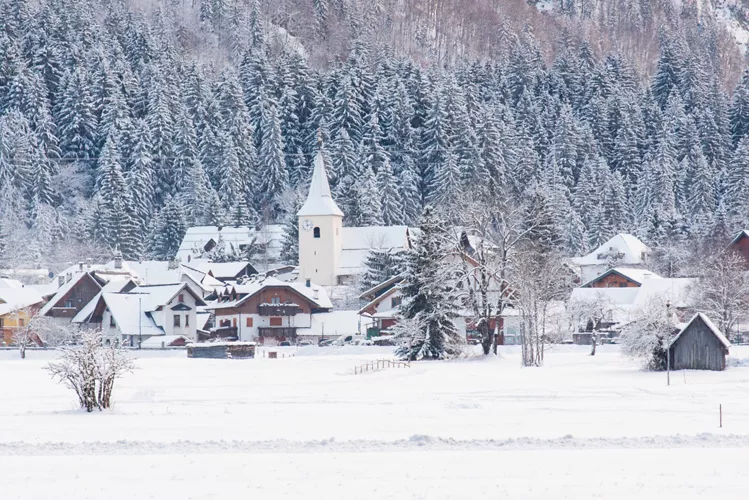 The Alps in Friuli boast many not to be missed postcard scenarios. BY way of example and to work off the calories of a royal lunch, you can venture into an evocative, snow-clad beech forest where there is a path - for snowshoes or fat-bikes - within everyone's reach! The scenery around Conca delle Roncjade is always kissed by the sun and an ideal place for deep breathing. Dedicated signs help you choose the section that best matches your ability: the route is about 6 km long but also has "circuits" which can be enjoyed by less experienced hikers. The winter sun sets magically behind the outline of Monte Cavallo as night settles. Christmas is the time for the "Advent Pur", a walk beneath the stars across the Valbruna plateau between snow-capped trees and small mountain huts accompanied by traditional music. Before Christmas itself, there is a mailbox to send a wish list to the pot-bellied gift bringer dressed in red! Hint: ask for a new trip to Italy!