Men's wellness holidays: where to find the best relaxation treatments for men in Italy
Beauty and wellness at the Poseidon Thermal Gardens of Ischia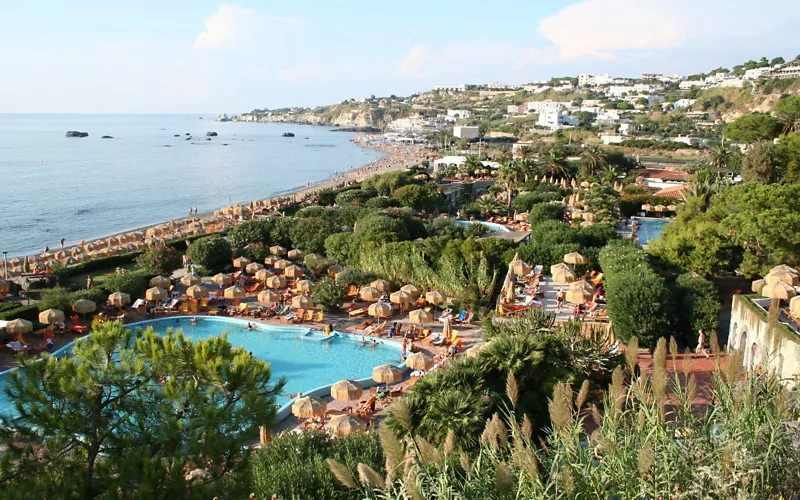 The Poseidon Thermal Gardens are among the most relaxing places in Ischia, as well as the largest thermal park on the island, with swimming pools surrounded by nature, trails and a private beach. This health and wellness centre welcomes men with ad hoc facial and body treatments, such as a regenerative salt scrub and a toning massage to invigorate muscle tone.
Two days of total relaxation at the Thermal Baths of Chianciano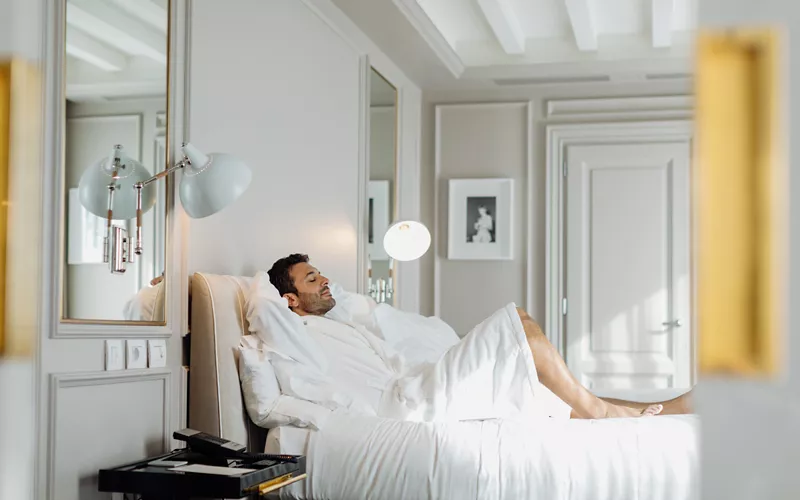 The Grand Hotel Terme di Chianciano in Tuscany is a luxury establishment with everything you need for regenerating relaxation among the picturesque Sienese hills. The two-day "Uomo & Relax" (Man & Relaxation) programme includes overnight accommodation, a facial cleansing, a Greco-Roman massage to re-oxygenate the tissues, and a "back&mind" massage for the back, shoulders, neck, face and scalp. You can also freely access the wellness centre, with thermal pools, whirlpools, saunas and more, to restore your beauty and energy.
At the Bad Moos Dolomites Spa Resort, the "Men's World" is a serious business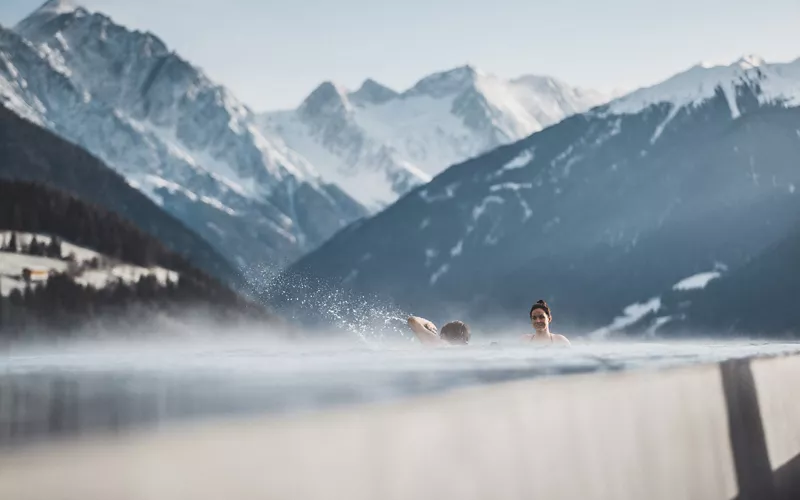 Amid ski slopes and hiking trails, at the beginning of the Fischlein Valley in Sesto (Bolzano) you will find the Bad Moos Dolomites Spa Resort, boasting 2,500 square metres dedicated to wellness, with sulphurous thermal baths. It offers many treatments dedicated to men: the Men's World programme, including toning and detoxifying massages and rituals for the face and body, to help you eliminate toxins and regain your energy. You can choose a single treatment or one of the two available packages, Beauty Men's SPORT or Beauty Men's RITUAL, according to what you need.
The Salus Medical Spa is the full wellbeing package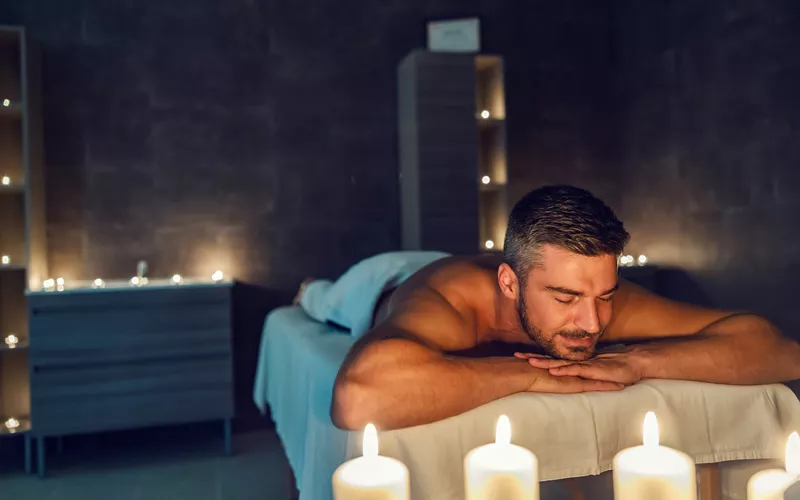 The Salus Medical Spa of Cento in Emilia Romagna takes care of health, beauty and aesthetics. It offers a plethora of curative and wellness packages and proposals, including a rich programme dedicated to male beauty. Devote yourself entirely to your own wellbeing, with purifying and anti-ageing treatments, body massages, manicures and pedicures, and depilation, particularly suitable for athletes.
The unique Transformational Journey experience at the Luxury DolceVita Resort Preidlhof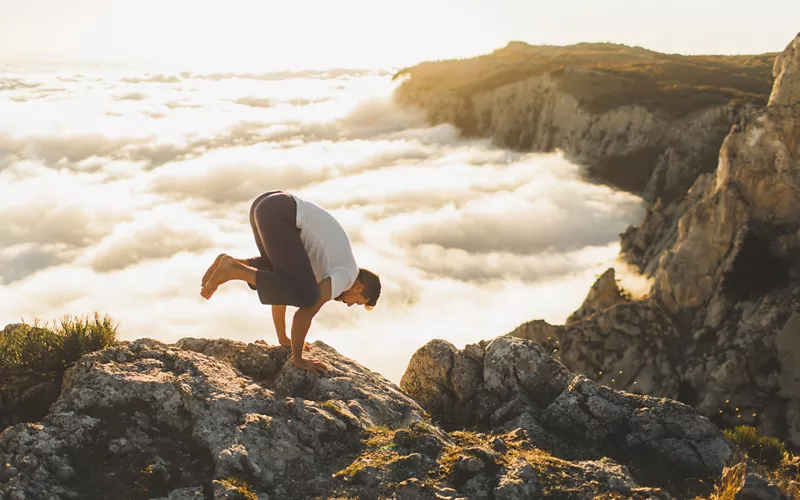 If you are looking to embark on a journey of self-discovery, you are sure to find what you are looking for at the Luxury DolceVita Resort Preidlhof in Naturno in Trentino-Alto Adige, which offers a truly unique experience thanks to its holistic approach. It is definitely worth trying the Transformational Journey, which, as its name suggests, will take you on a journey of rebirth: available in 4-, 5-, 6- and 10-day packages, it includes sensual massages, oriental massages, meditation and introspection sessions, forest bathing, yoga, and immersive experiences, all following the Kneipp method. At the end, you will be psychologically stronger, more aware and bursting with energy.
A day of beauty at the Terme Berzieri in Salsomaggiore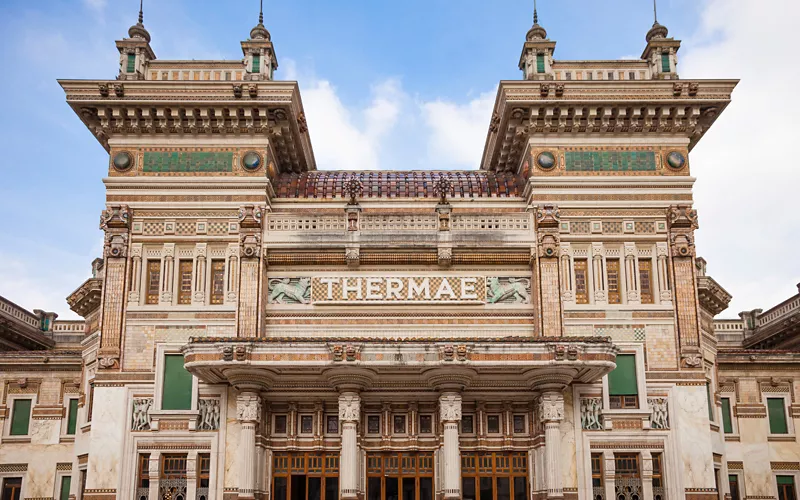 The salso-bromo-iodine thermal waters of Salsomaggiore are rich in natural salts and anti-inflammatory, analgesic and stimulating properties for the endocrine system and skin microcirculation. It is well worth visiting this historic location to vastly enhance your sense of wellbeing. Beauty Day For Man at Terme Berzieri is a wellness experience specifically for men and includes entrance to the Mari d'Oriente, the new pools designed as relaxing water islands, an aromatic thermal mud wrap, and a facial treatment designed specifically for men's skin.
The regenerating Japanese Bathing Ceremony at the Shiseido Spa in Milan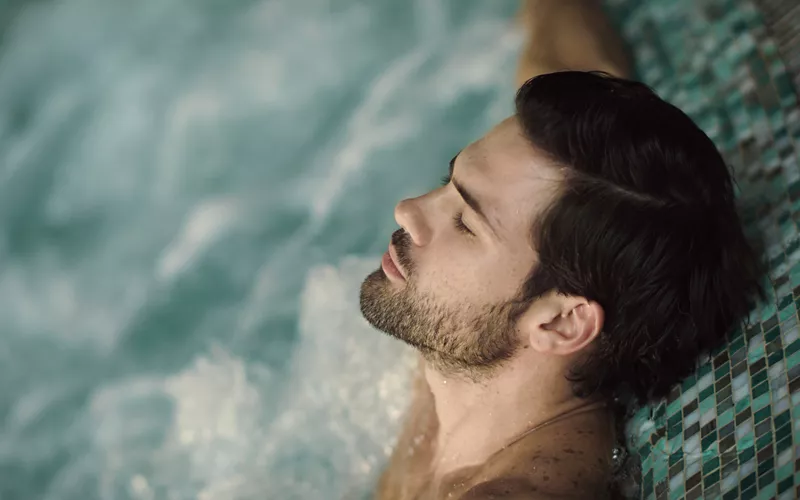 Amid the daily hustle and bustle of city life, it is important to find time and, above all, space where men can pause and dedicate themselves to regenerative pampering: at the Shiseido Spa at the Excelsior Hotel Gallia in Milan, you can try out the Japanese Bathing Ceremony, where your body will be exfoliated and massaged to be purified and renewed. This relaxing ritual is completed with 30 minutes in the whirlpool and a Japanese foot bath, for a profound sense of wellbeing.