Go Karting on ice: Ice Karting is the ultimate team building experience
Team building is an experience that gives you the chance to get to know your colleagues better.
The Champoluc Driving Park: go karts on ice in the Aosta Valley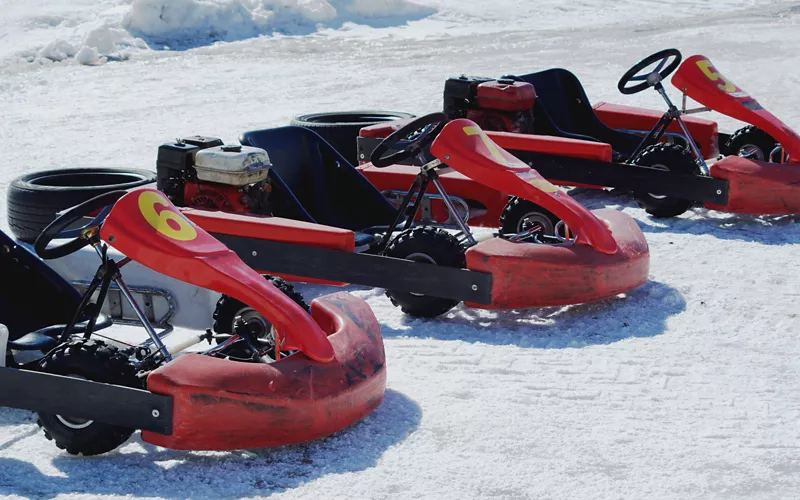 If you love team building in the mountains, set your GPS to Champoluc where you will find the best go-kart track on ice in the whole of the Aosta Valley.
At an altitude of 1568 metres, at the foot of Monte Rosa, lies the Champoluc Driving Park. In the setting of a marvellous natural park covering nearly 20 thousand square metres, you can compete against your colleagues on board Ice Karts with studded wheels, along a track located just a stone's throw from the town centre.
You can whizz around an ice track, renting CRG Centurion 390cc 4-stroke models, in heats of 10 minutes each, with a maximum of 6 karts on the circuit at the same time. You don't need any previous experience in sports driving: all you need is a helmet and balaclava and you're ready to roll.
Champoluc can be reached by train from the main Italian cities. Just head to the railway station in Verrès and continue by bus from there.
Livigno Ice Kart, Lombardy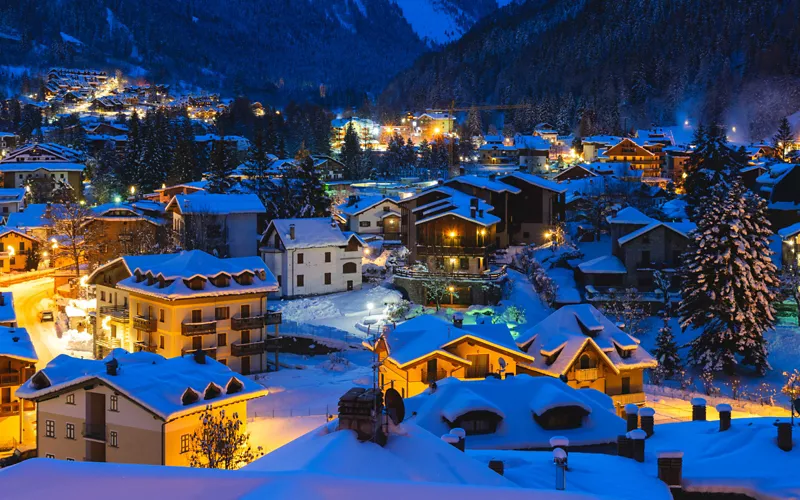 Another amazing ice track where you can experience the thrill of high speeds is located in Livigno.
In the Livigno Ski Area, between 1,816 and 2,250 metres above sea level in the province of Sondrio, there's every excuse to experience new and exciting emotions, such as speeding across the ice in a safe manner while driving a go-kart, and spending a day of fun in the open air. Livigno's Ice Kart facility is ideal for challenging yourself on a 400-metre ice circuit created near Lake Livigno. It will be a blast to share the experience with your team while enjoying spectacular views of the Alta Valtellina mountains.
The mountain resort can be reached from Milan by train to Tirano and then a bus from Tirano to Livigno (changing in Bormio). During the winter season, if you fly into Milan Malpensa and Linate or Bergamo Orio al Serio, you will find a direct bus service.
Caldonazzo Ice Kart, Trentino-South Tyrol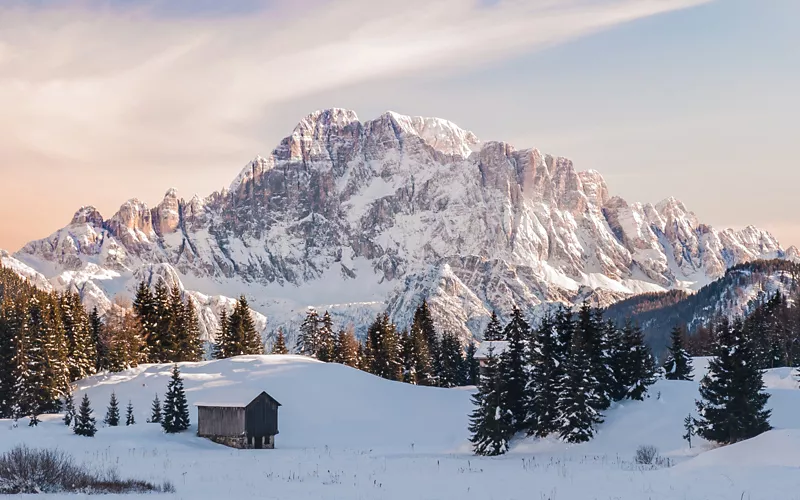 You will be spoilt for choice in Trentino when it comes to ice karting options.
Even along the 450-metre track of the Caldonazzo Ice Kart, for example, you will enjoy tackling the curves in counter-steer, just like a real rally driver. On Go Karts equipped with transporters for timekeeping, you can compete with your colleagues in a 10-minute battle.
The track is located in the village of Lochere di Caldonazzo, and is only half an hour from Trento and therefore can be easily reached by train.
Titan Ice Kart, Fiavè, Trentino-South Tyrol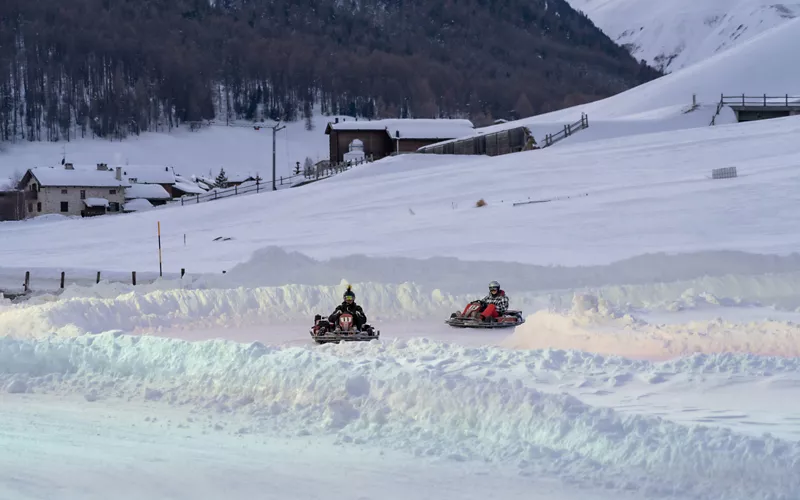 In the western part of Trentino, at an altitude of 669 metres, you can discover another great ice rink: the Titan Ice Kart in Fiavé. The track is located in 'La Pineta', next to the sports field and a few steps away from the famous pile-dwellings of the Archeo Natura Park.
There are 2 circuits on which you can experience the thrill of driving on snow, aboard a blazing Go Kart. You will navigate around curves and straights with your group, for a reckless break from work that lasts about fifteen minutes.
The ice kart facility can be reached by train from Trento. 
Andalo Ice Racing Kart, Trentino-South Tyrol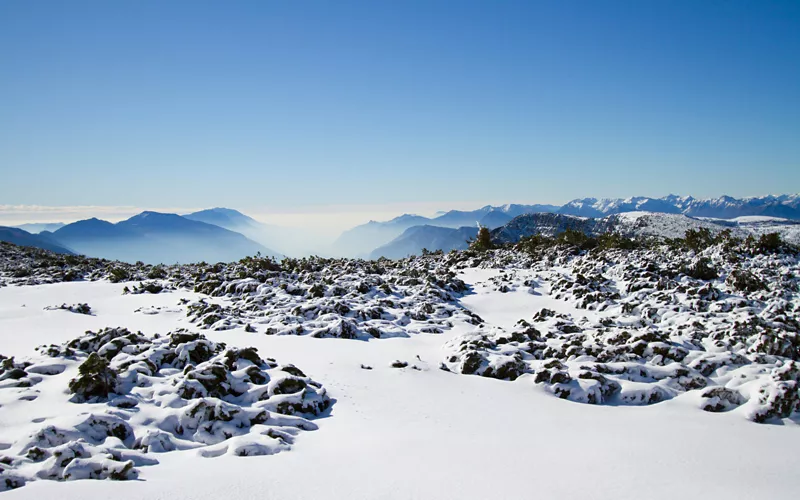 Remaining in Trentino, head to Andalo, in the hamlet of Laghet. You will find yet another track here, on which to put yourself to the test: the Ice Racing Kart. The synthetic neveplast bottom perfectly simulates the icy surface and enables the track to operate both in winter and summer, making it the best go-kart track on ice in Andalo, and beyond.
You will experience various speeds and levels of power, while fully respecting the environment. Indeed, the karts are powered by electric batteries and are therefore silent and environmentally-friendly, but they are also super advanced, thanks to the triple safety belt, the automatic accelerator disabling in the event of braking, and the remote radio control, which allows the vehicle to be turned off or slowed down in the event of reckless driving.
This will be a fun and green break from work, with zero emissions, in the incredible high-altitude plateau between the Piz Galin and Paganella mountains, which can be reached from the Trento or Mezzocorona railway stations on the Brenner railway line.
Snow Ice Cortina d'Ampezzo, Veneto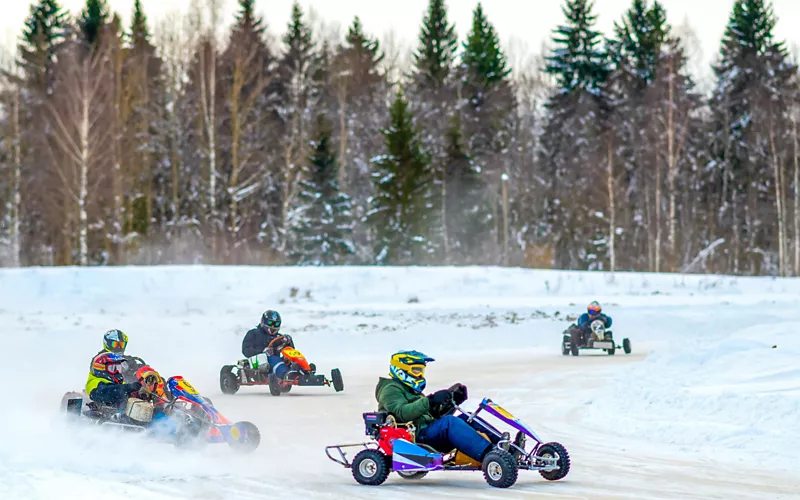 The latest region where you can experience the Alpine version of Go Karting is Veneto. A few kilometres from the centre of Cortina d'Ampezzo you will find the Snow Ice facility, nestled in the snow of the Queen of the Dolomites. On a track about 2 kilometres long, you will see how the track transforms, curve after curve, through acceleration and low traction. You can also opt for safe driving courses, to better learn the techniques of driving on ice.
The nearest train station to Cortina is Calalzo di Cadore, from where buses depart for the resort.
Choosing Ice Karting as an outdoor team building activity is a unique opportunity to strengthen team spirit. Whether it is a short activity or an all-day experience, it doesn't matter: it will be a fun and motivational challenge together with your colleagues.