italy
Six gardens not to be missed in Central Italy
An astonishing journey around nature and culture.
Villa Gregoriana | Latium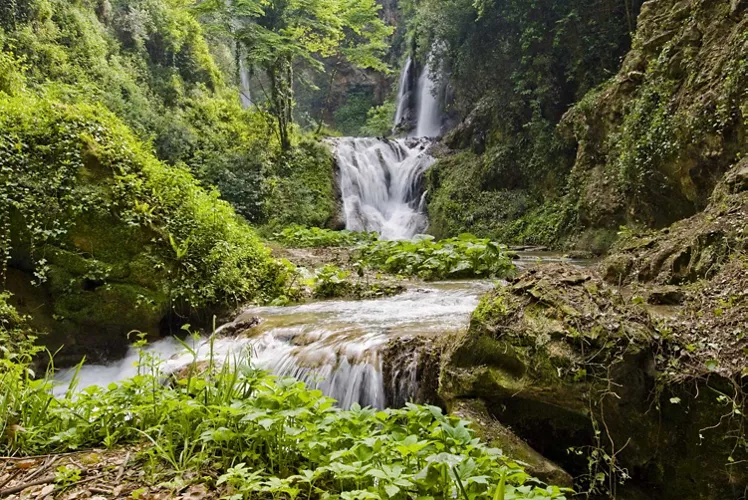 FAI. spectacular waterfalls cascading with history
Home to two splendid UNESCO sites (Hadrian's Villa and Villa d'Este), Tivoli offers visitors a unique spectacle of nature: the Villa Gregoriana Park. Dominated by the Great Waterfall (120 metres high) and several other smaller waterfalls, the park and its cliffs, gorges, ravines, luxuriant vegetation and testimony of different eras is utterly enchanting. Relics include the remains of the villa of Roman consul Manlio Vopisco and, on the acropolis, Roman temples including the renowned Temple of Vesta. Villa Gregoriana is a marvel just around the corner, a place of immense charm set between nature and archaeology, past and future. A natural paradise in the Valle dell'Inferno.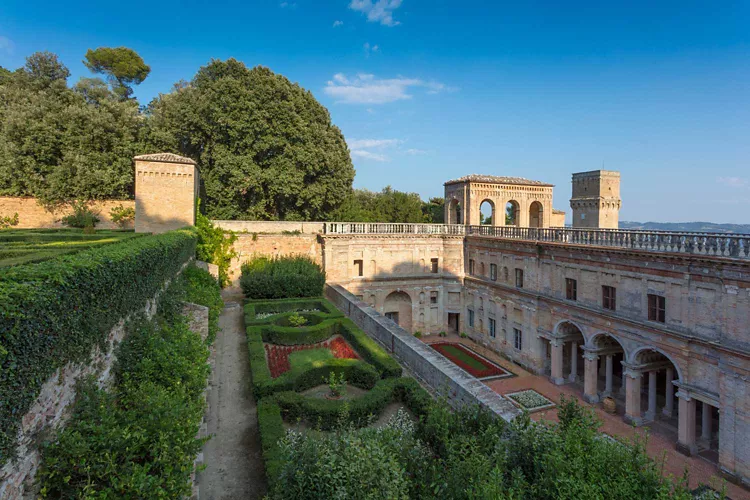 An elegant sixteenth century setting set among century-old olive tree
Set amidst courtyards, terraces and gardens, you will discover here an extraordinary place dating back to the Italian Renaissance. Lying deep in the natural landscape of Colle San Bartolo, Villa Imperiale can be visited on booking by small groups and is an ideal choice for full-immersion in an elegant historical setting. The centuries-old olive trees surrounding Villa Imperiale narrate the bond with nature preserved at the villa for over 500 years. The land of Colle San Bartolo is where the Castelbarco Albani farm cares for its olive trees in compliance with organic criteria (to produce a superior quality extra virgin olive oil). The villa can only be visited in summer from June to September.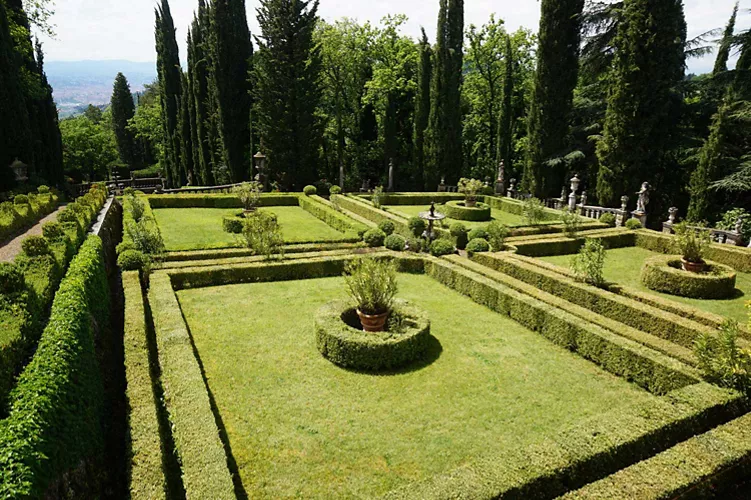 The par excellence Italian garden
Bosco di Fontelucente stands between two valleys of olive trees - a complex of formal gardens and a romantic park commissioned by Paolo Peyron. Fountains, statues, obelisks and a parterre turn this villa into a kind of repertoire of the Italian Garden reinterpreted with twentieth century sensitivity. This location in the wonderful heart of Tuscany enjoys an incredible view of Florence, is easy to reach by car and is highly recommended for people looking for an out-of-town trip in search of relaxation, curiosity and beauty.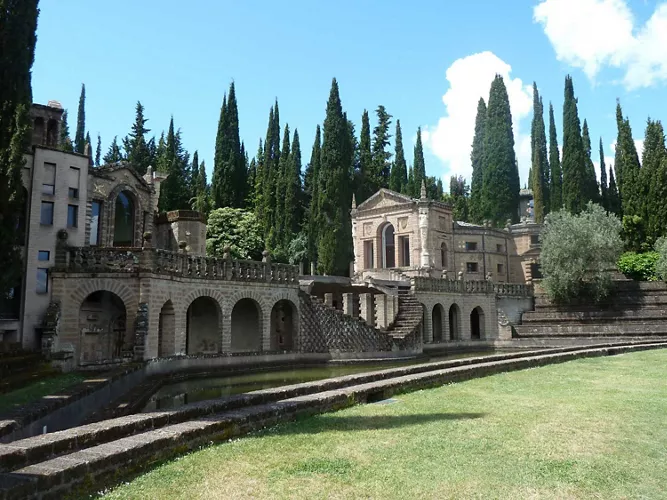 The realization of a surreal dream
"La Scarzuola is the perfect place for ants, lizards basking in the sun, snails leaving silver tracks over stones, silkworms in their cocoons producing their noble threads, honey bees building architectural hives, butterflies, crickets, cicadas and all the other tiny lights that worship the sun" (T. Buzzi) 
La Scarzuola appears to visitors as an all but surreal place, with its eccentric architecture, theatres and temples following each other in sequence along the hilly path. It is the culmination of Tomaso Buzzi's dream, a place for the soul, a not-to-be-missed visit for a day outdoors in such a unique garden in complete safety. It can be visited in small groups on prior booking. Dogs are also allowed. 
Villa Reale di Marlia | Tuscany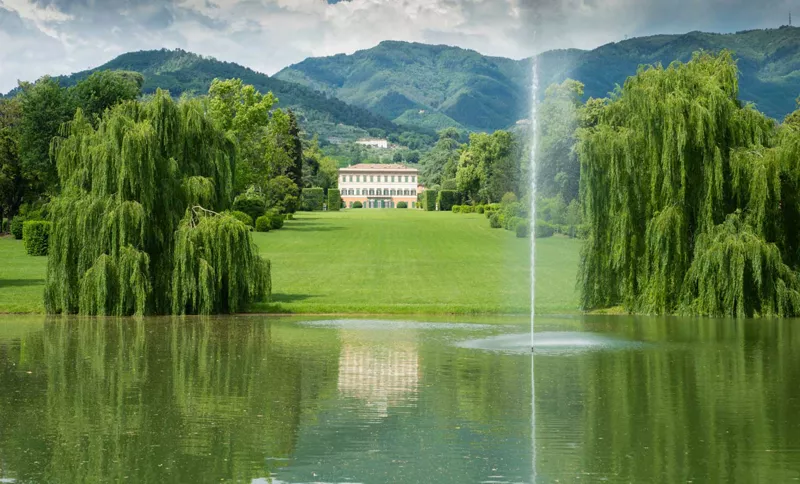 A sensory journey around a magnificent royal garden
The park of Villa Reale Marlia is the most important in the entire province of Lucca. A great deal of its aesthetic and artistic beauty and astonishing botanical variety are the result of decisions made by Elisa Bonaparte that transformed it into one of the finest XIX parks in Tuscany. The Villa occupies an area of 16 hectares, made up of large gardens and ancient architecture dating from different eras that together offer visitors the chance to enjoy a sensory journey through scents, memories and emotions. Viale delle Camelie is home to 40 different species of Camelia Japonica, the elegant Italian Garden, the Spanish Art Decò Garden and the Lemon Garden with 200 citrus fruit trees which all tell stories of different eras as part of a sensory experience involving all five senses. The Villa Reale Lake is a large body of water that contributes to the water requirements of the park and its scenic beauty. The Teatro Vegetale di Verzura and the Grotta di Pan, the oldest nymphaeum to be found in the villas around Lucca, also deserve special attention. 
Castello Ruspoli | Latium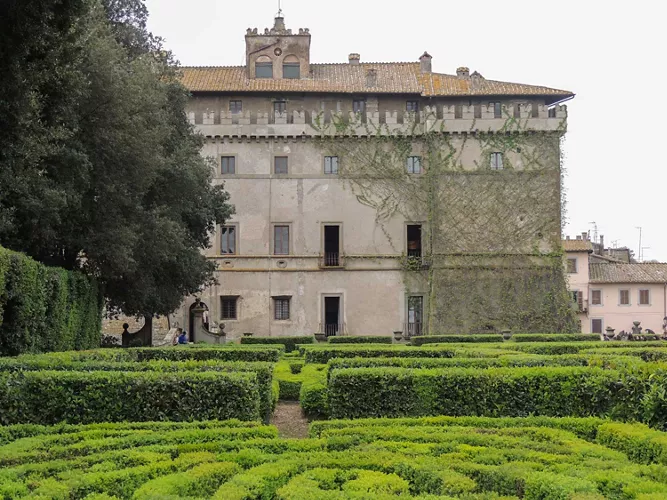 An imposing fortress with a fairy tale garden
Castello Ruspoli stands in Vignanello, near Viterbo, and is widely considered to be one of the finest castles in Europe. It dominates the Mediaeval village below and is an ideal destination for restoring your energy in the open air surrounded by nature. Built on a rocky outcrop, this site evokes ancient times characterized by territorial wars and the conquests of great heroes. Its evocative Renaissance garden is distinguished by perfect geometric shapes. It is divided into twelve sectors with a majestic fountain with a large pool of water in the centre. The parterre was commissioned by Ottavia Orsini, the daughter of Vicino Orsini, who created the Bomarzo Park of Monsters. The Castle boasts large, princely rooms decorated with frescoes and paintings bearing witness to an ancient world of brave knights, princesses and local traditions. This is an ideal excursion for people who enjoy walking and discovering new worlds.