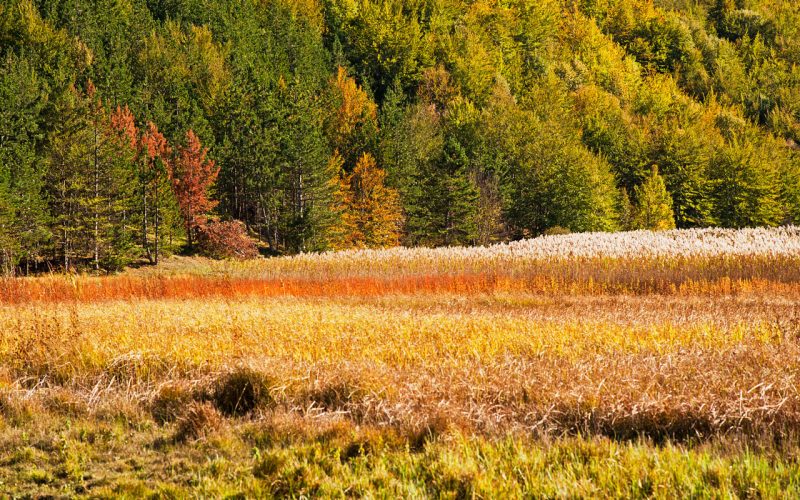 Land of border between Piacenza, Parma and Genoa, Ferriere is your starting point.
At only 3 kilometers you will reach Canadello. From here, either take a convenient dirt road, not accessible to motorized vehicles, or you can follow the shorter path number 021 of the CAI, which cuts some hairpin bends. 
In a short time you will reach the largest basin of the Piacenza Apennines, where, at about 1100 meters high, you will find your first stop: Lake Moo, of glacial origin. The basin is now dried up and invaded by marshy flora. It has the shape of an oval and was formed thanks to the geological mechanisms produced by the ice that descended from Mount Ragola, a panoramic trapezoidal massif.
Pass the area of Lake Moo and climb about 100 meters along a wide driveway that leads to Lake Bino. Unlike the previous one, this body of water is not extinct, but appears as a natural pool, once again the result of deposits due to the ancient presence of a glacier. 
It will offer you a splendid view of the valley and a rich flowering of ranunculi, newts and water lilies, symbols of an ancestral and uncontaminated landscape.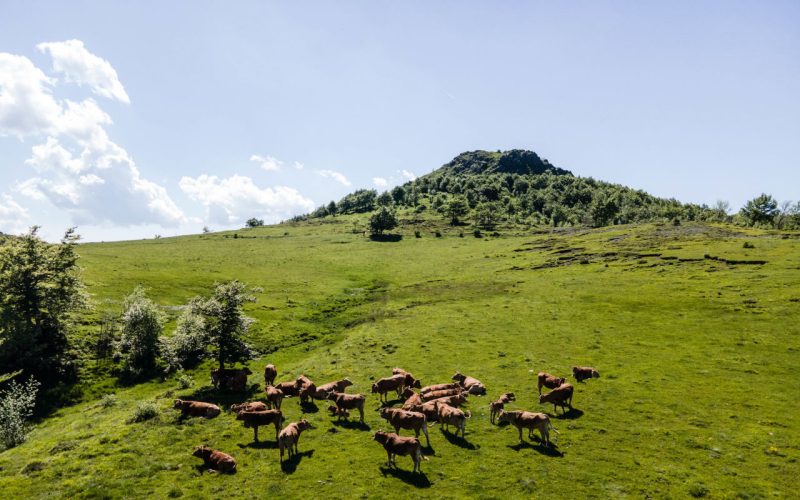 The itinerary continues towards the third and last stage of the first route, namely Prato Grande. Its name is linked to its conformation: it is, in fact, a large grassy area, which in the past housed lake basins, disappeared by burial. In thisarea, rich in mushrooms, you will meet grazing herds and birds of prey.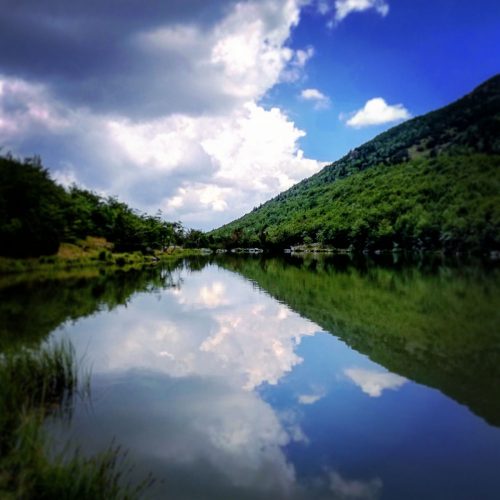 The second route we propose is a loop route that starts and ends at Ferriere, and that touches, in the middle, the stages of Selva, Lago Nero - the only one where you will stop - and Buche. 
This is a slightly longer route than the first, which involves a first stretch by car to Selva. From here, take path number 007 of the CAI. Ignore the indications for Customs, at the fork, and continue in the beech forest, until you reach the locality Fontana Gelata. The name is not random: you can take advantage of it to refresh and quench your thirst at the source.
At this point you just have to cross the stream on the left and follow the signs for path number 011 of the CAI and here you are at Lake Nero. Nestled between beech and fir trees, the site offers evocative views of the surrounding mountains. The lake basin lies in the glacial basin bordered by a small morainic hill.
To return to the base, you can retrace the entire route backwards, returning to your steps, or first take path number 001 of the CAI that leads to Le Buche and then path number 005.
We recommend this second option, because it is worth taking a look at some other enchanting glimpse, before setting foot in Ferriere. You may stretch your route a bit, but you won't regret it.